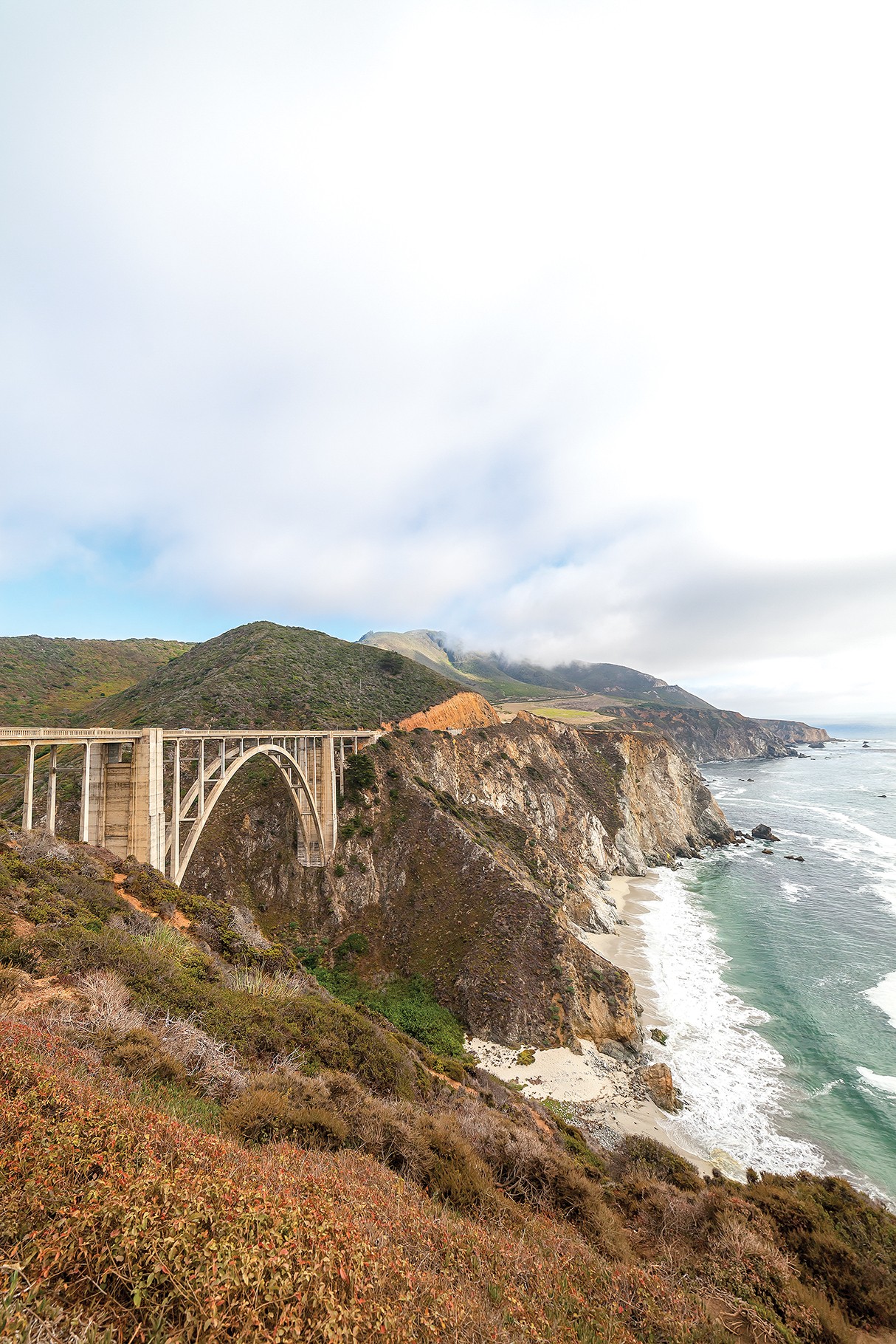 The holidays offer a great opportunity to escape the hustle and bustle of the Bay Area. Getting away to relax and de-stress is also key to better health, especially if you can spend time outdoors in nature.
Fortunately, California offers numerous terrific getaway spots. But over the past few years, many of these places have experienced serious misfortune due to mudslides and wildfires. So, why not visit some of these hard-hit locales this holiday season — or over the next few months — and help them recover?
Here are a few locales at which you can spread some cheer while enjoying the beauty of California:
Big Sur
Big Sur is perhaps the most beautiful spot in California, a magical place that includes towering redwoods, oak-studded hillsides, majestic coastlines and beaches, and breathtaking vistas. But last winter's heavy rains struck a blow to the residents living there and the tourism industry many of them rely upon. Mudslides repeatedly closed Highway 1 and, in February, severely damaged the Pfeiffer Canyon Bridge.
Caltrans was forced to close down the bridge for good, meaning that all of the Big Sur getaway spots south of it were effectively shut off from visitors from the North. Another massive mudslide farther south, which may take years to clear, also blocked visitors from the South. That meant that all the restaurants, hotels, and people living in Southern Big Sur were isolated. It was an extremely challenging time for them.
Thankfully, Caltrans crews working overtime were able to construct a new bridge over Pfeiffer Canyon, and it opened on Oct. 13, giving visitors from the North and local residents a way in and out of Southern Big Sur.
But the Big Sur community needs help to rebound. One our favorite places to stay south of the new bridge is Deetjen's Big Sur Inn (48865 Highway One, Big Sur, 831-667-2377, Deetjens.com), a rustic and rambling inn along the coast set amid a redwood grove. Deetjen's suffered some damage in the mudslides, but it's mostly intact, and it's still as funky and romantic as ever. Plus, the restaurant is sublime.
For the restaurant with the best views on the West Coast, check out Nepenthe (48510 Highway One, Big Sur, 831-667-2345, Nepenthe.com). Gaze for hours at the rugged coastline and deep-blue Pacific while warming up next to the fire (both indoors and outdoors). Desserts and drinks are especially good.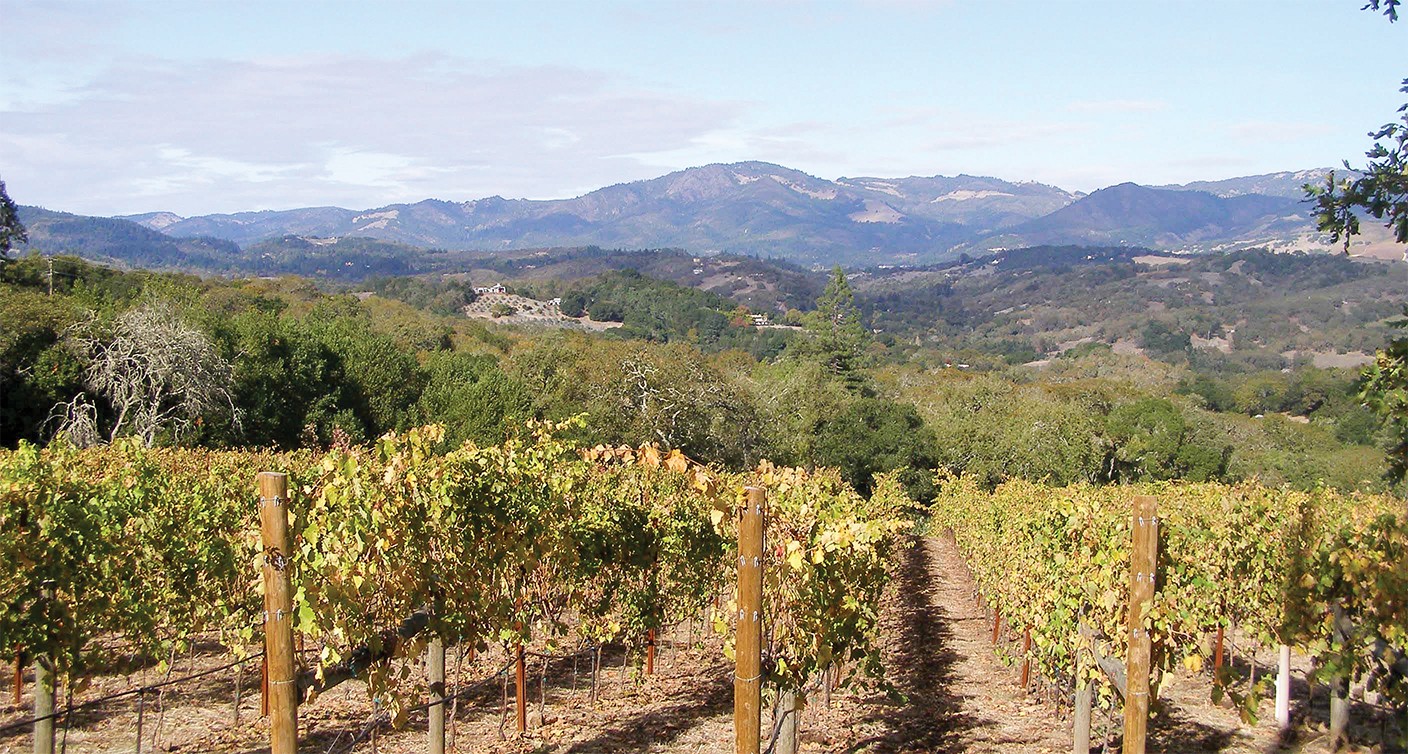 Sonoma County
A substantial portion of Sonoma County was devastated by this year's massive and deadly fires, and the region is still hurting — badly.
Even spots that were not in the burn zone are suffering. In fact, the state announced earlier this month that it would spend $2 million on advertising to draw visitors back to the wine country region.
If you're up for spreading some cheer to communities that need it, we recommend taking a trip up beautiful Highway 116, west and then north of the fire zone, and visiting the charming small towns amid the wine-grape orchards and rolling hills along the way.
Sebastopol has one of the cutest downtowns in California. Spend a few hours browsing the aisles at Copperfield's Books (138 N. Main St., 707-823-2618, CopperfieldsBooks.com). Or dip in for some gastropub fare and a comfy vibe at Gypsy Cafe (162 N. Main St., 707-861-3825, Gypsy-Cafe.com).
This is wine country after all — Pinot Noir country, to be exact — so why not do some wine tasting while in the area? One of our favorites is Woodenhead Wine (5700 River Rd., Santa Rosa, 707-887-2703, WoodenheadWine.com), a little winery that has a deck with sweeping views of the Russian River Valley. It also has some of the best Pinots California has to offer. Nearby is the legendary Joseph Swan Winery (2916 Laguna Rd., Forestville, 707-573-3747, SwanWinery.com), where you can taste and buy exquisite wines inside a big barn that was converted into a rustic and relaxed winemaking facility.
Of course, there are many more fabulous wineries on Westside and Eastside roads (west and east of the Russian River) as you head up to Healdsburg, north of the burn zone, for some holiday cheer in the picturesque downtown area. In the mood for fresh oysters, Dungeness crab, and craft cocktails? Check out Willi's Seafood & Raw Bar (403 Healdsburg Ave., Healdsburg, 707-433-9191, StarkRestaurants.com). Owners Terri and Mark Stark's other restaurant, the classic Willi's Wine Bar in Santa Rosa, was consumed by the Tubbs Fire. And they deserve your business; almost immediately after losing their eatery, they began serving meals for survivors and first responders.
Placerville and El Dorado County
For weeks at a time last winter, Highway 50 was closed in the Sierra Nevada because of mudslides caused by the intense storms. Then another mudslide shut down the highway again this June.
All the closures did a number on getaway spots in El Dorado County along 50 and the roaring American River, from Placerville to Echo Lake. But now that the highway is back open, there's no reason not to visit this historic area.
Placerville, of course, is a classic Gold Rush town. Drink in some California history by visiting "The Jewel of Placerville," the Historic Cary House (300 Main St., Placerville, 530-622-4271, CaryHouse.com), built in 1847.
Or visit a town favorite for lunch or dinner and cocktails: Bricks Eats & Drinks (482 Main St., Placerville, BricksOnMainStreet.com).
There are also a number of quaint spots along Highway 50 and the American River on the way to Lake Tahoe. And as long as you're in the mountains, why not do some skiing? One of our favorite ski resorts on Highway 50 is Sierra At Tahoe (1111 Sierra-At-Tahoe Road, Twin Bridges, 530-659-7453, SierraAtTahoe.com). It's family-friendly, with plenty of slopes, plus areas for sledding and backcountry snowshoeing that offer dramatic views of the snow-peaked Sierra.
Wilbur Hot Springs
A big fire nearly destroyed Wilbur Hot Springs (3375 Wilbur Springs Rd., Williams, 530-473-2306, WilburHotSprings.com) in 2014. But less than two years later, the gorgeous and romantic getaway spot for adults reemerged perhaps better than ever.
Luckily, the fire spared the bubbling hot-spring pools and the surrounding 1,570 oak-studded acres east of Clear Lake. But after the blaze, the owners of the resort decided to make some upgrades, adding four private massage rooms that overlook the creek next to the clothing-optional "fluminarium," a series of 20-foot-long outdoor water flumes that increase in temperature from 98 degrees to 105 and then 110. The owners also greatly expanded the kitchen, dining room, and refrigeration area for the retreat's popular Guest Chef's Weekends in which guest chefs bring their own food to prepare.
We guarantee that spending time in the healing waters of Wilbur Hot Springs and its classic California environs will reduce your stress levels immensely. And you'll feel good about helping a one-of-kind getaway fully recover from its near-disaster.