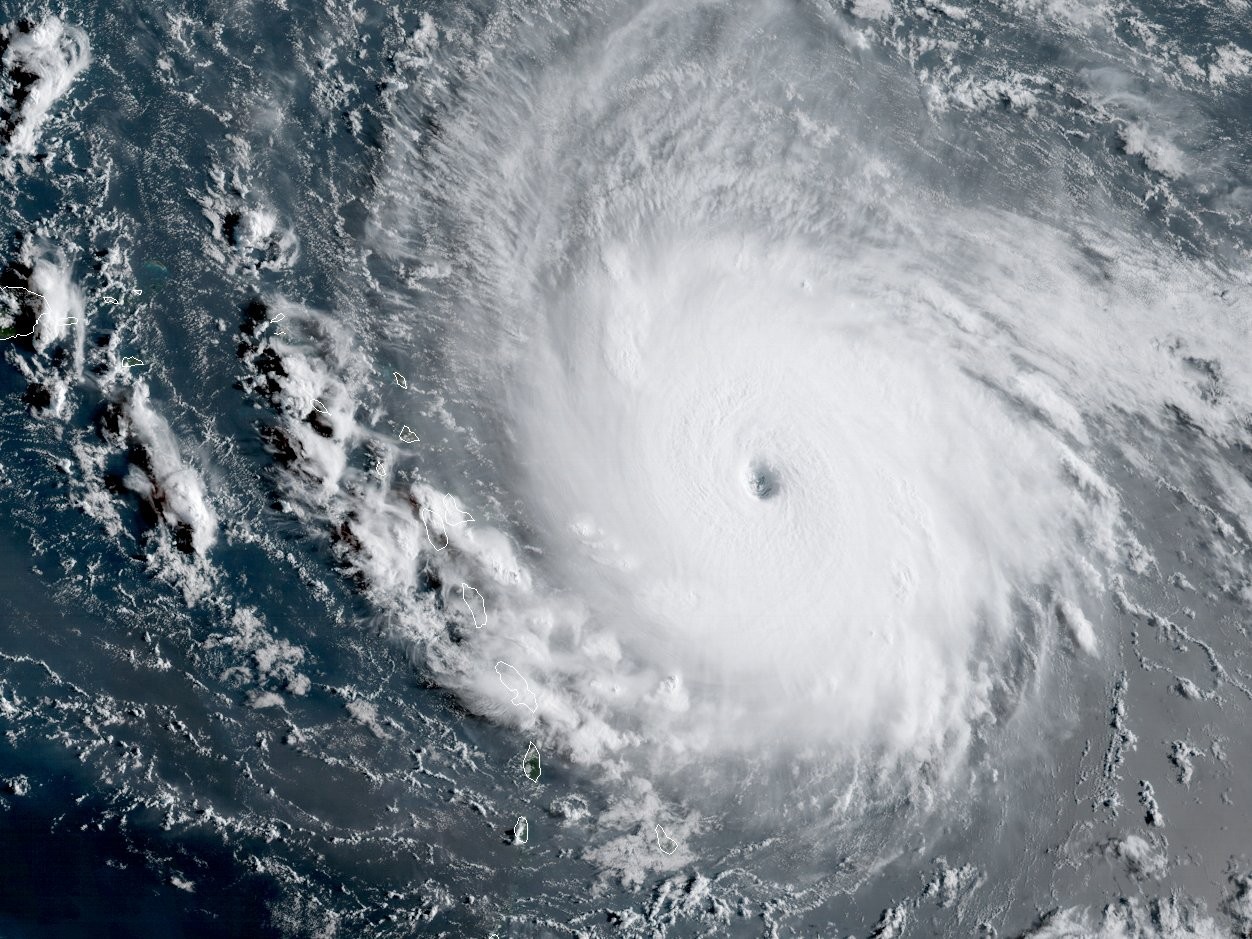 Stories you shouldn't miss for Sept. 8, 2017:
1. Hurricane Irma laid waste to islands in the Caribbean, and the monster Category 5 storm
is headed for a direct hit on Florida this weekend
, T
he New York Times
$ reports. An official said the hurricane, packing winds of up to 175 miles per hour, destroyed 95 percent of the structures on the island of St. Martin's. Freeways throughout Florida are jammed to a standstill as residents attempt to flee the massive hurricane. Irma is expected to plow through the entire state.
2. A huge earthquake registering 8.1 on the Richter scale struck off Mexico's southern coast,
killing at least 32 people
, CNN reports. Mexican President Enrique Peña Nieto said "the quake was the strongest earthquake Mexico has experienced in 100 years."
3. Monarch butterflies, which used to blanket parts of the California Coast each year in the tens of millions,
are nearing extinction
, reports Peter Fimrite of the
San Francisco Chronicle
. Scientists say the most recent count of butterflies was only 300,000. They attribute the steep decline in the number of monarchs to the lack of milkweed and other nectar-bearing flowers and to pesticides, herbicides, and climate change.
4. A federal appeals court struck down portions of President Trump's travel ban,
ruling that grandparents, grandchildren, and other close relatives from six mostly Muslim countries can enter the United States
to join family members, reports Bob Egelko of the
San Francisco Chronicle
$. The Ninth Circuit Court of Appeals in San Francisco also "opened the door to U.S. admission of tens of thousands of refugees fleeing violence and hardship in their homelands."
5. President Trump's education secretary, Betsy DeVos, announced that she intends
to eliminate Obama-era rules that are designed to reduce the number of sexual assaults on college campuses
, the
LA Times
$ reports. DeVos claims that the rules are unfair to those accused of sexual assault. University of California President Janet Napolitano said she was "extremely troubled" by DeVos' comments.
6. An Oakland cop who had been placed administrative leave following a drunken, off-duty incident in December 2015
was arrested for drunken driving Wednesday evening in Dublin
, reports David DeBolt of the
East Bay Times
$. The CHP stopped Officer Bryan Budgin, 37, for speeding on Interstate 580.
7. Newberry Market, which was supposed to open in the refurbished Sears building in Uptown Oakland,
has withdrawn its plans in the wake of Uber's decision to sell the property
and not move to Oakland, reports Katie Burke of the
San Francisco Business Times
$.
8. Alameda County District Attorney Nancy O'Malley
has decided to not file any charges
over allegations that signature gatherers hired by Alameda landlords lied to voters in order to trick them into signing a petition to overturn the city's just cause law, reports Peter Hegarty of the
East Bay Times
$.
9. And the credit score giant Equifax revealed that
hackers gained access this summer to Social Security numbers and birth dates of up to 143 million U.S. consumers
, reports Paresh Dave of the
LA Times
$.
$ = news stories that may require payment to read.