Stories you shouldn't miss:
1. At least one state official visited a distressed nursing home in Castro Valley last week but failed to help residents who had been abandoned by staff, the Chron reports. Two untrained workers who were the sole people taking care of elderly residents of the nursing home said they saw state officials come and go last week and did nothing to help. One 65-year-old resident is now missing. A spokesman with the California Department of Social Services' Community Care Licensing Division admitted to the Chron that at least one state official had visited the home during last week's chaos and the agency was now "looking into" what happened.
[jump]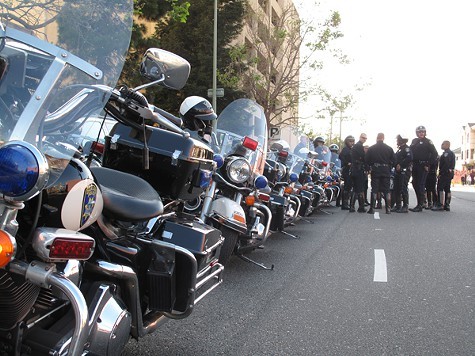 2. Oakland police dispatchers are being overwhelmed with non-emergency calls from residents and a respected consultant to the department is recommending that OPD stop sending officers out on non-emergency calls for service, the Trib reports. Consultant Robert Wasserman said the numerous non-emergency calls from Oakland residents are causing officers to be late in responding to life-or-death situations. Wasserman also noted that overwhelmed 911 dispatchers should not be required to take calls from cops concerning administrative matters.
3. State regulators ordered BART and other transit rail agencies in the state to improve radio communications between train operators and track workers in the wake of a fatal crash that killed two BART workers during the strike, the CoCo Times reports. But some BART employees say the transit agency does not have the technical capability to implement the new requirements because there are numerous radio dead zones in the BART system.
4. Airline passengers will be able to use electronic devices during takeoffs and landings by January 1, the Chron reports. However, passengers still cannot make cellphone calls or use the Internet.
5. And a disturbing new video reveals that state prison guards routinely pepper spray mentally ill patients, the LA Times$ reports. Attorneys for the prisoners are attempting to force the state to stop the practice.