Stories you shouldn't miss:
1. Despite heavy precipitation in December in California, the snowpack in the Sierra Nevada
is just 25 percent of norma
l for this time of year, thanks to a bone-dry January, the
Chron
reports. The latest measurements strongly indicate that California will endure a fourth year of drought. The state will likely experience forced water rationing this year as reservoirs remain at extraordinarily low levels.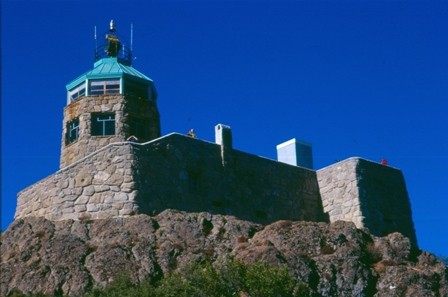 2. A blue ribbon panel has concluded that California's once-venerable park system
is in dire need of a stable funding
source as parks continue to deteriorate statewide, the
Mercury News
$ reports. In the late 1970s, 90 percent of the state parks' budget came from California's general fund, but last year only 24 percent of its budget did.
[jump] 3. An ABAG official is suspected of
stealing $1.3 million in bond funds
that were meant for San Francisco parks, the
Chron
reports. The suspect, Clarke Howatt, public finance director of ABAG, is now missing.
4. BART's
approval rating is dropping
as the system continues to deteriorate amid an upsurge in ridership from the rebounding economy, the
CoCo Times
$ reports.
5. And state corrections officials must transfer
2,100 inmates out of two Central Valley prisons
, because they risk exposure to a potentially deadly fungal disease known as valley fever, the AP reports (via Rough & Tumble).