Stories you shouldn't miss:
1. The Brown administration allowed oil companies to
inject toxic wastewater into underground drinking water aquifers
in the Central Valley, the
Chron$
reports. The situation is being made worse by the fact that Central Valley residents and farmers are increasingly pumping water out of the ground for drinking and agricultural uses because of the drought. The wastewater injections have been going on for years.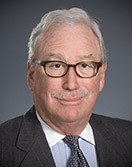 2. A trove of 65,000 emails released on Friday reveal that state regulators for the California Public Utilities Commission
joked with PG&E officials about natural gas pipeline safety
just weeks after the 2010 gasline blast that killed eight people in San Bruno and leveled a neighborhood, the
Chron
and Bay Area News Group report. The emails also further show the intensely cozy relationship between PG&E and state officials that were supposed to regulate the utility under the stewardship of disgraced former CPUC President Michael Peevey.
[jump] 3. Three dogs
have died from drinking polluted water
 at Lake Chabot Regional Park in the East Bay, the
CoCo Times
$ reports. A toxic algae bloom likely caused by the drought has tainted the lake water. Park officials have stepped up efforts to warn dog owners to not let their pets drink from the lake.
4. For the first time in recorded history, San Francisco
received no precipitation in January
, as the record winter dry spell continues to grip the region, the
Chron
reports.
5. Federal appellate court judges are becoming
increasingly distressed by misconduct committed by county district attorneys in California
, the
LA Times
$ reports. The judges are also frustrated by the insistence by state judges and by Attorney General Kamala Harris to ignore the prosecutorial misconduct.
6. And workers at the Tesoro Refinery in Martinez
are on strike today in protest of mandatory overtime and safety issues
, the
Chron
reports.