Stories you shouldn't miss:
1. Demonstrators
shut down three downtown San Francisco BART stations
— Embarcadero, Montgomery, and Powell — this morning in protest of BART's decision to seek criminal charges and fines against demonstrators who shut down the West Oakland station on Black Friday. Protesters also
chained themselves to the federal building
in downtown Oakland.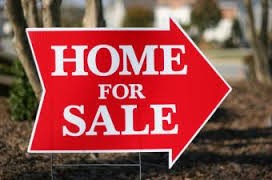 2. The red hot rental market
cooled down in the last three months of 2014
, with rent prices only rising slightly throughout the Bay Area, the
Mercury News
$ reports. However, home sales
continued to surge
in December throughout the region. The median home price in Alameda County reached $600,000.
[jump] 3. As expected, the City of San Jose lost its appeal of a lower federal court ruling that
blocked the Oakland A's from moving to the South Bay
, the
Chron
reports. The federal appellate court ruled unanimously that only Congress or the US Supreme Court can decide in favor of San Jose because of previous court rulings that allow Major League Baseball to prohibit teams from relocating. MLB has blocked the A's move because the San Francisco Giants own the rights to San Jose.
4. Oakland Mayor Libby Schaaf appointed former longtime Emeryville City Manager
John Flores to be Oakland's interim city administrator
, the
Trib
reports. Flores will remain in the post until Schaaf selects a permanent city administrator. Flores is replacing Interim City Administrator Henry Gardner, who was forced by state pension laws to leave office.
5. A Richmond police officer
shot and seriously wounded a man that police said was armed
with a handgun that had an extended magazine clip, the
CoCo Times
$ reports.
6. The likelihood of a
fourth year of drought in California increased
this month as dry weather continues to grip the state following a wetter-than-normal December, the
Chron
reports.
7. Last year was the
hottest on record for the Earth
— it was 1.2 degrees Fahrenheit higher than the twentieth century average, the AP reports.
8. Governor Jerry Brown's controversial plan to build two giant water tunnels
is quickly running out of money
, according to the nonpartisan Legislative Analyst's Office, the
Sacramento Business Journal
reports (via Rough & Tumble).
9. Three more Northern California counties — Tehama, Glenn and Yuba —
have joined the effort to secede from the state and create a new one called Jefferson
, the
SacBee$
reports. Siskiyou and Modoc counties had previously voted to create the State of Jefferson.
10. And Pope Francis said he will make the late
Father Junipero Serra a saint later this yea
r, the
Chron
reports. Serra, a controversial figure in California history, brought Christianity to the region, but is also blamed for the destruction of Native American tribes in the late 1700s.