Stories you shouldn't miss: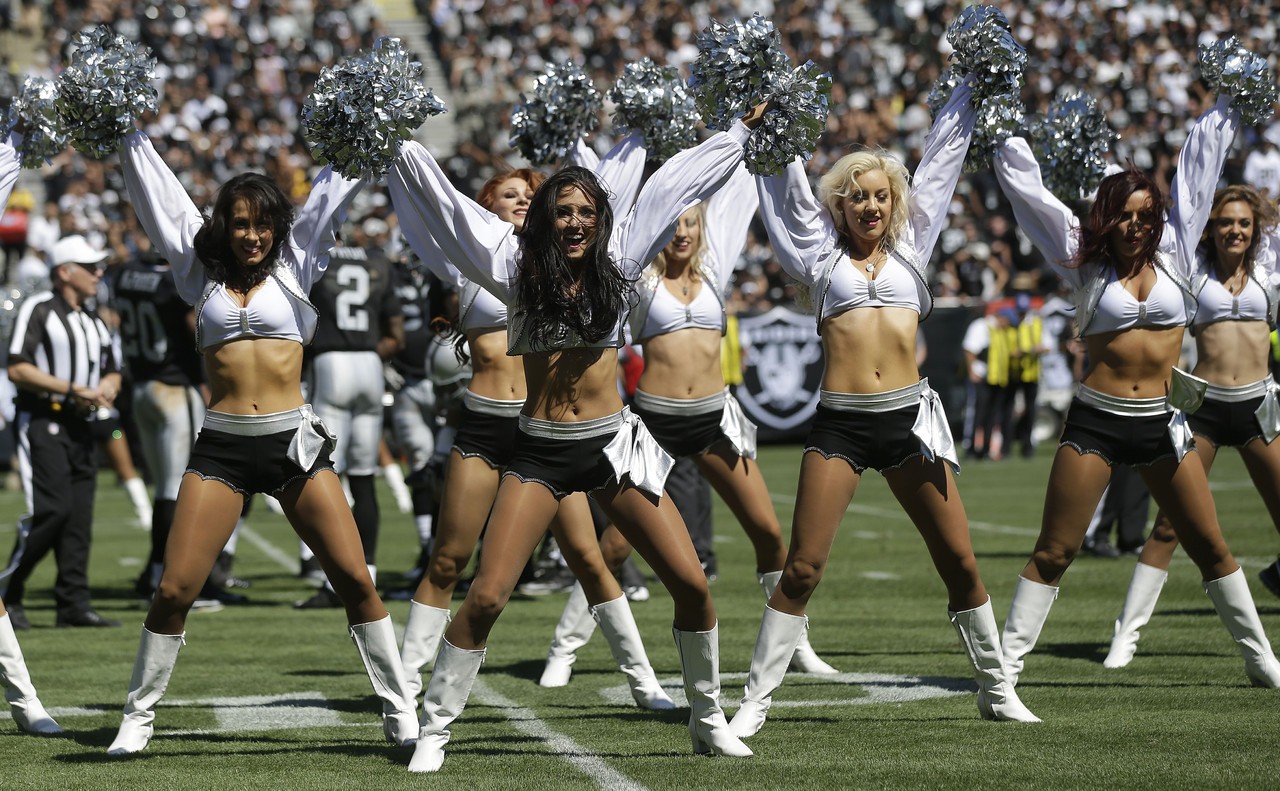 1. The Oakland Raiders have agreed to pay
a $1.25 million settlement to ninety cheerleaders
who sued the team because it had failed to pay them the minimum wage, the
Chron
reports. The cheerleaders will receive back pay and reimbursements for travel expenses that the Raiders had previously refused to pay. The team also changed its policy and agreed to pay its cheerleaders, many of whom are professional dancers, the minimum wage of $9 an hour. Previously, the team was paying them only $5 an hour.
[jump] 2. Fourteen activists and fast food workers were arrested by police in downtown Oakland yesterday as demonstrators blocked off Broadway in front of a Burger King restaurant while
protesting low wages at fast-food outlets
, the
Trib
$ reports. The protest, which included about one hundred people, coincided with similar demonstrations nationwide.
3. A federal appeals court ruled that Nestle and other major corporations that sell chocolate made in Africa
can be sued for slave labor violations in the Ivory Coast
, the
Chron
reports. The other companies that can be sued include Cargill and Archer Daniels Midland. The Ivory Coast, where children toil fourteen hours a day, six days a week and are fed only scraps of food, produces 70 percent of the world's supply of chocolate.
4. Chevron has agreed
to pay $278,000 in fines for air pollution violations
at its Richmond refinery, the
Chron
reports. The fines are in addition to the $2 million that the oil giant has already paid for the 2012 explosion and fire at the refinery that sent 15,000 residents to area hospitals.
5. And the chances that an El Niño weather pattern will bring heavy rains to California this winter and relieve the drought
are getting much less likely,
the
Chron
reports, citing a new forecast from the National Weather Service.