Stories you shouldn't miss: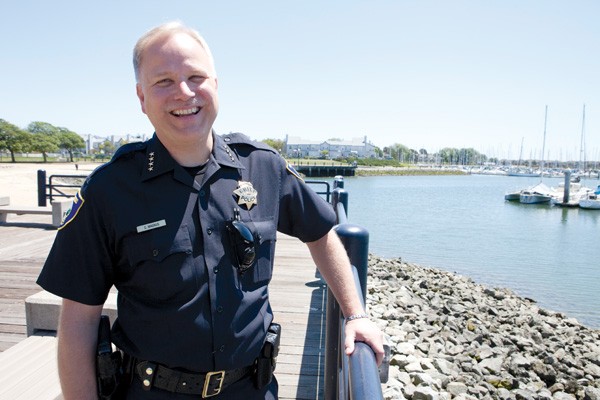 1. The number of shootings by Richmond police
has plummeted dramatically
in the past several years, and the department has not been involved in a fatal shooting since 2007, the
CoCo Times
$ reports. By contrast, Oakland police shot 33 people from 2008 to 2013 — 20 of them fatally. Richmond Police Chief Chris Magnus is credited with the sharp drop in officer-involved shootings. When he took over the long-troubled department in 2006, Magnus instituted special training courses and other programs designed to reduce the use of lethal force by Richmond police.
[jump] 2. Mayor Jean Quan
vowed to block
future Urban Shield conventions — which promote the increased militarization of police — from returning to Oakland, the
Chron
reports. Police militarization has become a flashpoint nationwide since the heavy-handed police response to a fatal officer-involved shooting in Ferguson, Missouri this summer. Last week's Urban Shield convention at the Oakland Marriott drew hundreds of protesters.
3. The number of East Bay residents who have died from prescription drug overdoses
has skyrocketed
in the past decade, the
CoCo Times
$ reports. In an investigation, the newspaper found that 220 people died of opiate overdoses in the past ten years in Alameda, Contra Costa, and San Mateo counties as the availability of prescription painkillers has increased substantially.
4. Alameda County has purchased property on the Oakland waterfront that city officials
had been eyeing as part of the proposed Coliseum City project
, which would include new facilities for the Raiders, A's, and Warriors, the
Trib
$ reports. Alameda County plans to use the eleven-acre property — for which it paid $32.5 million — to house offices for public health and county workers.
5. And US Senator Barbara Boxer likely
will not seek reelection
in 2016, the
Chron
reports, citing anonymous sources.