Stories you shouldn't miss:
1. The Fisher family, which owns the Gap and is the majority owner of the Oakland A's, pumped more than $9 million into a dark money group at the center of an illegal campaign to restrict the power of unions in California and block a tax measure designed to fund public schools. The LA Times$ reports that the Fishers made the huge donation to the Virginia-based Americans for Job Security, a conservative nonprofit that funds Republican causes. Americans for Job Security then funneled the money through two Arizona-based dark money groups, which gave the cash to a campaign that sought to harm unions and stop Governor Jerry Brown's tax measure — Prop 30 — last year. State regulators announced yesterday that they had levied the largest ever fine — $1 million — against the Arizona groups for violating campaign disclosure laws. It's unclear why the Fishers donated so much cash to the dark money organization. The family has long been supporters of Brown, and the governor's wife, Anne Gust, is a former top executive at the Gap.
[jump]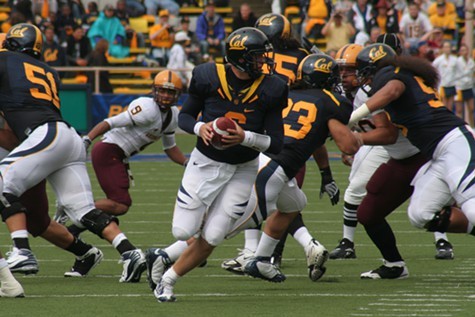 2. UC Berkeley football players had the worst graduation rate — 44 percent — of any major college program in the nation last year, the Mercury News reports. Stanford, by contrast, had one of the best — 93 percent. The Cal men's basketball players also had a dismal graduation rate — 38 percent — and ranked fourth worst in the country.
3. Rent prices continue to skyrocket throughout the Bay Area, especially in San Francisco and Oakland, the Chron reports. Rents were up 21 percent last month compared to 2012 in San Francisco, and 15 percent in Oakland.
4. East Bay MUD workers are threatening to go on strike unless management increases its wage offer, the CoCo Times reports. East Bay MUD is offering annual cost of living increases of up to 4 percent a year. But employees, who have not received raises for two years, want the public utility to lift the cap because they're concerned that inflation will rise more than 4 percent as the economy rebounds.
5. Governor Brown signed a historic agreement with several other states, including New York and Oregon, to dramatically increase the number of electric vehicles on the road by 2025, the Mercury News reports.
6. And the Foothill-DeAnza college district in the South Bay became the first in the nation to divest from fossil fuel companies, Bay Area News Group reports.