Stories you shouldn't miss: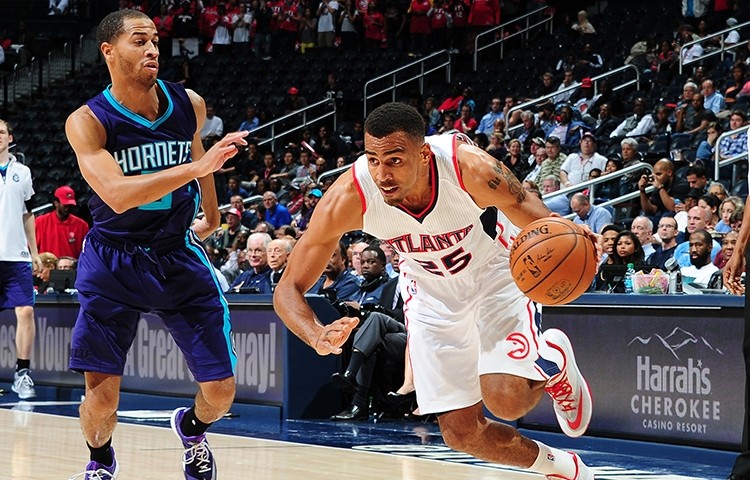 1. New York police officers were captured on video,
beating and breaking the leg of NBA player Thabo Sefolosha of the Atlanta Hawks
, knocking him out for the season and the playoffs, the
Nation
reports. Police claimed at first that Sefolosha, who is Black, had resisted arrest, but the video appears to contradict that assertion and shows cops wrestling him to the ground and beating him. The Hawks are the number one ranked team in the NBA's Eastern Conference.
2. Sheriff's deputies in San Bernardino County were caught on video,
relentlessly beating and kicking a horseback rider
after a strange pursuit through the desert, the
LA Times
$ reports. The video, which Sheriff John McMahon called "disturbing," was taken by a TV news helicopter, and showed deputies striking the rider as he lay on the ground with his hands behind his back.
[jump]
3. The head of the state Public Utilities Commission suggested that
PG&E should possibly be broken up
in the wake of a record $1.6 billion fine levied against the utility, the
Chron
reports. CPUC Chair Michael Picker said the utility may be too large and has failed to create a culture of safety following the 2010 deadly gasline blast in San Bruno.
4. East Bay MUD crews scrambled yesterday to
clean up a large concrete spill in Glen Echo Creek
near Mountain View Cemetery in Oakland, the
Chron
reports.
5. Following widespread criticism, Apple has r
escinded its policy of banning ex-felons
from working on the construction of the company's new campus in Cupertino, the
Mercury News
$ reports.
6. And East Bay homeowners harangued the Bay Area Air Quality Management District's proposal t
o force property owners to replace their fireplaces
whenever a home is sold, the
CoCo Times
$ reports.