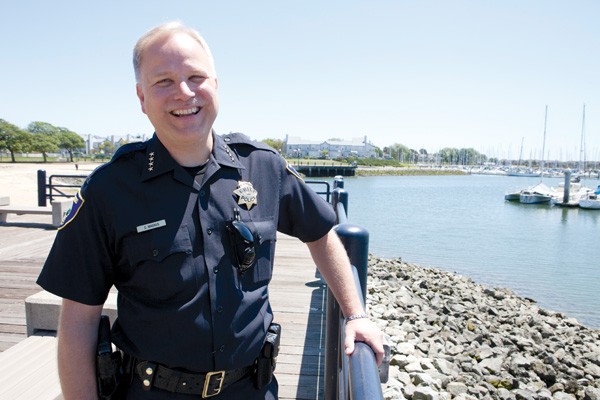 A former Richmond police officer has filed a federal suit against Police Chief Chris Magnus, claiming that Magnus sexually harassed him and then retaliated against the officer when he reported the incident to his lieutenant. But the former officer's claim has met with skepticism by city officials who have said that the lawsuit is related to animosity toward Magnus because he has held police officers to high standards of accountability. 
Former Officer Thomas Hauschild, 44, was fired for multiple serious acts of misconduct in 2012 after he was arrested for weapons violations and allegedly beating his then girlfriend and the mother of his child in their Alameda County home.
[jump] According to Hauschild's suit, which was filed in federal court earlier this month, the harassment incident occurred in 2009 after police learned that a methamphetamine ring planned to rob Magnus' home and possibly kidnap or assault Magnus' then boyfriend Terrance Cheung (the two have since married). The special investigations unit assigned officers, one of whom was Hauschild, to watch Magnus' home from a parked car about a half block away for several days until an alarm system could be installed.
Hauschild claims that one evening, Magnus wearing short jeans cutoffs while he was walking his dog came over to him and inappropriately touched his arm and rubbed his thigh. Hauschild also claims that after he reported the incident to his lieutenant, Magnus and other police administrators retaliated by denying him promotions and ultimately firing him by using false allegations of domestic violence. But according to police, there is no record of Hauschild ever reporting a harassment incident.
According to several current officers, it was well known in the department that Hauschild was involved in violent incidents with his former girlfriend who also works for the city. At a 2011 department Christmas party at the Crown Royal Hotel in Concord, Hauschild became jealous of his girlfriend, who is much younger than he is, and he abruptly grabbed her and then slapped her, officers said. The following September, his girlfriend called the Alameda County Sheriff's Department to report a domestic dispute.
After a standoff, Hauschild surrendered and sheriff's deputies discovered nearly fifty firearms in the home, nine of which had been purchased illegally. Hauschild was arrested for suspicion of domestic violence and possession of illegal firearms. The Alameda County District Attorney decided not to press charges when his girlfriend failed to follow through on her claim of domestic violence, but the Richmond Police Department put him on administrative leave pending an internal investigation, which resulted in Hauschild being fired.
Police department officials, city administrators, and city councilmembers have expressed full confidence in Magnus. City Manager Bill Lindsay said in a written statement that the city will hire an independent investigator to fully examine the claims according to state law. "Chief Magnus will continue to have my full confidence pending the outcome of the investigation," Lindsay wrote. "I must say that given the age of the claims and the fact that are filed by an officer who was fired and is, therefore, biased, as well as Chief Magnus' demonstrated record of exemplary performance, this lawsuit appears facially meritless."
Lindsay added that Magnus has been successful in improving the quality of city policing and significantly reducing serious crime while at the same time increasing citizen support of the department.
Some of the department reforms include more rigorous review of police use of force. Police supervisors are now required to give officers more robust evaluations and it's much easier for the public to make complaints against officers and the investigations into the complaints are more thorough. The result has been a reduction of both police misconduct and serious crime in Richmond. Rates of violence are down 14.5 percent nationally, but in Richmond they have been dropping at a much faster and steady rate. In 2007 there were 47 homicides. Last year there were only 11.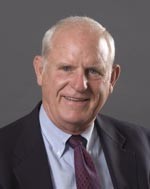 The chief's supporters say that perhaps because of his success, Magnus has been hit by a number of lawsuits from disgruntled officers who have been unhappy about his reform efforts. In one case, seven high ranking black officers claimed Magnus had made racist jokes despite the fact that Magnus has promoted more women and officers of color than previous chiefs. After a long trial, a jury dismissed the lawsuit and Magnus was exonerated.
Mayor Tom Butt said he has full confidence in Magnus and that the lawsuits are likely blowback for the chief's success in holding officers accountable for their actions. "This is becoming old news for the chief," Butt said. "He's been fighting these battles since he got here and he's always prevailed."
Magnus said he won't be dissuaded from continuing to hold his officers accountable and that instituting reforms is never a popular job. "I think that there is always a group of officers who feel the badge gives them immunity from taking responsibility for their actions," Magnus said. "I am just grateful that it's small number of officers."
Correction: Due to an editing error, the original version of this post contained the wrong byline.