Stories you shouldn't miss:
1. The Berkeley City Council this week moved forward with a new law that
would require climate-change warning labels to be placed on gas pumps
in the city, the
Trib
$ reports. The council voted 7-2 to direct the city attorney to craft language for the proposed law. The proposal will then come back to the council for final approval.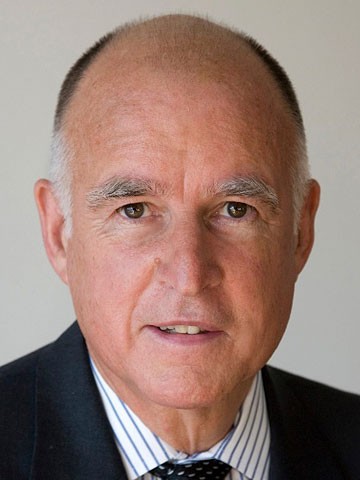 2. Despite protests by students and by Governor Jerry Brown, the UC Board of Regents approved a plan that could
raise student tuition by 28 percent over five years
, the
LA Times
$ reports. Some regents blamed Brown for the tuition hike, noting that he had
vetoed $50 million in spending earmarked for the University of California system
, the
SacBee
$ reports.
[jump]
3. The new rail line connecting Oakland International Airport to the BART Coliseum station
will open tomorrow
, just in time for Thanksgiving travelers, the
Trib
$ reports.
4. The old Sears building in downtown Oakland
is getting a makeover
and as part of a plan to transform it into a space for tech and retail businesses, the
Chron
reports.
5. Charter schools throughout California have been violating the law by
requiring parents to fulfill "volunteer" time as a condition of their children attending school
, the
LA Times
$ reports, citing a new study from the Public Advocates law firm.
6. State regulators
have fined PG&E $1 million for the judge-shopping scandal
, in which the utility lobbied to install a friendly judge in a rate case, the
LA Times
$ reports.
7. And in defiance of Republicans, President Obama issued an executive order that
protects 5 million immigrants from deportation
, the
Chron
reports.