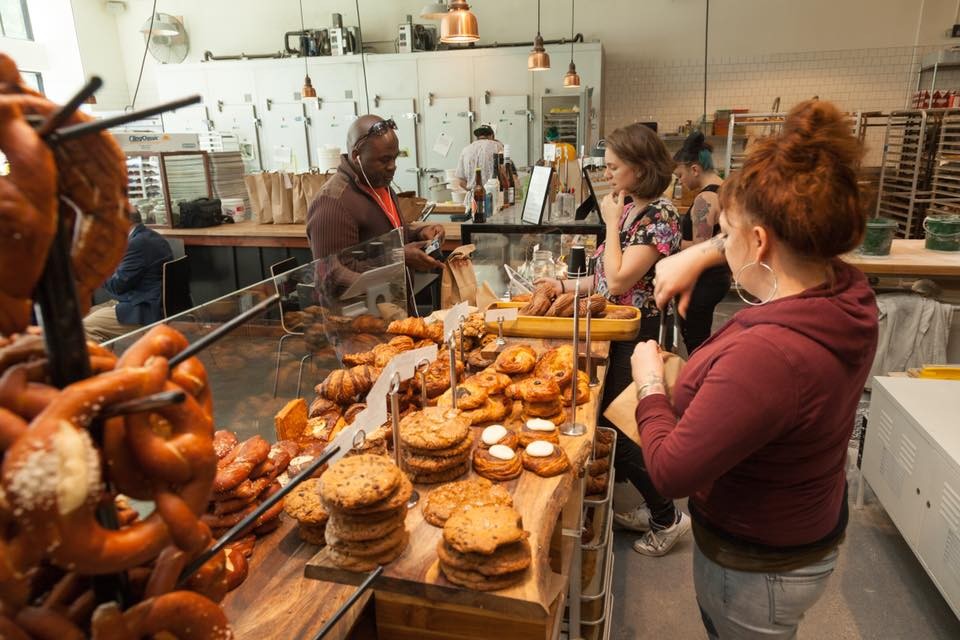 Due to a fire over the weekend, Firebrand Artisan Breads is closed.
The Oakland bakery, located in Uptown's Hive complex (2343 Broadway), went dark when one of Firebrand's oven hoods caught fire, according to Misha Dennis of Firebrand's accounting department. It wasn't huge, but enough to shut down the entire operation for likely a week. The bakery hopes to be back up and running by Saturday, June 23, depending on clearances from the city.
Firebrand is also one of Oakland's biggest wholesale bakeries, stocking many cafes in the East Bay with tempting treats. The fire means that all of those businesses may be without breads and pastries this week, too.