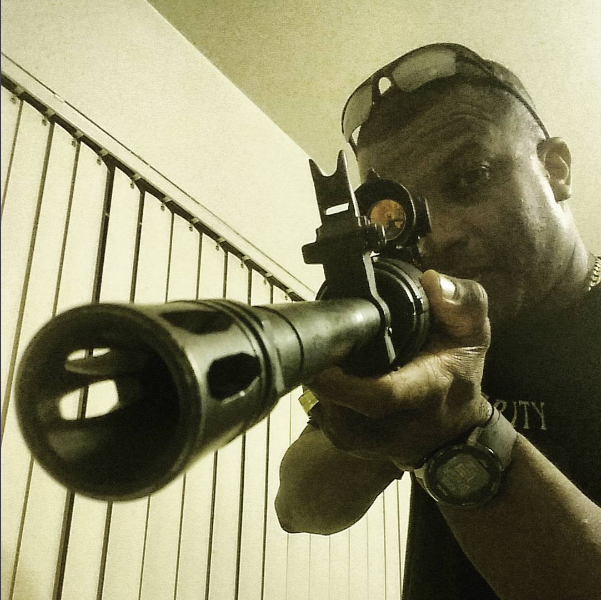 A San Joaquin County-based federal law-enforcement agent asked the teenager at the center of the Oakland police sex-crime scandal if he could act as her pimp, according to text messages obtained by the
Express
.
William K. Johnson, a guard for the federal Defense Logistics Agency, a branch of the U.S. Department of Defense, sent multiple text messages to the eighteen year-old who goes by the name Celeste Guap, asking her to make money for him through sex work.
In interviews with the
Express
, Guap said that Johnson initiated contact with her over Instagram in May, after initial news reports about her exploitation by numerous East Bay cops. These messages show that Johnson solicited her for sex. According to Guap, they met at the hot tubs on University Avenue in Berkeley and then traveled out to Johnson's home in Vacaville.
"If you know I'm in the middle of a police sex scandal, why get involved with me," Guap said about her contact with Johnson.
Additional text messages provided by Guap show that, on multiple occasions, Johnson offered to serve as Guap's exploiter in order to earn more money through sex work.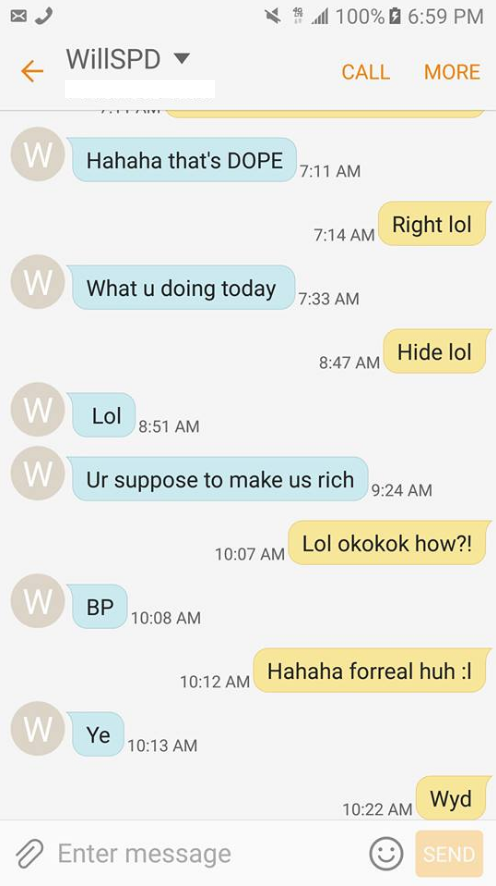 "What u doing today," Johnson texted Celeste on one morning in May.
"Hide lol" she replied.
"Ur supposed to make us rich" Johnson wrote back.
When Celeste asked how, Johnson replied, "BP."
"BP," according to Guap, refers to Backpage.com, a website sex workers use to advertise themselves to customers.
In another text message exchange Johnson wrote that he was "Waiting for u to make us$$$$."
Guap replied, "Lol I'll pay you daddy; )"
Johnson wrote, "Ok….when will you start" and "How much can you pay me?"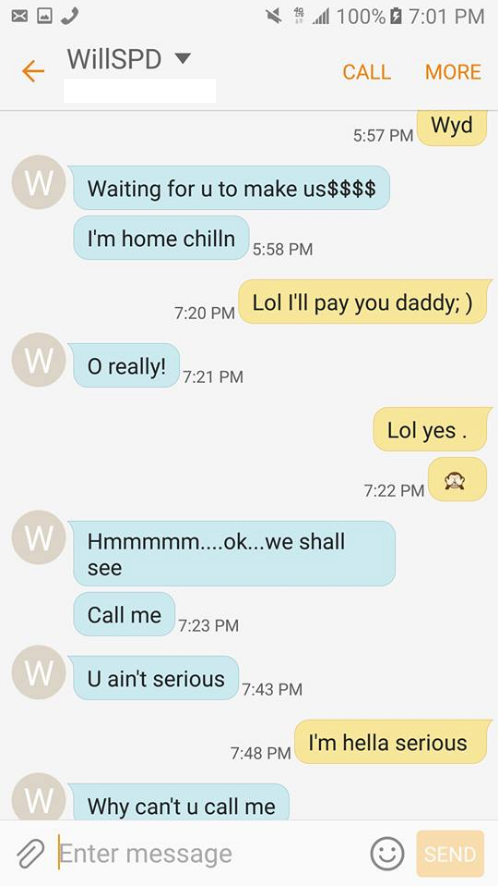 When the
Express
first contacted the Defense Logistics Agency about Johnson's contact with Guap in mid-May, Spokesperson Dawn Bonsell, replied that Johnson was not under investigation. On June 9, the
Express
followed up, asking if an investigation had been opened yet, but Bonsell stated again that Johnson was not under investigation.
On July 6, KQED reported that the DLA had "reassigned" Johnson to administrative duty. Patrick Mackin, the deputy director of public affairs for the DLA, confirmed to KQED that an investigation has been opened.
Johnson was placed on administrative duties on June 14, the day the
Express
 named him in a story.
Reached by phone today, Johnson told the
Express
that he "can't talk to the media," and hung up.
DLA spokesperson Michelle McCaskill said today that the agency cannot release any more information about the investigation.
The San Joaquin County District Attorney does not currently have an inquiry open into Johnson, according to Deputy District Attorney Robert Himelblau.