Drug felony arrests plummeted in California in response to 2014's voter-enacted Proposition 47 — which changed various state drug laws from felonies to misdemeanors, according to
new data from the California Attorney General
.
Felony arrests for drugs dropped by between 68.2 percent and 73.6 percent in California between 2014 and 2015, California NORML
reported
this week. Felony arrests for marijuana fell by a third — from 13,300 to 8,866.
The declines mark another historic milestone in America's path toward ending a mass incarceration epidemic. The "land of free", which celebrated its independence this week, has 5 percent of the world's population, but 25 percent of its prisoners — the result of decades of prison-industrial complex-driven policy.
Police may be switching to misdemeanor drug charges instead of felony ones, though. Misdemeanor drug arrests nearly doubled from 92,469 in 2014 to 163,073 in 2015.
"The number of misdemeanor drug arrests has been slowly rising in California since a drop between 2010 and 2011," reports California NORML, an advocacy group for cannabis consumers.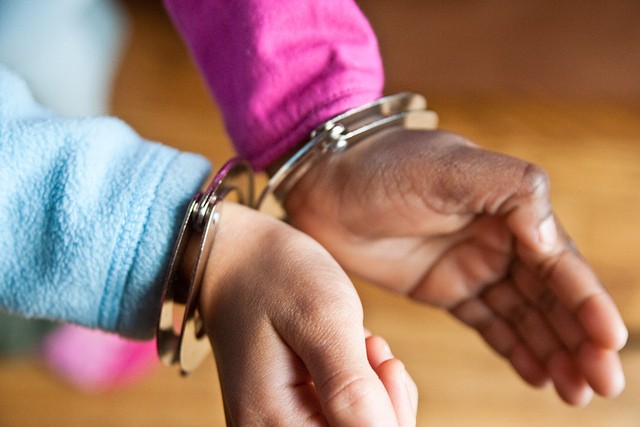 Amid a billion-dollar cannabis industry expansion, arrests for driving under the influence dropped slightly from 151,416 in 2014 to 137,677 in 2015, part of a downward trend.
Prop. 47
was widely opposed by the law enforcement industry including U.S. Senator Dianne Feinstein, Alameda County district attorney Nancy O'Malley, and the California Police Chiefs Association. But
t 
passed by a wide margin in a off-year election, driven by a conservative backlash to ballooning prison budgets. Prison spending has increased 15-fold since 1981. While California has built
one college
since 1980, it's built 22 prisons.
Marijuana policy continues to evolve in the Golden State, which is now the
6th largest economy
in the world, overtaking Brazil and France.
In 1996, Proposition 215 legalized medical marijuana. In 2010's, Sen Mark Leno led the legislature's
decriminalization
of personal possession of pot.
In 2015, lawmakers regulated the medical cannabis trade.
This year, Californians have a chance
to legalize personal cannabis use
by adults 21 and over, and regulate the commercial trade — saving about $100 million in police costs, and generating about $1 billion in tax revenue.