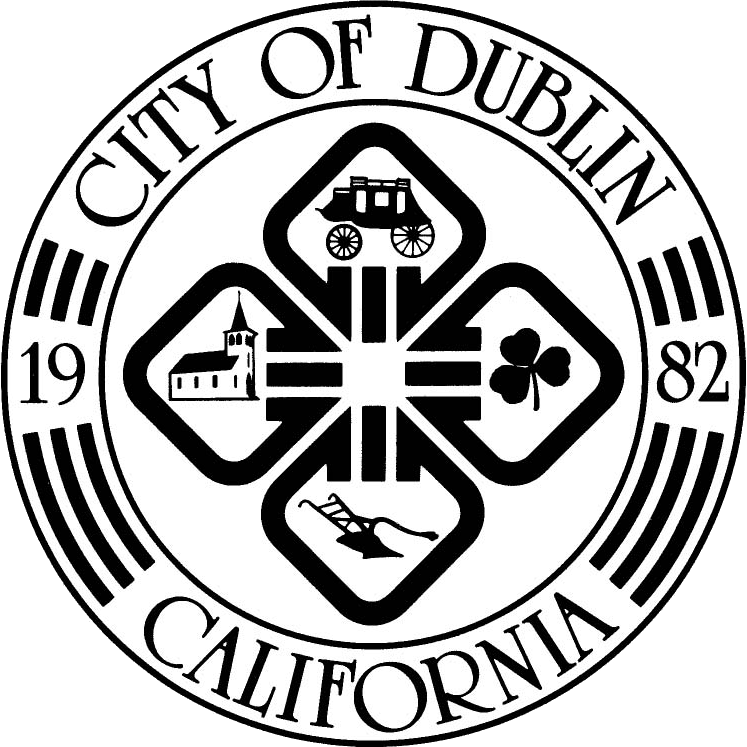 Many residents of the exclusive East Bay suburb Dublin equate immigration, especially of undocumented people, with crime, ghettos, and gangs. And they fear that if their city sends signals that undocumented peoples' rights will be respected, their property values will plummet, schools will become crowded, and their community will turn into a "cesspool."
As one Dubliner put it: "Not it my backyard!"
That's according to emails and Nextdoor messages recently obtained by the
Express
through the Public Records Act. The emails provide a candid account of why Dublin
rejected a discussion of a sanctuary policy
for their city last month.
Although there is no single definition as to what a sanctuary city is, it's generally recognized as a jurisdiction where the local police and other government officials don't inquire about a person's immigration status, and don't work with the federal government to deport people. The idea is to to make undocumented members of the community feel comfortable contacting the police, sending their kids to school, or seeking care at a hospital.
Nothing stops local and federal law enforcement from arresting and jailing people for committing crimes in a sanctuary jurisdiction. And nothing prevents federal agents from arresting someone in a sanctuary jurisdiction on immigration charges.
But according to emails and
Nextdoor.com
messages traded before the Dublin City Council discussion last month, many of the city's residents think sanctuary means something far more nefarious.
Here's a few messages posted to a Dublin Nextdoor group before last month's council meeting:
"Not in my backyard! And what is your solution to the crime that these criminals will be bringing? Maybe you should harbor them!!!!!"

"I cannot imagine the beautiful city of Dublin soon having hoods to accomodate the extreme low income families, depreciating property value and increased crimes."

"When I see southern Californian cities like LA, and other cities filled with illegal immigrants, the crime rate/ghettos that have plagued them horrified me, and is one of the main reasons I would never want to live there. Dublin is a small community, safe and mostly wealthy. That is one of the main reasons people decide to live here, and they love it. I cannot even imagine how negatively this will be impacted after it becomes an oasis of illegal immigrants."

"Why should we give rights to illegals and jeopardize our family's well being."

"No way do you want to lose money for your city, and do you want to have multiple murders like Chicago?"

"Welfare, crime, the simple truth is our resources are finite. Imagine SF double the current population by 2060. The life boat is full."

"Is the city going out of its way to broadcast an outward message that could attract a large influx of illegal immigrants? My primary concern is whether the city's infrastructure – particularly the schools – is prepared for that. The good schools and safety appealed strongly to me when I moved here, and I assumed many other young professionals settled here for similar reasons."

"It sends a signal, just opposite of that intended, that Dublin will protect felons and those who commit felonies from being arrested and deported […] It becomes an advertisement that criminals are welcome and safe in Dublin."

In an email to Dublin Councilmember Abe Gupta, a Dublin residents who identified himself as a "legal immigrant" wrote that the city's overcrowded schools and bad traffic can't afford an influx of new residents in the form undocumented immigrants.
"We cannot afford getting more people especially those illegal immigrates who have already broke the immigration laws to come to settle in our neighborhoods and make our situation even worse," they wrote.
Gupta replied, "I completely agree."
Many anti-sanctuary commenters claimed that undocumented immigrants don't pay taxes and are a burden on government because they require welfare and send their kids to local schools. But in fact, undocumented immigrants do pay taxes.
Also,
the most recent and authoritative scientific research
on the question of whether immigration is linked to an increase in crime shows that it isn't.
Still, a handful of Dublin residents saw a conspiracy behind the sanctuary proposal involving a ploy by the Democratic Party to flood their city and the nation with undocumented immigrants in exchange for their votes. Here's what one Dublin resident wrote on Nextdoor:
"The democrats have been routed in the last national election. They control only California and New York. Their answer? Flood the country with uneducated and low skilled people in exchange for their votes, and make the American Taxpayer foot the bill. Take political contributions from MS-13 gangs and other drug cartels. And if a few innocent Americans have to die in the process, like Kate Steinle, then that's just too bad."
Not all Dubliners voiced these kinds of conspiracy-minded, and anti-immigration opinions.
Some asked the council to consider adopting the sanctuary policy, and they debated their neighbors on Nextdoor in the days leading up to the council meeting.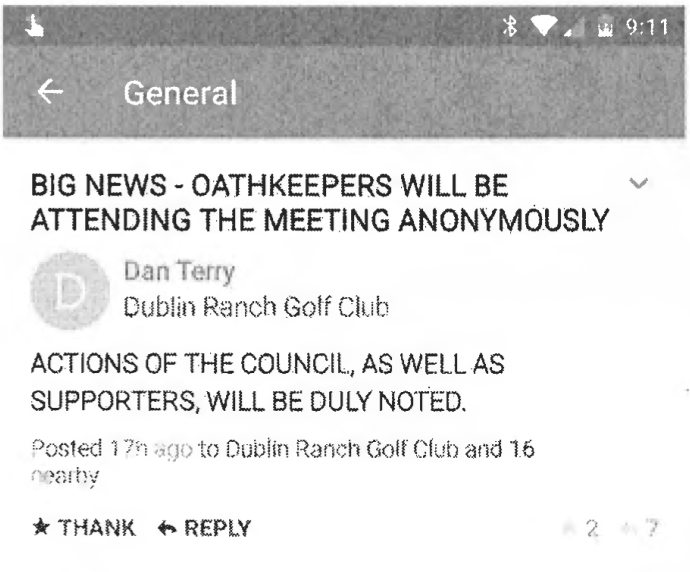 That, however, prompted another Dublin resident to threaten that members of the far-right, armed, anti-government militia group
Oathkeepers
would secretly attend the meeting.
According to city emails, the police were notified about the threat. It's unclear what happened.
But ultimately the council shelved any further discussion on the idea of becoming a sanctuary city.
As one Dublin resident put it in an email to all the councilmembers: "Really, Sanctuary City? My residential for Sale Sign will be ready for posting if Dublin becomes a Sanctuary city for illegal law breaking."