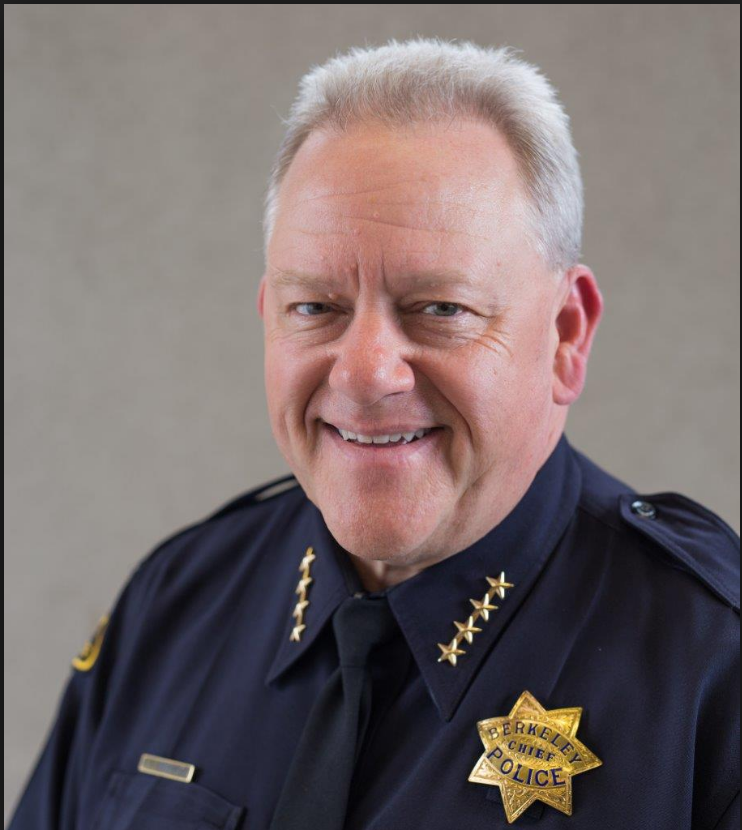 Berkeley City Manager Dee Williams-Ridley is poised to appoint Andrew Greenwood as the city's new, permanent police chief at tonight's council meeting. Greenwood has served as the department's interim police chief for the past six months, after Michael Meehan abruptly, and mysteriously resigned from the job in September.
The appointment requires a vote by the city council.
Some longtime observers of the Berkeley police aren't happy with Greenwood's selection, however.
In
a letter sent last week
, attorneys Jim Chanin and Rachel Lederman called on the city council to make Greenwood go on the record about several controversial topics before they appoint him.
And they questioned why a broader search for a new chief apparently wasn't conducted.
The attorneys want Greenwood to respond to the following:
The city's civilian police review commission hasn't been granted access to internal affairs interviews and board review hearings for years, even though the law allows them to monitor these proceedings. They say the City Manager is the person blocking access.


The Berkeley police use of force reporting requirements are lax, allowing Berkeley cops to not report when they punch a person, if the person doesn't complain. Other Bay Area police agencies have far more stringent reporting requirements.


Berkeley has lower standards for less lethal weapon use than San Francisco and Oakland, and Berkeley cops have been able to gas and strike protesters without having to write police reports. This happened during the Black Lives Matter protests in Berkeley in December 2014.


Berkeley has made little progress addressing apparent racial profiling by its police officers, despite having data going back several years that shows a disproportionate number of stops and searches of Black people, in particular. Compared to Oakland, Berkeley is lagging far behind in using this data.


The city has been slow to adopt body cameras to reduce the use of force by its officers, increase accountability, and aid investigations.
Berkeley City Manager Williams-Ridley didn't directly respond to the attorneys' letter, but she did issue a statement on Monday.
"The interim appointment of Andy Greenwood as police chief has provided all of us with 6 months of insight as to how he would perform as Berkeley's chief of police. He has actively sought to engage with a wide breadth of community members, including community groups, business owners, and others. He has made a priority of having a deeper understanding and engagement with the Police Review Commission. His leadership in the department itself has reflected a broad commitment to all levels of the organization, leading to increased morale and effectiveness."
Williams-Ridley did not say whether the job was openly advertised.
Greenwood, a lifelong Berkeley resident who attended the city's public schools, will earn a salary of $230,000.