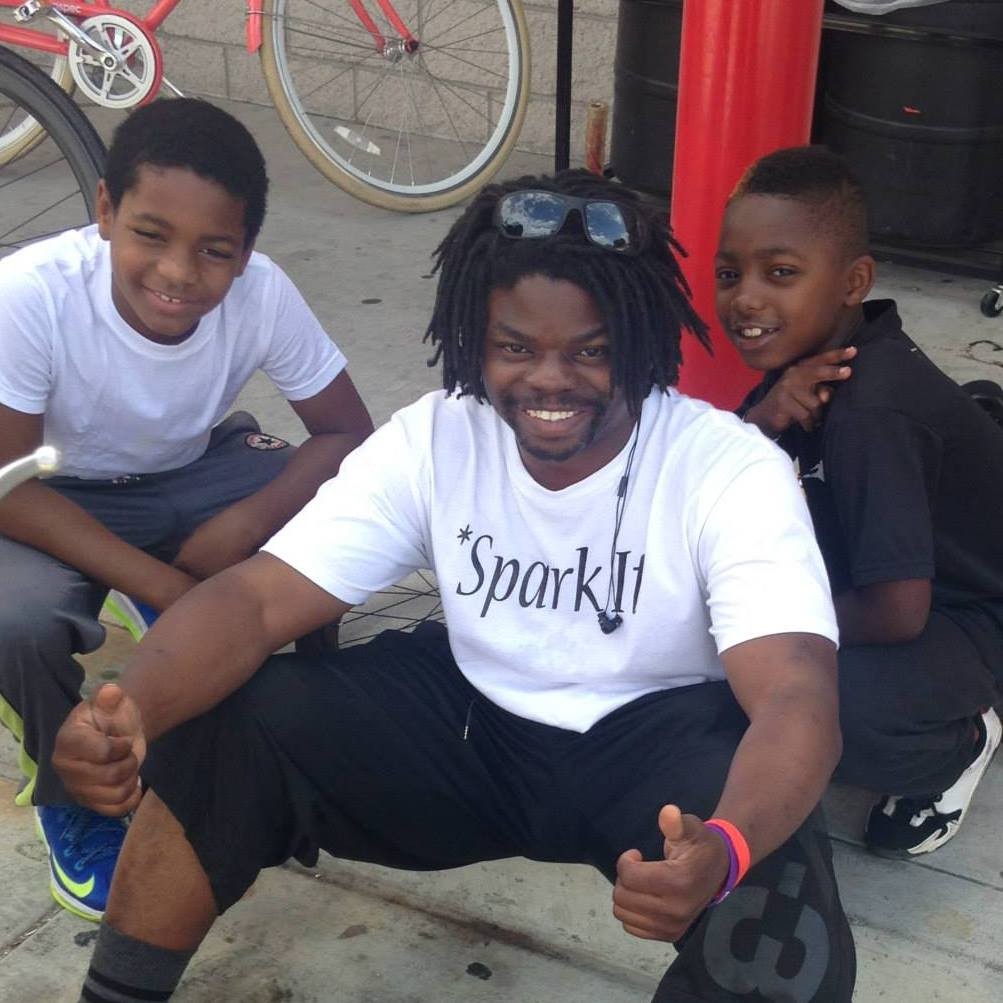 The Alameda County District Attorney announced on Monday that charges against popular Richmond bicycle activist Najari "Naj" Smith have been dropped after he spent a weekend in jail and was stuck with a $5,000 bond.
Smith's attorney, Walter Riley, was glad to hear of the district attorney's decision. "I was prepared to go to trial, but it's much better to have the case thrown out."
Smith's Aug. 3 arrest by Oakland police
for violating a noise ordinance stunned Richmond residents who know him to be a dedicated community activist who has made a positive impact on Richmond youth through bicycling.
Smith is the cofounder and director of Rich City Rides, a nonprofit that offers young people numerous opportunities for positive activities including regular group bicycle rides, internships, working to earn their own bicycles, learning bicycle repair, trail maintenance, and advocating local government on a variety of transportation issues. Smith, 39, is also a respected member of the Richmond Bicycle-Pedestrian Advisory Committee.
Smith's arrest caused alarm throughout Richmond. More than a thousand people signed a petition asking for the charges against Smith to be dropped, and hundreds of people signed up to support Smith at his Aug. 31 court date.
Richmond Mayor Tom Butt immediately looked into the circumstances of Smith's arrest and said it appeared to be a case of "bicycling while black." On Thursday, Butt wrote a three-page letter to Alameda County District Attorney Nancy O'Malley and Oakland Mayor Libby Shaaf asking that the charges against Smith be dropped.
O'Malley's office said on Monday that the case against Smith would not be pursued.
Smith was thrown in jail on Aug. 3 while he and approximately 30 young people were on a peaceful, group bicycle ride that ended at Oakland's First Friday event. The group was in the middle of a traditional "circle ritual" near the intersection of Telegraph and Grand avenues when Oakland police officer Nigel Lawson stopped Smith by grabbing the handle bars of his bicycle.
Officer Lawson told Smith his sound system, which was on a cart attached to his bicycle, was too loud. Smith immediately turned the music off and cooperated with the officer while trying to keep his group calm. Despite Smith's willingness to comply, Lawson cuffed him, confiscated his bicycle and sound system, and took him to Santa Rita Jail where he spent two nights before being released on $5,000 bail.