California's leading
legalization initiative
is gathering momentum, and has announced a raft of amendments that add input from hundreds of stakeholders and consolidated support from the main rival legalization group.
Proponents of the Adult Use of Marijuana Act (AUMA) formally amended their initiative with the Secretary of State on Monday — boosting protections for children, workers, and small canna-businesses.
Also, the board of ReformCA, a rival to AUMA, formally withdrew its own proposal, and six ReformCA Board Members voiced their support for AUMA.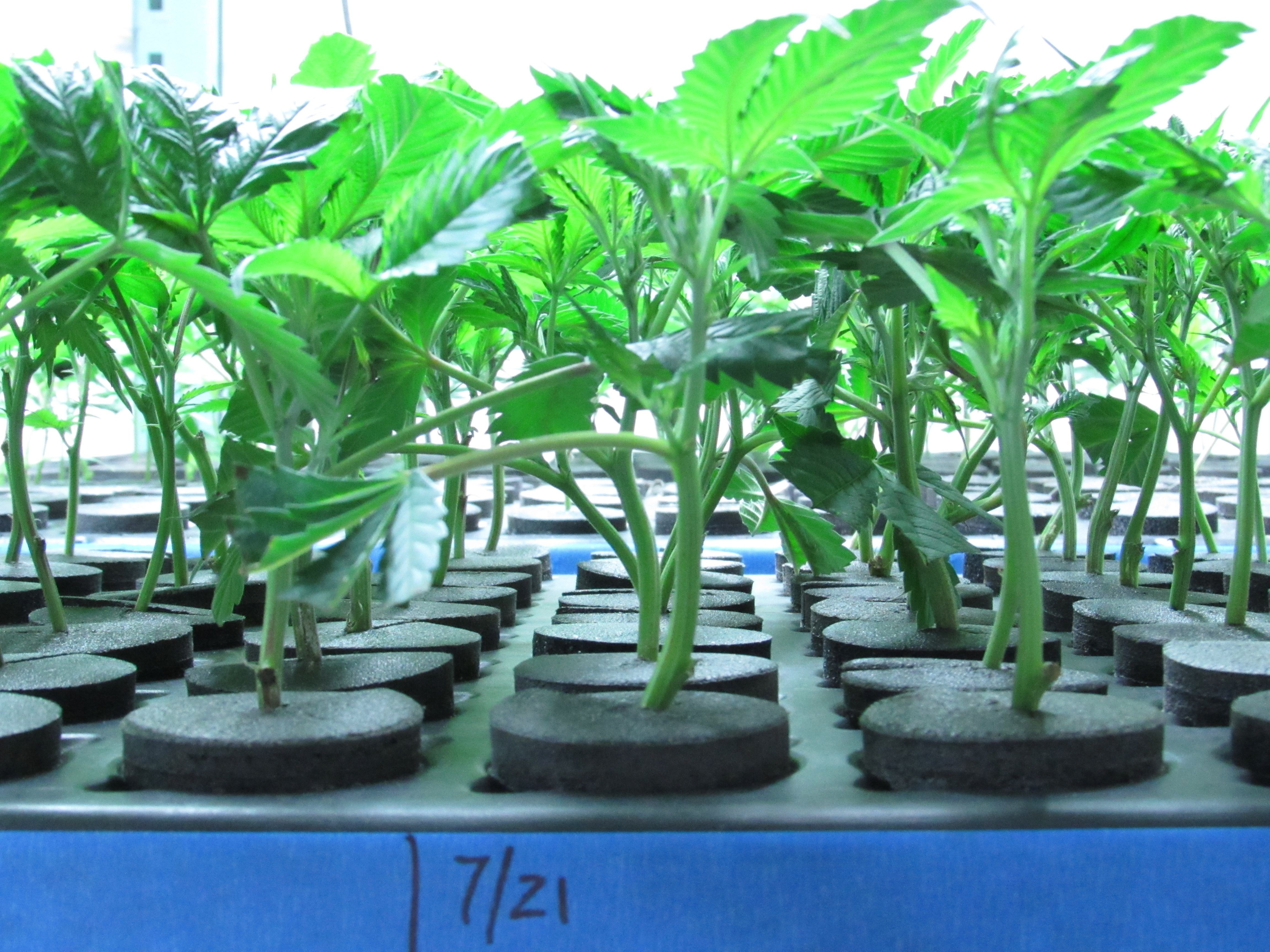 [jump] An AUMA release todays states that ReformCA board members endorsing AUMA include leading figures in the legalization movement:
David Bronner, CEO of North America's top-selling brand of natural soaps

Nate Bradley, Executive Director, California Cannabis Industry Association

Stacia Cosner, Deputy Director, Students for Sensible Drug Policy

Neill Franklin, Executive Director, Law Enforcement Against Prohibition (LEAP)

Antonio Gonzalez, President of the Latino Voters League and the William C. Velasquez Institute in Los Angeles 

Richard Lee, founder of Oaksterdam University in Oakland
Also, Dr. Larry Bedard, co-proponent of the ReformCA measure and former President of the American College of Emergency Physicians, has withdrawn as a official proponent of ReformCA and now supports AUMA.  
An AUMA release also states that over the weekend, a majority of the ReformCA Board formally agreed to vote to withdraw the ReformCA measure from the ballot qualification process. ReformCA has not made any public statements.  
"We have carefully reviewed amendments submitted by the proponents of the Adult Use of Marijuana Act, and we're convinced it's time to endorse that initiative and unite everyone behind a single, consensus measure to achieve a legal, regulated system, which a majority of voters have consistently said they want," stated Bronner, in an AUMA release Tuesday.  
"This amended measure strikes a thoughtful balance between civil liberties and protecting public safety and the safety and health of our children," stated Franklin.  "I'm pleased to endorse it and have every confidence it will pass in November."     
"As amended, this measure reflects the voices and vision of communities all across California," stated Gonzalez.  "This represents best practices and the best chance California has to replace a failed system of prohibition with an effective, legal and regulated system that protects children, workers and small businesses."  
Last week, Lee announced his support for AUMA.
AUMA's official proponents are Dr. Donald O. Lyman, an award-winning physician and former chief of the Division of Chronic Disease and Injury Control at the California Department of Public Health, and environmentalist Michael Sutton, former president of the California Fish and Game Commission and former vice president of National Audubon Society.
Launched on November 2
, AUMA has the support of leading reform groups Drug Policy Alliance and Marijuana Policy Project, as well as technologist-turned-philanthropist Sean Parker. The group should have the funds for a $20 million campaign.
But the emergence of a well-funded, well-connected leader is also polarizing existing groups. Groups from legalization's far left as well as some mainstream legalizers have joined right-wing conservatives in publicly opposing AUMA — each for their own reasons. 
AUMA's new updates Monday sought to mollify some of those concerns.
The group states that amendments include:
·         Mandates the toughest and most explicit warning labels on marijuana products, including an American Medical Association-recommended message that marijuana use during pregnancy or breastfeeding may be harmful.

·         Enhances the strict ban on advertising to minors to clarify that marketing to minors is also strictly prohibited, as is all health-related advertising for non-medical marijuana.

·         Requires a comprehensive study to determine effectiveness of the packaging and labeling requirements and advertising and marketing restrictions on preventing underage access to non-medical marijuana.

·         Provides funding for a public information campaign, emphasizing that marijuana remains illegal for anyone under the age of 21.

·         Accelerates funding for expert outcome research on the effects of the new law, including its impact on minors and whether teen use decreases (as it has in other states with legal, regulated systems such as Colorado).
 
Maintaining Local Control
 
·         Aligns with the bipartisan medical marijuana legislation to provide complete local control over non-medical marijuana businesses within their jurisdiction, including the authority to ban commercial marijuana activity by ordinance.

·         Ensures that local governments which allow commercial marijuana businesses to operate have the authority to determine the time, manner and location of those businesses within their jurisdiction.

·         Ensures that local governments have the authority to establish their own taxes on medical and non-medical marijuana consistent with existing state law.  Explicit authority to do so is granted to counties.

·         Requires state licensing authorities to take action to suspend or revoke a state marijuana business license when notified that a corresponding local license has been revoked, ensuring businesses must remain in compliance with local laws to operate.
 
Protecting Workers in an Expanding Industry
·         Requires state regulators to set specific safety standards for drivers and vehicles that are employed in the legal commercial distribution of marijuana.

·         Clarifies that the labor peace agreements included in the medical marijuana legislation will also extend to this new law.

·         Clarifies that labor violations are grounds for disciplinary action against a marijuana business licensee, including potential suspension or revocation.

·         Clarifies that all administrative costs of the new law must be fully funded, including reasonable costs for state agencies to oversee workplace safety.

·         Mandates the state comprehensively study which workplace safety standards are necessary to fully protect marijuana workers, including against risks unique to the industry.
 
Preventing Monopolies and Encouraging Small Business Growth   
 
·         To allow smaller growers to establish themselves in a legal, regulated market, large cultivation licenses (as defined by the medical marijuana legislation) for non-medical marijuana will not be issued for the first five years the new law is in effect.

·         Only after those first five years can large cultivation licenses be issued at the discretion of state regulators but they must include the same restrictions on vertical integration that are contained in the medical marijuana legislation.

·         Strengthens opportunities for minority-owned businesses to enter the legal, regulated marijuana market.

·         Sets a September 1, 2016 deadline for existing medical marijuana businesses to come into compliance with current law and qualify for priority licensing under AUMA, providing greater access for existing small businesses to enter the legal, regulated market.

·         Requires public universities in California to conduct a study and issue recommendations on whether additional protections are needed to prevent unlawful monopolies or anti-competitive behavior.  Additional technical amendments and suggested changes were included to provide increased clarity to state regulators.

We'll have more analysis and reactions this week.