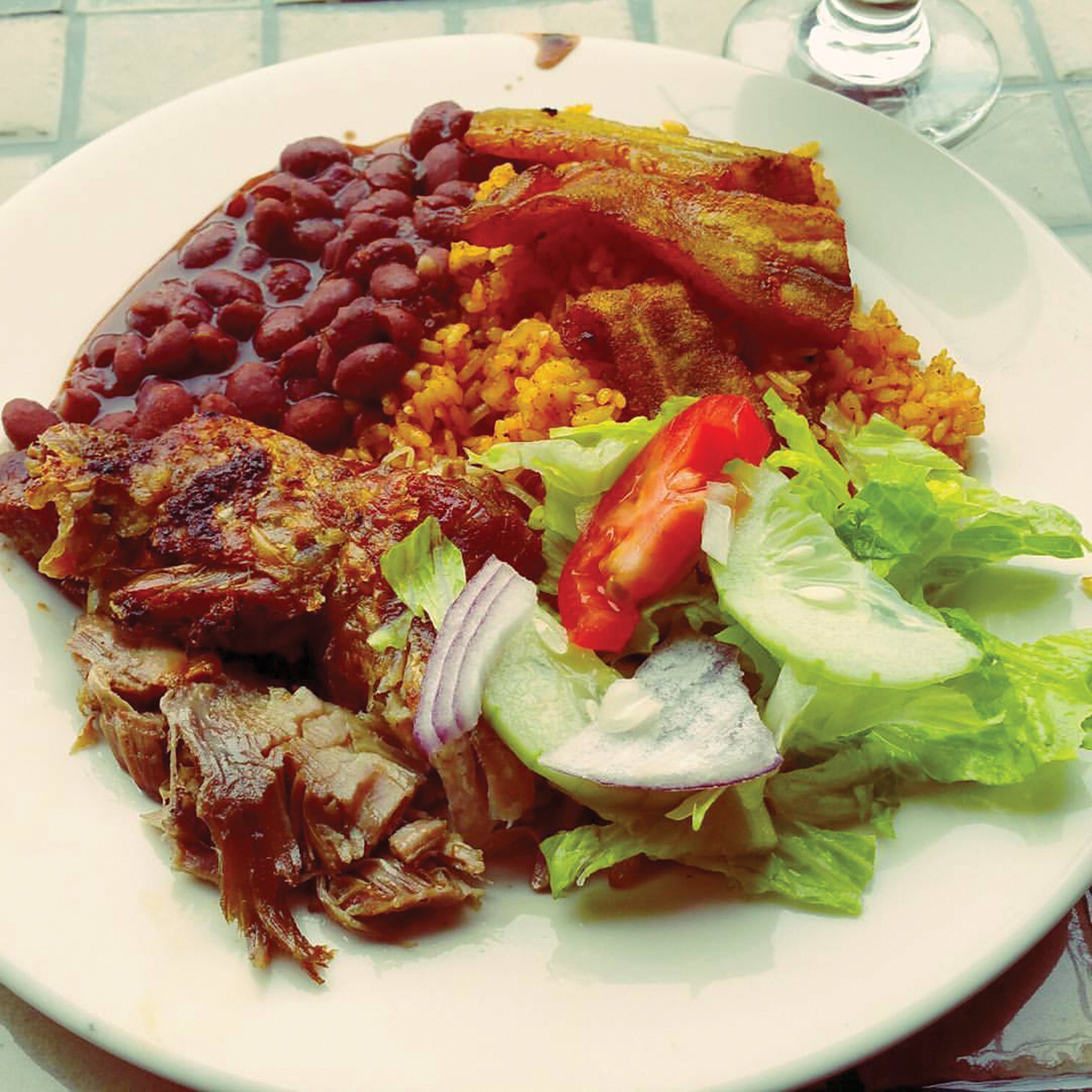 The Cali Rican pop-up is new, but the chef behind it isn't. Rico Pabón co-owned and cooked at the beloved Sofrito Puerto Rican restaurant in the Fruitvale for several years until it closed in 2008. Pabón is also a renowned singer and spoken-word artist, who has performed with Latin jazz musician John Santos and in bands like O-Maya and AguaLibre.
Pabón launched Cali Rican Catering Company less than a year ago and hosts pop-ups at The Hot Plate in downtown Oakland on select Sundays. "It's my way of sharing some love with the community," Pabón told the
Express
. "My favorite thing about doing it has been folks that come out. It's like a family reunion."
Pabón learned to cook traditional Puerto Rican food from his grandmother. He was 19 and living on his own for the first time, and realized that he needed to learn her recipes. There were no exact measurements, so Pabón tested them over and over again. "I still have the piece of paper I wrote the notes on," he said.
Grab a hot plate of home-cooked Puerto Rican goodness this Sunday beginning at noon and until it's sold out. The choices include:
pernil
, or slow-roasted pork shoulder;
pollo guisao,
stewed chicken; and
bacalao guisao
, salted codfish stewed in sweet peppers, onion, garlic and tomatoes. All plates come with traditional Puerto Rican red rice and
arroz con gandules
(pigeon peas), a green salad, red beans with kabocha squash, and perhaps everyone's favorite:
platanos maduros
(fried sweet plantains).
A plate is $15, and smaller portions for children are available upon request. Cali Rican pop-up accepts credit cards and is open from noon-8pm. Beer, wine, fresh juice, fresh coconuts and expresso drinks are also available.
Oakland Hot Plate Cali Rican pop-up, noon-8pm (or until sold out), 348 13th St, Oakland.