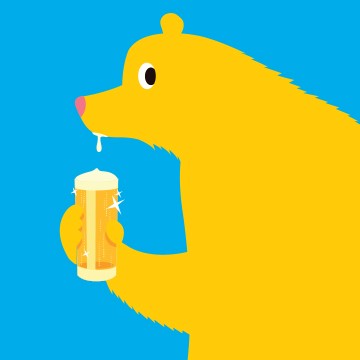 I have a soft spot for the California State Fair commercial beer competition, mostly because it goes down in my hometown of Sacramento, but also because its charming. Too few breweries submit entries. I've also battled with organizers in past years, and once was banned from participating the night before judging. So, yeah, it's a special competition.
That said, several Bay Area breweries grabbed hardware this year, which is worth acknowledging:
Benoit Casper Brewing Co. in Richmond took home first place for its Vienna lager.
Triple Rock Brewing Co. in Berkeley nabbed a second place for its tropical stout.
Bare Bottle Brewing Co. in San Francisco won third place for its American pale ale, Scurvy Fighter.
Drake Brewing Co's Denoginizer double IPA also snatched third place.
And Almanac Beer Co. notched first and second places in the American wild ale category (Apricot de Brettaville at No. 1, Cherry Picker at two). Almanac also took home second in the specialty beer category, for Passion Project, a curious brew featuring three types of bugs (as in yeast and bacteria), fermented with the unusual Pichia yeast, plus ginger and passionfruit, and dry hopped with citra, mosaic, and galaxy.
Congrats again to all the winners, who will grab their hardware at the Best of California Brewfest on July 22 in the capital city (find out more at CalStateFair.org).