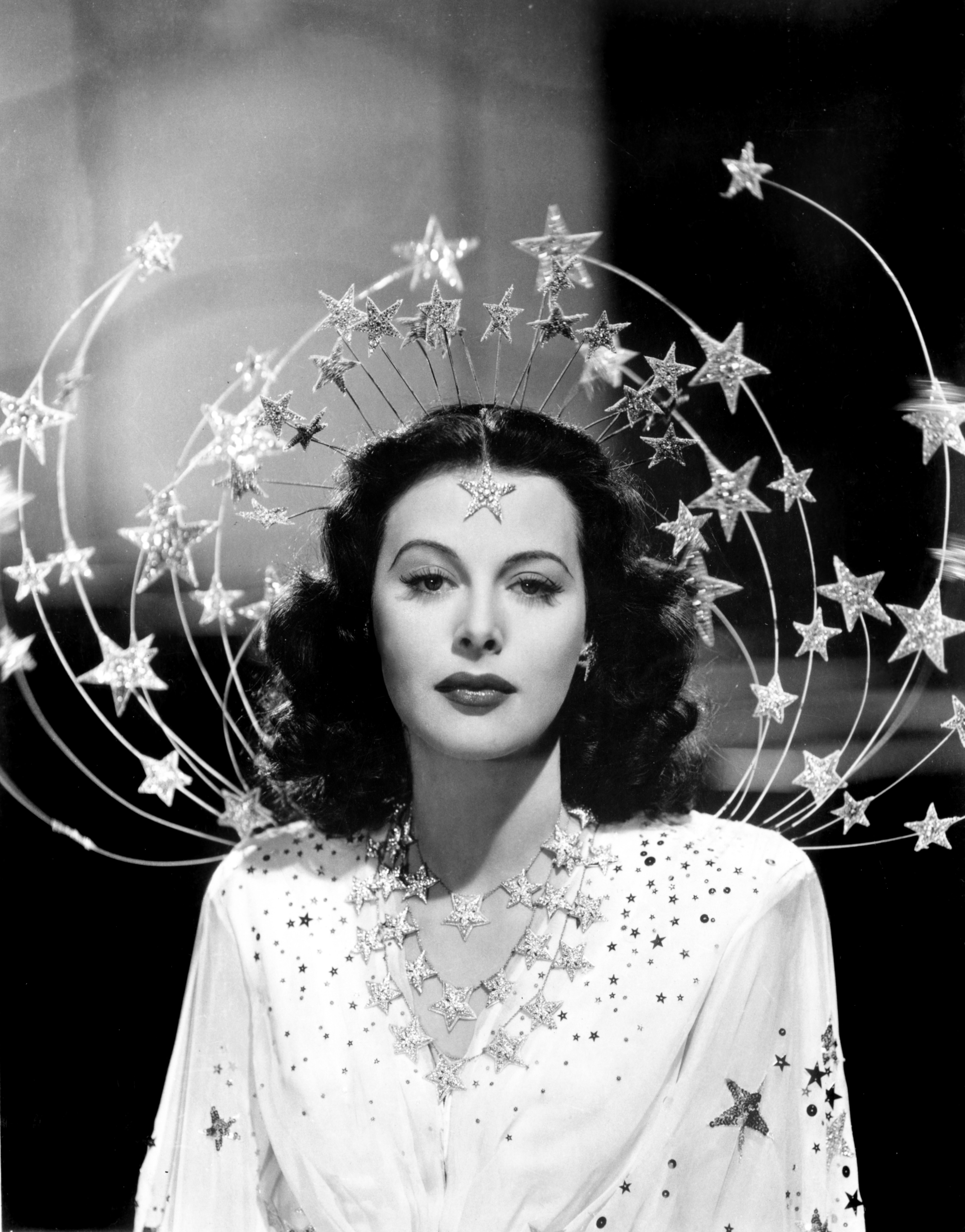 If they think of her at all, modern moviegoers most likely link the name Hedy Lamarr with a corny gag in Mel Brooks' western spoof Blazing Saddles involving Harvey Korman's irritable character, Hedley Lamarr. At her peak popularity in the studio golden age of the '40s and '50s, European import Lamarr, subject of writer-director Alexandra Dean's entertaining documentary Bombshell: The Hedy Lamarr Story, was widely considered the world's most beautiful movie star.
What very few people knew is that in addition to her screen notoriety, Lamarr, who came to Hollywood as a Jewish refugee from Vienna before WWII, was a world-class inventor. Instead of coming up with marginally useful doodads, the mechanically minded Lamarr — untrained in engineering but with a knack for industrial design — discovered a way to electronically scramble two-way radio broadcasts by a method later dubbed "frequency hopping." This would have enabled American and British ships to avoid detection by German U-boats, and sink them — if the US Navy hadn't, in effect, patted her on the head, told her to go back to MGM, and thrown this monumental breakthrough into a drawer.
Lamarr went on with her acting career, married and divorced five husbands, became an independent moviemaker, fell victim to methamphetamine addiction, and died in 2000 after belatedly getting public recognition for her engineering contributions. Filmmaker Dean is equally enchanted by the actress' glamour and her scientific intelligence, and we hear from such admirers as Brooks, critic Peter Bogdanovich, and the late TCM host Robert Osborne. They agree with Lamarr's own analysis of her frustrated ambitions — people could just never get past her physical beauty. But the kicker of this gratifying biopic is the revelation that if Lamarr hadn't unwittingly let her patent lapse, her "secret communication" formula — the basis of such wonders as WiFi, cellphones, GPS, Bluetooth, and military satellites — would today be worth an estimated $30 billion. What a bombshell.

Bombshell: The Hedy Lamarr Story
Directed by Alexandra Dean. Opens Friday.


[embed-1]