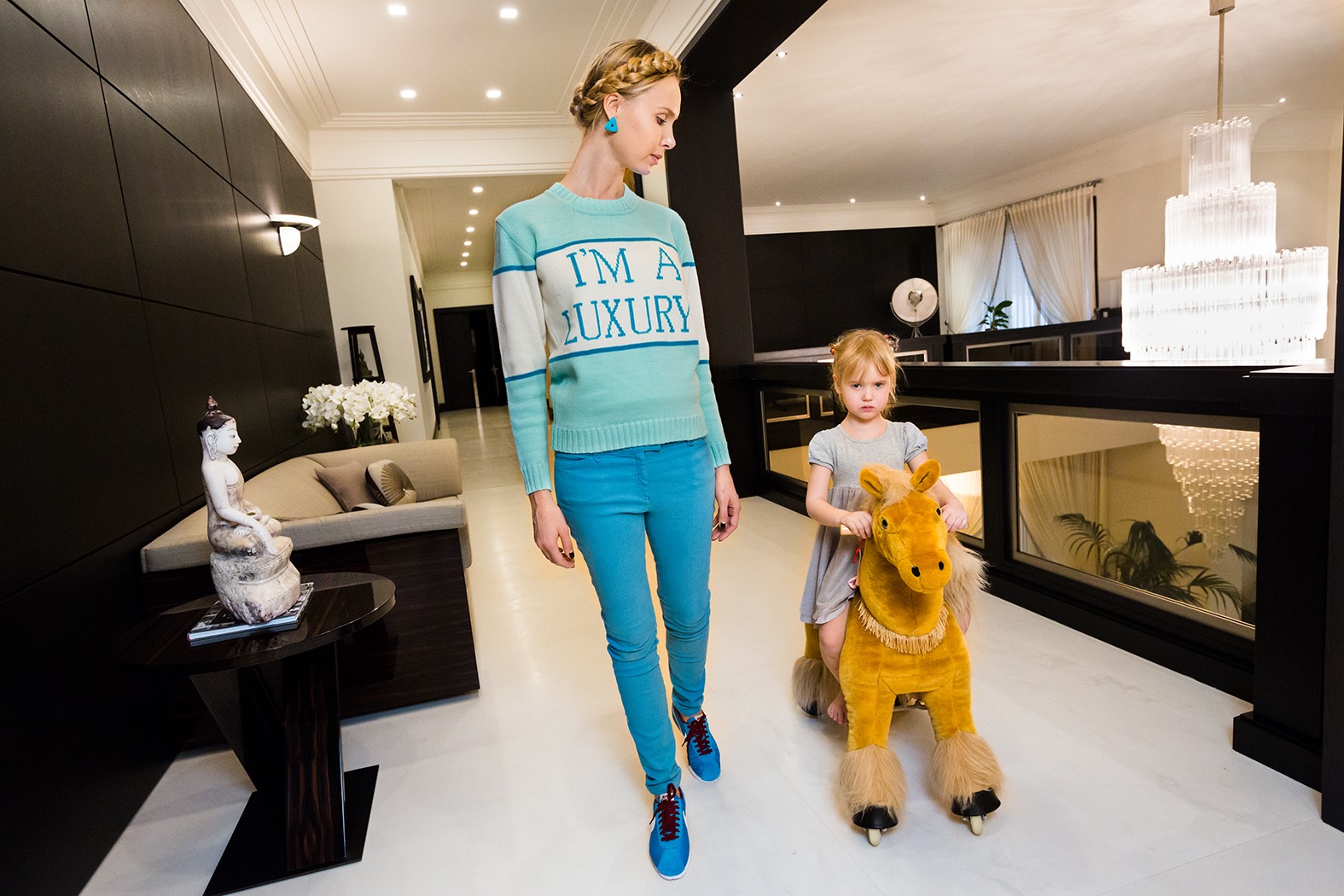 Back in January of 1979, the cover of New Times magazine announced: "Decadence: The People's Choice." As it happened, that was the final issue of that particular publication (no relation to the company that once owned the Express). But the idea has been part of the cultural conversation ever since, particularly when it comes to the meaning of the word "crass." In the words of literary curmudgeon H.L. Mencken, no one ever went broke underestimating the intelligence of the American public.
Between then and now, a small but significant segment of the population has gotten obscenely rich through various means, and they're driving the rest of us crazy. That's the urgent bulletin on the mind of filmmaker Lauren Greenfield's documentary Generation Wealth, less a diligent investigation of income inequality than a creepy carnival show of cackling freaks burning up money. If you really want to know why some people overseas hate and fear America, watch this movie.
To be fair, some of the rich folks held up for ridicule come from China and Russia as well as this country. But nothing quite registers like the sight of a hideously made-up little girl crowing about her desire for a room full of cash while her mother beams, or a Federalist Papers fan offering a justification for greed. Author-photographer-filmmaker Greenfield has made a career documenting the excesses of the nouveau riche. Her new doc doubles as a greatest-hits package, especially when it comes to the subjects of her 2012 film, The Queen of Versailles, who do their limited best to promote conspicuous consumption as a philosophy. Everybody has their reasons.
Is Greenfield gilding the lily? A lot of this has already been covered by Michael Moore. One of the saddest insights of the awkwardly titled Generation Wealth is the opinion of nightclub owner Lil Magic, who observes: "You gotta fake it till you make it." And so the poor go into debt for the bling-bling trappings they see all around them. That must be an unending source of merriment for certain people. The doc actually makes it to the 25-minute mark before showing a glimpse of Donald Trump's face — considering the cheapness of Greenfield's approach to sociology, that has to count as admirable restraint. Speaking of which, if you're tempted to buy a ticket to look at this cavalcade of easy grotesquery, restrain yourself. It's cheaper just to watch TV.