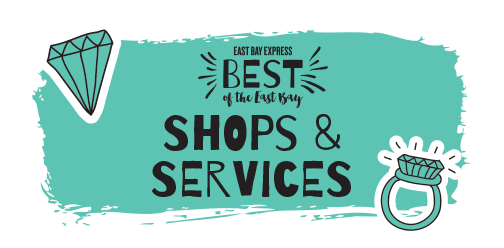 Best Place to Take Your Car For Some Love and Maintenance

Smog Car Care & Lube

My understanding of how a car functions is limited to knowing that it needs gas, that the tires must have correct air pressure, and that the oil should be changed. That's why I have a trustworthy mechanic, who will ensure that my car doesn't break down in the middle of I-880. Francisco and Abdul over at Smog Car Care & Lube on High Street are as knowledgeable and trustworthy as it gets. I take my car to them every two years when it needs a smog check, and every summer when it needs an AC recharge. Francisco will never try to up-sell any services, and if you have questions about a repair, he will gladly take the time to explain it. Best of all, their work gets done in a flash: Earlier this month, I took my car in for a smog and was in-and-out in less than 30 minutes.
3315 High St, Oakland
. (Azucena Rasilla)
Best Place To Get Your Eyebrows 'On Fleek'

IBrow & Beauty Bar

Gone are the days of the chola eyebrows, pencil thin with a horrendous arc shape. If you were part of that eyebrow club, you know how difficult it is to grow your eyebrows back enough to start getting them waxed or threaded. Even more difficult: The quest to find someone to trust with your fully grown eyebrows. Kalpana Karki opened her own shop inside the New Image Salon in Alameda on Webster Street. She is truly a master at her craft, and the way she threads eyebrows is magical — even for those terrified of it. When you go there for the first time, she will make sure to ask exactly the shape you want. She ends each threading session with a relaxing massage, and you will not leave her chair with your eyebrows looking like cherry tomatoes. She also has a loyalty card; after six visits, your seventh one is free.
1509 Webster St, Alameda
. (AR)
Best Venue for an Impeachment-Watching Party

Los Cantaros Restaurant & Taqueria

President Donald Trump — goddamn that is still hard to type — announced his candidacy by stoking fears of, among other things, Mexicans. Unsurprisingly, when white Republican people sent their man to the White House, white Republicans didn't send their best: There's an increasingly good chance impeachment hearings may begin before Trump gets a chance at a second term. And since the president is all about numbers, it will undoubtedly be one of the most-watched events of the 21st century. If you need to find us, we'll be at Los Cantaros Restaurant & Taqueria on Grand Avenue in Oakland, scarfing down carnitas and fish tacos between rounds of ice-cold bottled Pacifico and shots of mezcal. While the event will be one to remember, we'd rather forget the road leading up to it.
336 Grand Ave, Oakland
. (Brian Krans)
Best Place to Watch the End of the World

Merritt College

Perched high above the town in the Oakland hills, the parking lot in front of Merritt College is a great place to watch a sunset … or world-ending nuclear missiles descending on the Bay Area. Yeah, sure, that's a little dark. But since North Korea propaganda shows nukes leveling San Francisco, there's more than a snowball's chance in hell we'll be around to see the end. So, unless you're richer than a millionaire and have a bunker strong enough to survive the bomb, you might as well pull up a lawn chair and enjoy the view. While your options for catching the skyfall are plentiful, it's always nice to have a spot you can just pull up to, park, and embrace the apocalypse. But, if you change your mind at the last minute and want a place to hide, check out the rusted-out abandoned car in the creek at the adjacent Leona Canyon preserve. If Indiana Jones can survive a nuclear blast in a fridge, you might have a chance. (BK)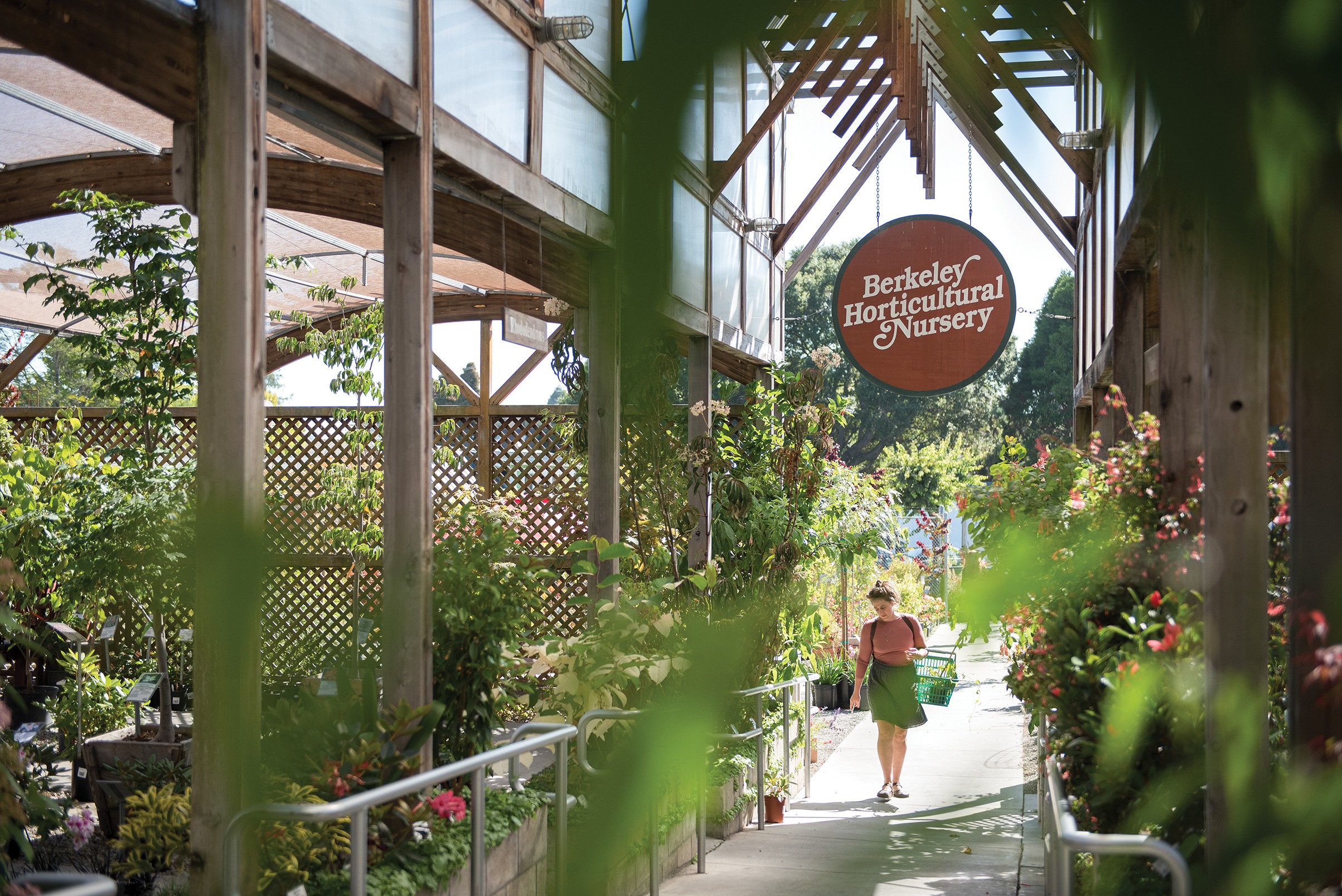 Best Place to Find Sharp Tools

Hida Tools and Hardware Co.

When Japanese carpenter Makoto Imai made his way to the Bay Area in 1978, other area carpenters began requesting the sort of tools he was using to build tea houses and temples. What distinguished the Japanese hand tools he was using from the ones common in America was strength and precision. In 1982, Imai-san's brother-in-law Osamu Hiroyama and author and owner of a then-closed Japanese tool store in Berkeley Kip Mesirow opened Hida Tool Co. in San Rafael. Just two years later, the store moved to its current location in Berkeley, stocking gardening, kitchen, and woodworking tools. Current owner Max Minamizaki estimates that more than half the store's business is from local customers who walk into the San Pablo Avenue store. Whether you're looking for a bamboo saw or an upgrade to your kitchen knives, Hida will likely have something precisely for your needs.
1333 San Pablo Ave, Berkeley, HidaTools.com
. (Ruth Gebreyesus)
Best Place to Pretend You Are Actually Gluten-Intolerant

Mariposa Baking Company

Going through life without the ability to digest gluten can quickly turn into a tragedy. No cupcakes? Cookies? Bagels?? It's terrifying to imagine. Luckily, Mariposa Bakery is there to make sure everyone can catch a bread fix that their body will accept. Offering a breakfast and lunch menu, a variety of cakes, pies, other staples, and loaves to take home, Mariposa has got your back — even if your diet isn't restricted. This bakery is the place all carb-celebrators can come together. You may never miss wheat again. (Insider tip: Their frozen, personal-sized pizza crusts are great for making flatbread sandwiches.)
5427 Telegraph Ave, Oakland, MariposaBaking.com
. (Gabrielle Canon)
Best Book Shop to Browse In Without Being Bugged

Books Inc

The East Bay has no shortage of bookstores. But — as book-lovers well know — it can still be hard to find a place to indulge in a long afternoon of browsing. There's just no rushing the hunt for the perfect title. For those who'd like to try out a chapter or two before they buy, Books Inc offers a slow-paced sanctuary away from the hustle and bustle of the high street. Considered the West's oldest independent bookstore, it offers a wide variety of fiction, poetry, nonfiction, and children's titles. Books can be ordered for pick-up in as little as two days, and staff can often find out-of-print titles, too. If you're spoiled for choice, most shelves are lined with insightful staff reviews for employee's favorites. And when you find that page-turner, feel free to find a spot on a bench, chair, step-stool — or the trusty floor. Staff are attentive, but they'll leave you to enjoy your newest find.
1491 Shattuck Ave, Berkeley; 1344 Park St, Alameda, BooksInc.net
. (Rosa Furneaux)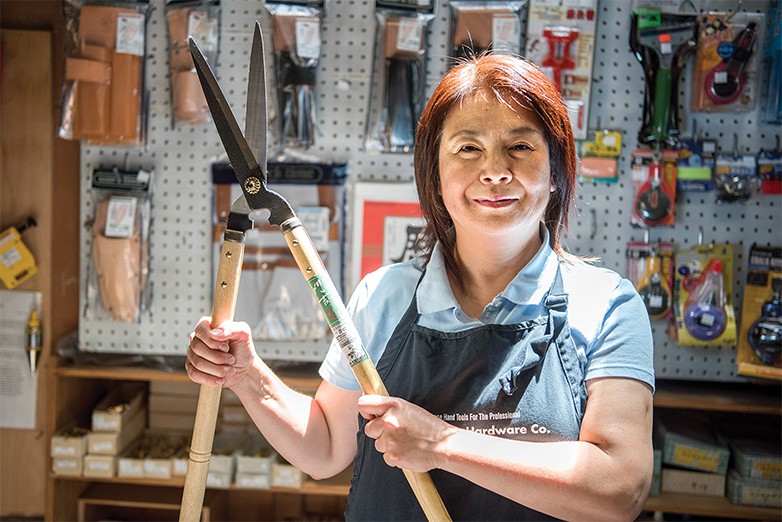 Best Place to Turn One Man's Trash Into Your Own Artistic Treasure

East Bay Depot For Creative Reuse

You may not know what you are looking for, but when you enter the glass doors on Telegraph Avenue in Temescal, you almost certainly will find it — that is, if you have a taste for the unique and an eye for reimagining the artistic importance of everyday items cast away by others. At the East Bay Depot for Creative Reuse, you can thumb through old printed photos of strangers, become inspired by empty juice boxes, or perhaps find a way to give new life to heaps of old worn-down crayons. From one-armed mannequins to spare camera parts, this registered nonprofit has it all and for a good cause. Founded by OUSD teachers in the 1970s, The Depot provides art supplies for money-strapped schools while cutting down on waste. Businesses, manufacturers, and community members donate things that were otherwise heading to the trash, and the knowledgeable staff at the Depot help educators learn how to best utilize it at low cost. According to their website, they keep more than 200 tons of art supplies out of the landfill every year. Best part is their inventory is always changing, so each time is guaranteed to be a new adventure and a new challenge to engage your creative side.
4695 Telegraph Ave, Oakland, CreativeReuse.org
. (GC)
Best Place to Meet a Favorite Author and Help Yourself to a Free Cookie

A Great Good Place for Books

Tucked into a narrow storefront in Montclair Village, A Great Good Place for Books is the definition of cozy. Floor-to-ceiling bookshelves line the walls, packed with everything from literary award-winners to genre fiction to your latest frothy beach read. On the rare occasion that a book's not in stock, the friendly staff will make sure it's delivered as soon as possible, and always has plentiful recommendations to hold you over until your order comes in. Toward the back, you'll find the store's unusually extensive children's and young-adult lit sections, where a plate of cookies is often out for young readers. A Great Good Place's snug space also lends itself to intimate author readings — held two or three times a week — at which you can chat with a beloved writer in a crowd of fifteen or twenty.
6120 La Salle Ave, Oakland, GGPBooks.com
. (Laurel Hennen Vigil)
Best Place to Curl Up With a Good Book and a Cat

Pegasus Books Downtown

There are so many independent bookstores in the East Bay that it would be impossible to choose just one favorite. However, at Pegasus Books in downtown Berkeley, you'll find more than just a good read: The owners let their pets wander the store. Most of the time, their cats are curled up in a patch of sunshine on the couches near the windows, while their dog, Ginger, likes to forage for food. Make sure to save some pats for Parit, a reliably soft, fat cat who won't move for anyone. They offer books, magazines, CDs, and stationery. On top of all this, carts of books just outside the entrance to the store are heavily discounted. So, unless you have a severe pet allergy or a hatred of animals — in which case, no bookstore on Earth can save your bitter soul — Pegasus is the place to peruse.
2349 Shattuck Ave, Berkeley, PegasusBookstore.com
. (Ashley Wong)
Best Skate Park Advocate

Keith 'K-Dub' Williams

While action sports like skateboarding are now mainstream, skate parks are becoming staples in urban park planning across the globe. While cities like Oakland are currently lacking on parks open to kids who want to shred, there's one person at the center of the push for more skate parks in the Bay Area. He goes by K-Dub. Former Oakland High School art teacher turned skate-park advocate Keith "K-Dub" Williams started by throwing skateboard contests in parking lots, known as the Hood Games. He was able to secure a site from the city, and funding from Levi's to open Town Park in West Oakland in 2008, which is now arguably the best skate park in the East Bay. But he's far from done. His team's latest creation — a dumpster turned skateable parklet named the "Thrash Can" — began making the rounds recently. Then, there's the rebuilt mini-ramp in Montclair. So, if you want a skate park in your neighborhood, the first call you make should be to K-Dub. (BK)
Best Place to Borrow a Dowling Jig or a Chainsaw

Tool Lending Library

Located at the Telegraph Avenue branch of Oakland's public library, the epic practicality of this place pairs well with its democratic approach to building stuff and making things. Instead of books, the main draw of the tool library is its selection of more than 5,000 machines, apparatuses, and hand tools that will help you get your jobs done — although there are also how-to books and videos to learn from. The tool library is now seventeen-years-old and strong. You have to be an Oakland, Emeryville, or Piedmont resident to borrow, and there's a few other simple rules, such as no more than three power tools at a time can be checked out. Also, make sure you understand how to safely operate or use whatever cutting, smashing, or twisting device you elect to borrow. And have fun with your projects!
5205 Telegraph Ave, Oakland, OaklandLibrary.org
. (Darwin BondGraham)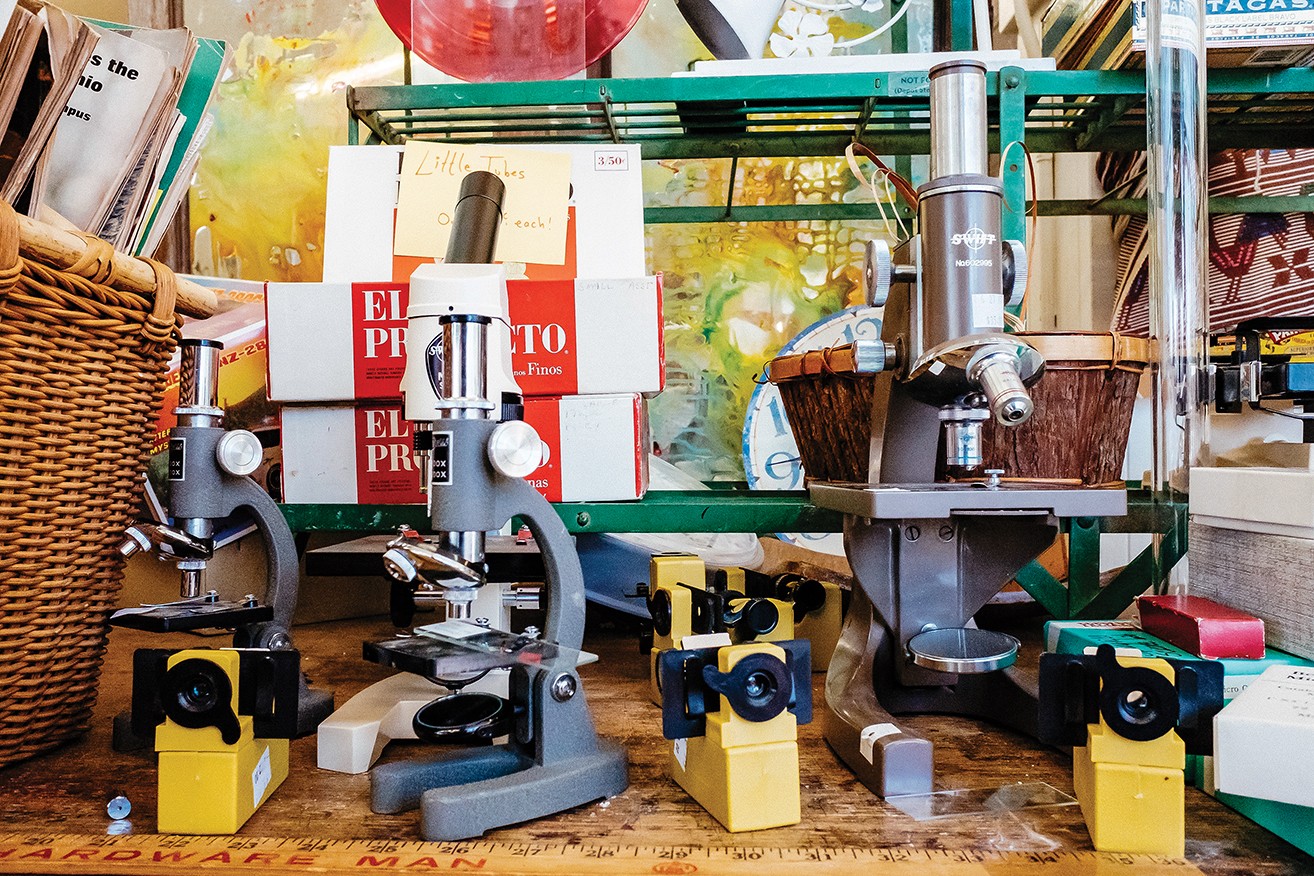 Best Place for Learning How to Grow Designer Succulents

Cactus Jungle Nursery and Garden

If your green thumb is nonexistent, but you still want to try your hand at growing beautiful plants, there is hope. In this lush nursery of both cacti and succulents, you'll find low-maintenance plants of every color, height, and even texture — from the furry to the prickly. Glass terrariums dangle from the inside of the nursery's shop, along with a collection of garden soaps and sparkling amethyst clusters, which can be placed outside or in one's home. For the beginner botanist, terrarium-making classes are held monthly, where you'll learn to craft a DIY miniature plant environment out of sand, succulents, and animal sculptures. There are numerous terrariums to choose from, including those made of both hand-blown and recycled glass. And the finished product can be easily used as a creative birthday gift for a friend or family member. Cactus Jungle also offers garden design and installation services, if you've been thinking about turning that shoddy front yard into something more similar to vibrant, tropical rainforest. Chances are, you can discover some type of plant suitable for your home here, whether or not you have the gardening experience to go with it.
1509 Fourth St, Berkeley, CactusJungle.com
. (Cassandra Vogel)
Best Place to Think About Both Nothing and Everything at Once While Sitting on a Fancy Seat Cushion

Berkeley Shambhala

Let's face it: Achieving everlasting enlightenment is probably not going to happen for you any time soon, or at least during this reincarnation cycle. But attending weekly meditation classes can certainly help you to become more centered and alert in your day-to-day life. At Berkeley Shambhala, meditation instruction is available to anyone free of charge, although $5-10 donations are accepted. Classes are held for both the new and old, drawing local college students, more experienced meditators, as well as families with children. Open houses are held Wednesdays at 7 p.m. and Sundays at 10 a.m. Members can either choose to participate in meditation instruction or silent sitting and walking meditation, after which a group discussion and refreshments are provided. For those curious about the teachings behind the center, Shambhala Buddhism is a study which involves accepting the possibility of enlightenment in one's everyday life. Simply, it's the idea that it's never too late to become a little more self aware.
2288 Fulton St, No. 202, Berkeley, Berkeley.Shambhala.org
. (CV)
Best Place to Find Clothes Like Your Parents Wore When They Were Cool

Gypsy Road Studio

Do you remember sneaking into your mom's closet when you were little to try on funky bell-bottom pants and wrap yourself in swathes of fabric? Gypsy Rose Studio is a similar treasure trove of vintage wear that offers those rare pieces you find once in a blue moon — including jewelry, clothing, art, and furniture, as well as vintage vinyl and rock posters. It's easy to stumble upon surprisingly charming and eclectic items while shopping, such as an antique statue from Nepal or a French Art Nouveau Art Deco Vintage Necklace. Gypsy Rose Studio also accepts items for consignment, if you're looking to sell off some old pieces of furniture. This mixed collection of clothing and furniture ware can never possibly be confined into a single decade or genre, making the shop all the more unique.
4125 Piedmont Ave, Oakland, GypsyRoadStudio.com
. (CV)
Best Place to Buy a Unique Pet

East Bay Vivarium

The East Bay Vivarium is a unique place to kill thirty minutes, and an excellent spot to purchase conversation-starting (or ending) pets. Near the entrance mural on Fifth Street in Berkeley, there are large tanks filled with swimming and sun-bathing turtles. Inside, the store is divided into long aisles lined with tall stacks of tanks, arranged so that you always have to have your back to some of the inhabitants. Each tank contains sand or soil, branches and ornaments, and some kind of critter. It can take a minute to zero in on the camouflaged animals, often leaving you with the off-putting feeling of being watched by an invisible creature. And sometimes you can hear animals tapping on glass, and tanks shifting as bodies slither from one side to another. You might find a Pastel Colombian Boa, Burmese Python, Rio Fuerte Beaded Lizard, the African Spurred Tortoise, or several varieties of tarantula that this reporter did not stick around long enough to learn the names of. Reptile, amphibian, and arachnid enthusiasts can also purchase staples of habitats and accessories, such as fake logs, rocks, or decorative faux skulls that snakes can slither through, á la that classic moment from
Raiders of the Lost Ark
.
1827 Fifth St, Berkeley, EastBayVivarium.com
. (Annika Merrilees)
Best Spot to Get Inspired

Urban Ore in Berkeley

This large warehouse space in Berkeley is not only a great place to find salvaged furniture, old office cabinets, glass windows, and doors, but it is also an excellent spot to get inspired. In 2002, Urban Ore moved to Murray Street, and has since been home for artists and others as a place to find new materials. Inside the three-acre property are clothes, troves of records, tables, books, 1990s ski sets, and everything to get a brain thinking creatively. Urban Ore receives up to 400 loads of eclectic stuff every day, meaning their stock is constantly changing, so there's always something new to find. They are committed to creating a sustainable world, full of artists and individuals who repurpose and reuse, which is why Urban Ore sends less to the landfill each year. Sort of like an adult version of a treasure trove, it's the best spot to spend an afternoon getting lost, look for enlightenment, or find a vintage cabinet for your bedroom.
900 Murray St, Berkeley, UrbanOre.com
. (Siya Bahal)
Best Vintage Clothing Against Human Trafficking

Regina's Door

Any fashionista walking down 17th Street will immediately be drawn in by the lovely dresses on display at Regina's Door. The merchandise is a well-curated inventory of timeless vintage pieces in mint condition, featuring designer items and clothing from the Victorian era through the 1980s. But what makes Regina's Door different from every other vintage boutique is the activism against human trafficking. Owner Regina Evans uses her space not only to sell vintage wares, but also to talk to her customers about the very real issue of human trafficking and as a place to host events raising awareness. In May, Regina's Door put on Our Sacred Walk, a visually stunning, red-themed event that brought awareness to missing Black women. Who said looking good and fighting for a better world had to be mutually exclusive? Regina's Door is turning the world of fashion into a platform to address the sexism and racism that effect women every day.
352 17th St, Oakland, ReginasDoor.com
. (Pilar Reyes)
Best Creaky-Floored Book Store

Walden Pond Books

There's something comforting about walking softly through the narrow aisles of a used bookstore, trying in vain to keep the wooden planks of the floors from crying out as you move to examine the next shelf. Walden Pond's huge and unique selection can keep you wandering for hours, including an extensive vintage collection of mysteries, romance, comics, and even revolutionary pamphlets. Of course, there are also plenty of new books. The store's owners and knowledgeable staff try to always keep new and used copies of books by local authors in stock; check out their volumes on local history or their regular author events. The store has attracted some four-legged book lovers, as well. Most recently Diego, a tiny but at-times ferocious pup, is often found roaming the aisles during the night shifts while his owner, Jay, is on duty.
3316 Grand Ave, Oakland, WaldenPondBooks.com
. (Scott Morris)