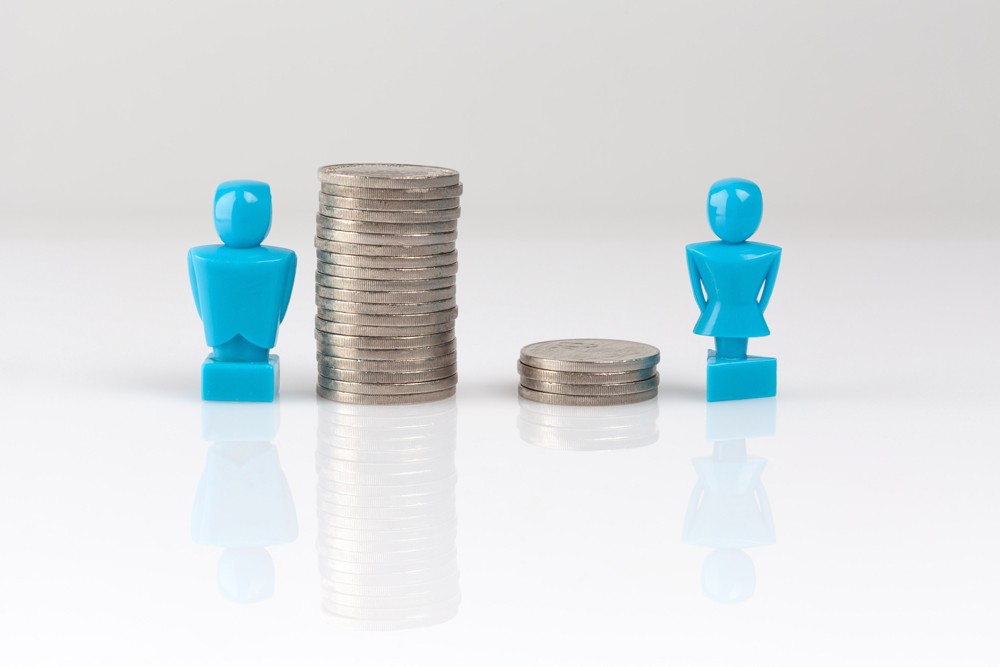 In a city where women earn only 71 cents for every dollar earned by men, Berkeley hopes to close the gender wage gap with the creation of a new ordinance designed to end pay discrimination.
Next week, city council will consider banning employers from asking applicants about current or past salaries, or using previous earnings when determining what pay to offer someone in their new job.
If the ordinance is drafted and approved, Berkeley would follow New York City and Massachusetts, among others, in passing legislation to improve pay equity. In April, San Francisco Supervisor Mark Farrell introduced an ordinance to bar employers across the Bay from asking about salary history.
"It's an idea that's time has come," said Councilmember Sophie Hahn, who drafted the proposal along with Councilmembers Ben Bartlett and Cheryl Davila. "This clearly is workable."
Proving her point, Hahn learned after announcing her plan that Bartlett also had been working on his own pay-equity proposal for the city.
Berkeley's wage gap is wider than the national average; nationally, women earn 80 cents to every dollar earned by men, leaving Berkeley women nine cents short of average.
Proponents argue that relying on an applicant's previous salary to set their employment rates can perpetuate pay discrimination. Women that start at a lower salary than male counterparts often continue to earn less even as they are promoted.
Removing prior-salary disclosures from the job-application process is intended to break this cycle of discrimination.
California has some of the nation's most stringent pay-parity laws. In October 2015, Gov. Jerry Brown strengthened the Equal Pay Act by broadening existing laws and requiring employers to pay women the same for "substantially similar" work (rather than the previous comparison of "equal" work.)
The act also made it more difficult for employers to justify unequal pay between men and women, and added new anti-retaliation protections for workers that assist employees who bring claims under the act.
However, U.S. Census Bureau data shows women are still consistently paid less than men in almost all occupations across the state. Occupations with the widest gap include real estate agents, accountants, agricultural workers and janitors. Women working as nurses, college professors, and high school and elementary teachers are more likely to be paid the same as their male colleagues. In 2016, the National Partnership for Women and Families estimated California women employed full-time lost a combined total of more than $39 billion.
Pay discrimination is especially acute for women of color. Among California's women who hold full-time, year-round jobs, African-American women are paid 63 cents, Latinas are paid 43 cents, and Asian women are paid 72 cents for every dollar paid to white men, according to the National Partnership for Women and Families.
Hahn said it was the right moment for the city to take action on pay equity. "Berkeley should be stepping forward," she said. "I would say if anything, we're a little late."