COUNTDOWN TO LEGALIZATION, DAY 89
Time for some legalization lawsuit tit-for-tat, folks.
Supporters of cannabis prohibition sued the California Secretary of State on August 4, alleging voters could be misled about legalization initiative Proposition 64.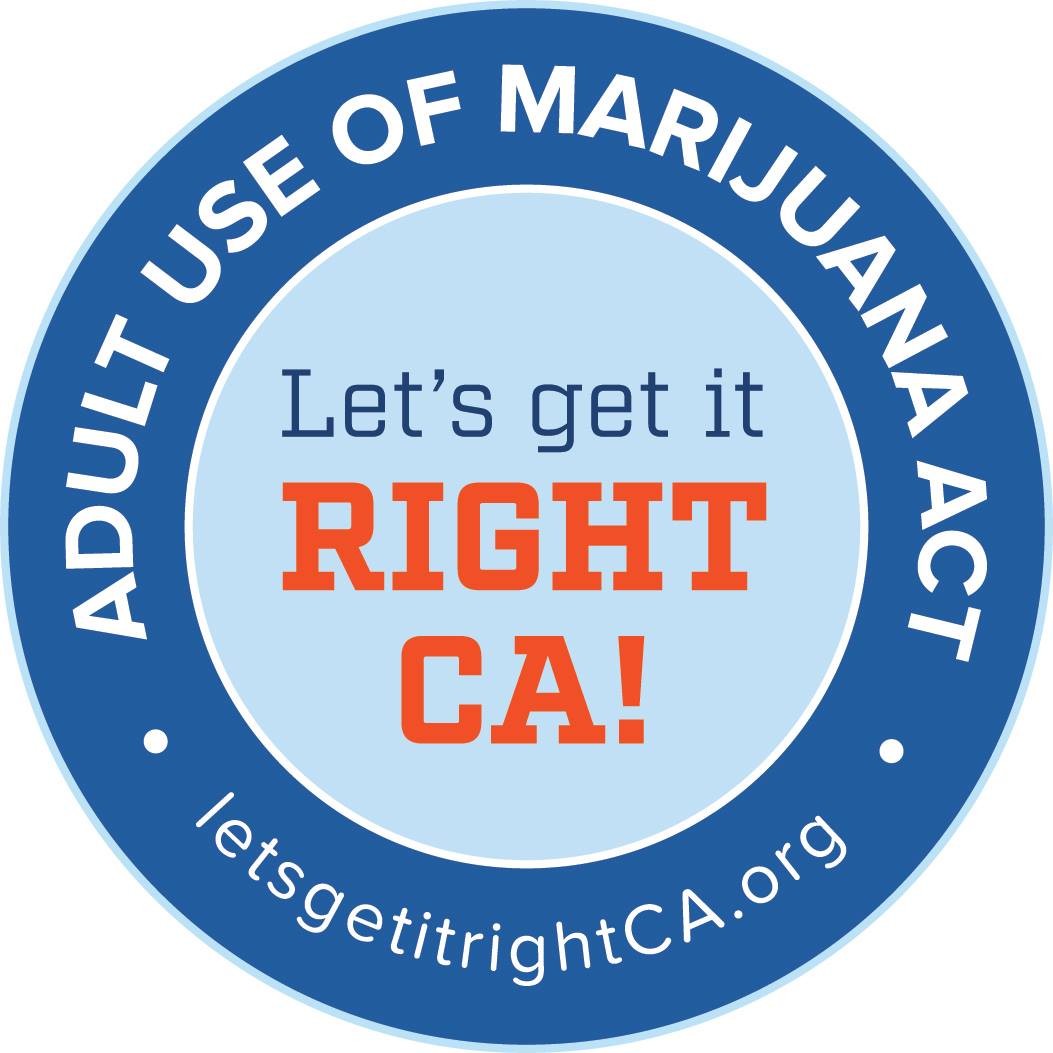 No on 64 alleges that Yes on Prop. 64's ballot arguments are false and misleading for two reasons: 1) TV advertising; and 2) pot delivery services.
When voters get their sample ballots, Prop. 64's arguments in favor state that: "Nothing in 64 makes it legal to show marijuana ads on TV. Federal law prohibits it!"
The Prop. 64 arguments also state that: "Sale of nonmedical marijuana will be legal only at highly-regulated, licensed marijuana businesses, and only adults 21+ will be permitted to enter."
But opponents of the measure — which allows adults 21 and over to carry one ounce in public and grow six plant at home — are saying those statements are false.
"The first statement is false and misleading because the initiative specifically contemplates TV advertising.  In fact, although Prop 64 includes an exhaustive list of advertising prohibitions – it does NOT include television broadcast.  In addition, the measure even spells out exactly how the television piece would work:

'Any advertising or marketing placed in broadcast, cable, radio, print and digital communications shall only be displayed where at least 71. 6 percent of the audience is reasonably expected to be 21 years of age or older, as determined by reliable, up-to-date audience composition data.'
No on 64 says the second statement about where legal sales can occur is false and misleading because "Proposition 64 does much more than allow sale of marijuana in brick and mortar retail stores.  Proposition 64 also authorizes sale by delivery service."
But on its face, both of No on 64's lawsuit claims seem to lack merit.
Regarding the first claim, Prop 64 cannot make it legal to show pot ads radio or TV, which are federally controlled. If the feds suddenly legalize pot, Prop 64 actually protects consumers by saying where the ads could run.
The second disputed claim is factually accurate: "sale of non-medical marijuana will be legal only at highly-regulated, licensed marijuana businesses". It in no way implies those businesses are only brick-and-mortar, in an era where Americans get literally everything delivered.
Here is the link to the
No on Prop. 64 lawsuit
.
Earlier last week, Yes on 64 started the legal challenges by filing suit
alleging No on 64 was making false and misleading arguments on the ballot
.  That lawsuit has much more merit. Led by Sen. Diane Feinstein, the No on Prop. 64 ballot arguments state that the law will expose children "to ads promoting marijuana gummy candy and brownies."
In reality, Prop. 64 prohibits pot products "designed to be appealing to children or easily confused with commercially sold candy or foods," the law states Prop. 64 has four explicit separate child protection provisions.
"[I]t is provably false to suggest children will in any way be exposed to advertisements promoting marijuana gummy candy or brownies," Prop. 64 states.
No on 64's lawsuit goes to a hearing on Friday at 11 a.m. in Superior Court in Sacramento County.