This is starting to sound familiar.
Medical marijuana advocates are calling for the last-minute death of Senate Bill 1193 — which was supposed to be a compromise between patients and police, until police successfully deleted the patients' part at the last minute.
SB 1193 would have reduced the amount of pot that cops confiscate during a dispensary investigation, and also mandated that police give back or compensate collectives for weed deemed unlawfully seized.
Lawful California collectives and cooperatives are routinely raided and prosecuted by local authorities who seize property, marijuana, and products. When defense attorneys get the cases thrown out, collectives get back from the police dead plants, moldy edibles, and no compensation.
The State Sheriffs Association and the Police Chiefs Association oppose fair compensation, "based on concerns that codification and/or expansion of claim eligibility could require potentially costly local indemnification," an Assembly analysis stated.
So police groups got the fair compensation part of the
bill
 deleted as it exited Assembly Appropriations.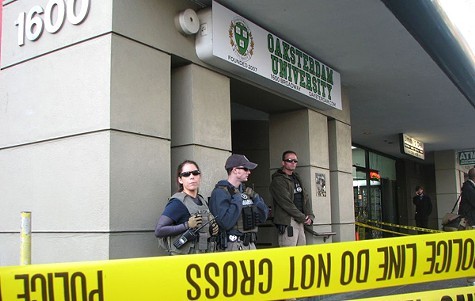 Patients now have to kill SB 1193 on the Assembly floor, writes advocacy group Americans for Safe Access.
"Law enforcement should not confiscate legal medical cannabis and plants. If they do, they should have to give it back. And if they damaged or destroyed it, they should have to pay for it," ASA wrote to its members.
The group is asking folks to contact the bill's sponsor,
Santa Rosa democrat Noreen Evans
and send emails to their
Assembly Members
.
About 80 percent of Californians support medical marijuana and 54 percent support its legalization for adults 21 years of  age and older.