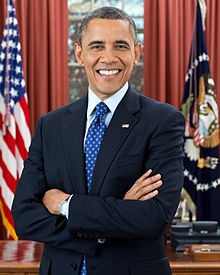 Stories you shouldn't miss:
1. The popularity of Obamacare
is surging in California
with 56 percent of residents now reporting that they support and are satisfied with the Affordable Care Act, the
Chron
reports, citing a new Field Poll. In addition, 60 percent of Californians reported that they were happy with how the state rolled out the program. About 3.4 million state residents signed up for coverage under Obamacare.
[jump]
2. A massive solar farm operated by Oakland-based BrightSource Energy
is incinerating thousands of birds
, the AP reports (via the
Mercury News
$). The solar installation uses giant mirrors that reflect the sun, and the concentrated sun energy is igniting and killing birds that fly over the farm in the Mojave Desert. The mass die-offs have prompted federal wildlife officials to urge the state to not approve an expansion of the BrightSource facility.
3. Numerous people who attended the San Francisco 49ers first home game at the team's new stadium in Santa Clara
are complaining about the intense heat
at the facility on Sunday, the
Mercury News
$ reports. The stadium's giant glass-walled suites reflect sunlight onto sections of the stands, making the heat problems worse. One fan died on Sunday, and the unbearable heat may have been the cause.
4. Many police agencies in the Bay Area collect information on racial profiling,
but fail to analyze it
or make the data available to the public, the Chron reports. The exception is the Oakland Police Department, which collects the data and makes it public because of a federal court order.
5. And a federal grand jury indicted several officials at a closed slaughterhouse in Petaluma on charges that they sold diseased meat
after cutting off the heads of cows with eye cancer
so as to escape detection by health inspectors, the
Chron
reports.
$ = news stories that may require payment to read.