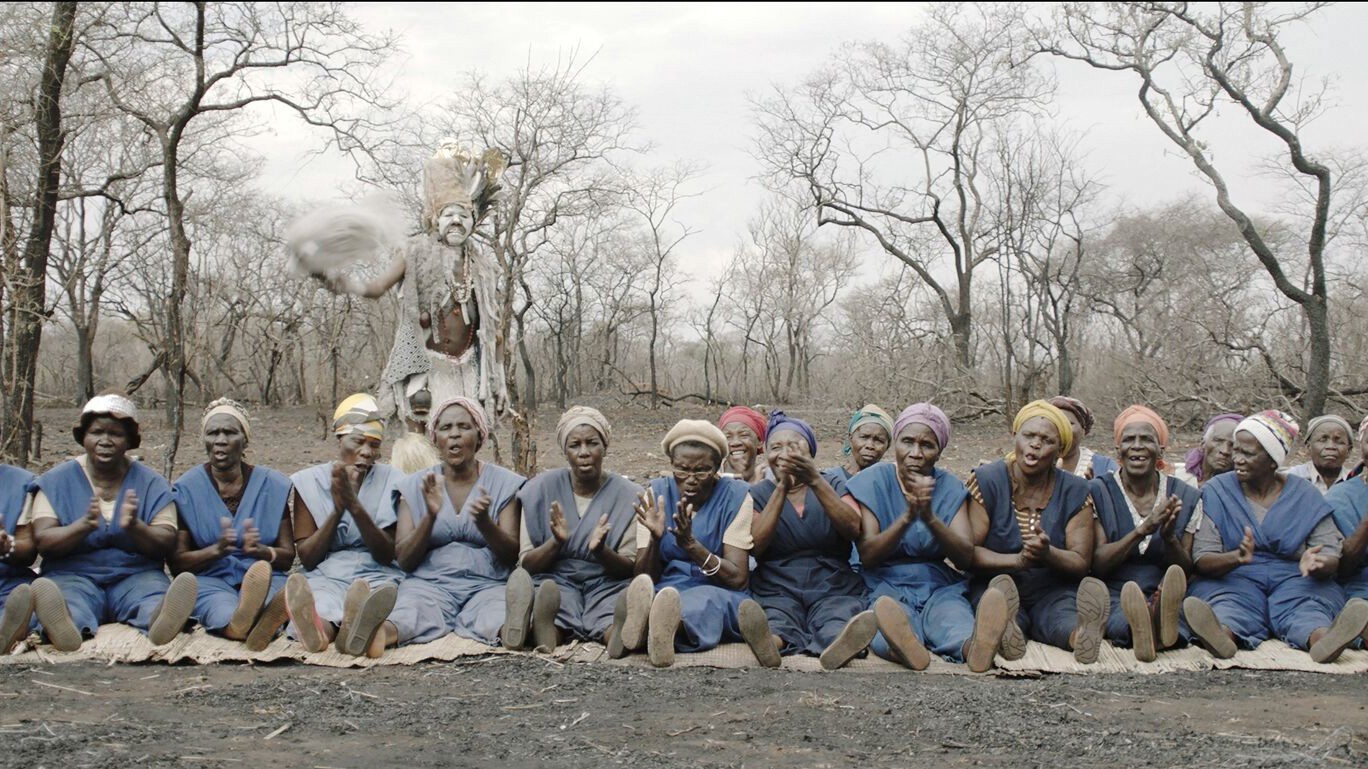 At age 61, SFFILM's San Francisco International Film Festival is staying fit, hitting the gym, and trying a few new moves. Some things remain more or less the same — it still shows films from around the world in multiple venues — but in common with any other big-league arts organization, there's an awareness that to follow the old patterns too faithfully is the road to extinction. Hence, in addition to 183 films from 45 countries presented in 11 venues, there are interactive sessions, live events including music shows, and a Creativity Summit on the subject of, yes, the intersection of film and technology. Plus, the occasional in-person appearance, such as actor Charlize Theron at the Castro Theatre on Apr. 8.
But the business of a film festival is to show films, something the oldest continuously-running film fest in the Western Hemisphere has gotten down to a fine art. Here, then, are a few quick notes, a mini shopping list for this year's festival, with the emphasis on programs happening in the East Bay:
I Am Not a Witch, the debut feature of Zambia-to-UK writer-director Rungano Nyoni, is as intriguing and unclassifiable as we could ever hope for — a village picture that's part fable, part allegory, and 100 percent original. In it, an eight-year-old girl from the Zambian countryside (non-actor Margaret Mulubwa) is denounced as a witch; maybe it's her reticence or her unchanging facial expression. What happens next is a deliberately magic-realistic window into a country and region fairly unknown to even avid film festival audiences, told from the perspective of a native (Nyoni) and featuring an unforgettable cast of characters, including a manipulative local politico, a hip-hop performer named Brisky, and a group of women tethered, literally, by long white ribbons to a life of servitude. And yet Nyoni's amazing story is neither a grim horror item nor a documentary. You'll have to see it to believe it. It screens Apr. 14 at the UC Berkeley Art Museum and Pacific Film Archive.
In the sunny south of France, a teacher/novelist (Marina Foïs) runs a creative writing workshop for a multicultural group of young people from the city of La Ciotat, a depressed former ship-building center. The kids are mostly eager to test their communication skills, but in filmmaker Laurent Cantet's involving, socially conscious drama The Workshop, a loner named Antoine (Matthieu Lucci), the most talented student in class, hangs back from the challenge. The teacher is determined to find out why. Filmmaker Cantet (The Class) specializes in detailed portraits of stressful contemporary life. This one is worth going out of your way for. Catch it Apr. 7 at BAMPFA.
For film-festival-style shock value with a made-in-China tilt, it's hard to beat writer-director Vivian Qu's Angels Wear White. The central Chinese coastal city of Binhai is the setting for the tale of two pre-teen girls who check into a seaside resort motel in the company of a middle-aged male political boss. The big shot spends the night in the underage girls' room, and a hushed-up sex scandal develops, complicated by one fact — our protagonist Mia (Vicky Chen), a 15-year-old girl from the provinces working at the motel, spies the offending man entering the girls' room on the motel's security camera, and captures a screen shot of the incriminating moment on her mobile phone. She keeps the video secret at first, but the pressure escalates. Filmmaker Qu (Trap Street) has her finger on the pulse of modern China and its built-in injustices, and actor Chen turns in a vivid performance as the complicated, ambivalent Mia. May be disturbing for some, but this well-paced shocker — a contemporary melodrama, replete with several varieties of sin — is recommended. It plays Apr. 5 at BAMPFA.
"Ignore. Ignore. Delete." In The Cleaners, Hans Block and Moritz Riesewieck's absorbing documentary on contract workers who "moderate" social media content for clients like Facebook from an office in the Philippines, the story of their emotionally and morally exhausting job is only the beginning of the discussion. Before the filmmakers and their subjects are finished, we get to the heart of such red-hot topics as social networks, censorship, and the internet itself. Buckle your seatbelts when you sit down at BAMPFA for this one, Apr. 14.
Here's a can't-miss for fans of Oakland rap artist Boots Riley: the Apr. 12 screening of Riley's debut feature Sorry to Bother You, a hella local satire involving an ambitious telemarketer (played by Lakeith Stanfield) trying to make a name for himself in showbiz, with tunes by The Coup and Tune-Yards. At the Grand Lake Theatre Apr. 12.
Also too good to pass up: Garry Winogrand: All Things Are Photographable, a striking documentary profile of one of the strongest practitioners of urban street photography, directed by Sasha Waters Freyer, Apr. 15; Godard Mon Amour, director Michel Hazanavicius' cool, dramatized portrait of iconic French auteur Jean-Luc Godard (Louis Garrel), as told by Godard's one-time wife, Anne Wiazemsky, Apr. 15; and, from Japanese master Koreeda Hirokazu, The Third Murder, a chambered nautilus of a murder mystery, starring Fukuyama Masaharu and Yakusho Kôji, Apr. 6. All the above films are at BAMPFA.
This is only a smattering of the delights available at SFFILM's annual bash, Apr. 4-17. For up-to-date info on screenings, personal appearances, and the like, visit: SFFILM.org