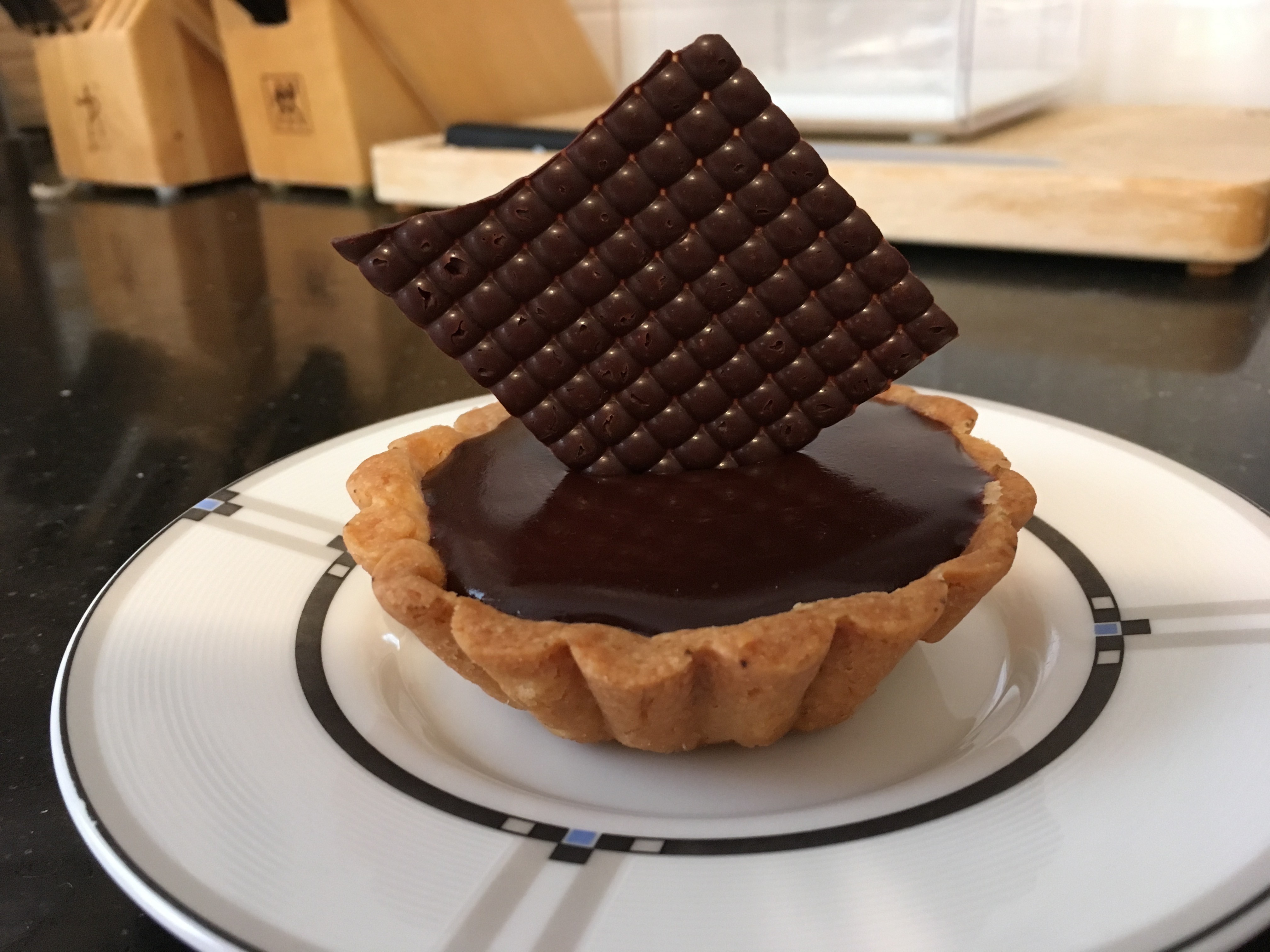 For Lori Hawkins, owner of San Leandro's forthcoming French pastry shop, Atelier Colibri, baking is her third career. She worked for 18 years as a metallurgical engineer, and then went on to work as a bond trader for three years. But Hawkins is no stranger to working with food.
"I basically grew up in the back of a Chinese restaurant," Hawkins said.
Growing up, her immigrant parents owned a restaurant, where she helped out after school. "I watched the chefs there cook, and I watched my mother cook, I watched my father cook. And as years went by, I learned to cook, and I loved to cook," she recalled.
Then she got her first introduction to Western pastry during a junior high school home economics class. "Ever since then, I had a real interest in baking," she said.
But she only recently decided to pursue baking as a career. "[In an] immigrant family, we were supposed to enter into certain professions. Medicine, engineering. …And that's what I did. I was not rebellious and did what my family expected me to do."
Then she joined the Culinary Arts and Hospitality Studies program at the City College of San Francisco, where she learned to cook, bake, and manage the finances of a food business. She had become enamored with French pastries during her travels to Europe with her husband, and at City College, she learned how to make them. The experience she gained there gave her the courage to move forward with opening her own bakery.
"Two years ago, it occurred to me that I could finally do what I wanted to do at my age, rather than what I should be doing," Hawkins said. "Finally, I was 59 and I decided, 'Well, if I don't do this now, it's going to be never.' And so I made the leap."
Hawkins said Atelier Colibri means "hummingbird workshop" in French, named after the numerous hummingbirds she's seen in San Leandro since moving there three years ago. She describes the bakery as a classic French pastry shop. She'll sell traditional French pastries including well-known favorites like croissants, tarts, and macarons (though the macarons will come in some non-traditional flavors like green tea and black sesame). There'll also be some more uncommon French pastries, like choux au craquelin (cream puffs with a crunchy, cracked top) and religieuse (two stacked choux buns stuffed with pastry cream and topped with ganache and buttercream).
She also plans to serve one completely non-traditional menu item: cruffins. For the uninitiated, a cruffin consists of croissant dough baked in a muffin tin, then filled with your choice of buttercream, jam, pastry cream, or fruit. "Everyone's going crazy over cruffins now," Hawkins said.
Hawkins is particular about the ingredients she uses. She prefers organic when possible and will use cage-free eggs. She's even making a line of vegan pastries using Miyoko's vegan butter. "I'm not vegan myself, but I made a batch of croissants with it, and I actually like it better," Hawkins remarked.
Hawkins had planned on serving seasonal items this year, like bûche de Noël and peppermint macarons, but unfortunately, the bakery's opening was delayed. In fact, the bakery has been a work in progress for nearly a year since she signed the lease last January.
Hawkins cited lengthy city and county permitting processes and a backlog of applications as the reason for the delay.
Hawkins expects that Atelier Colibri, located at 138 Pelton Center Way in San Leandro, will open Jan. 5.
Correction: The original version of this story stated that Atelier Colibri was expected to open on Jan. 2, but it is now slated to open on Jan. 5.