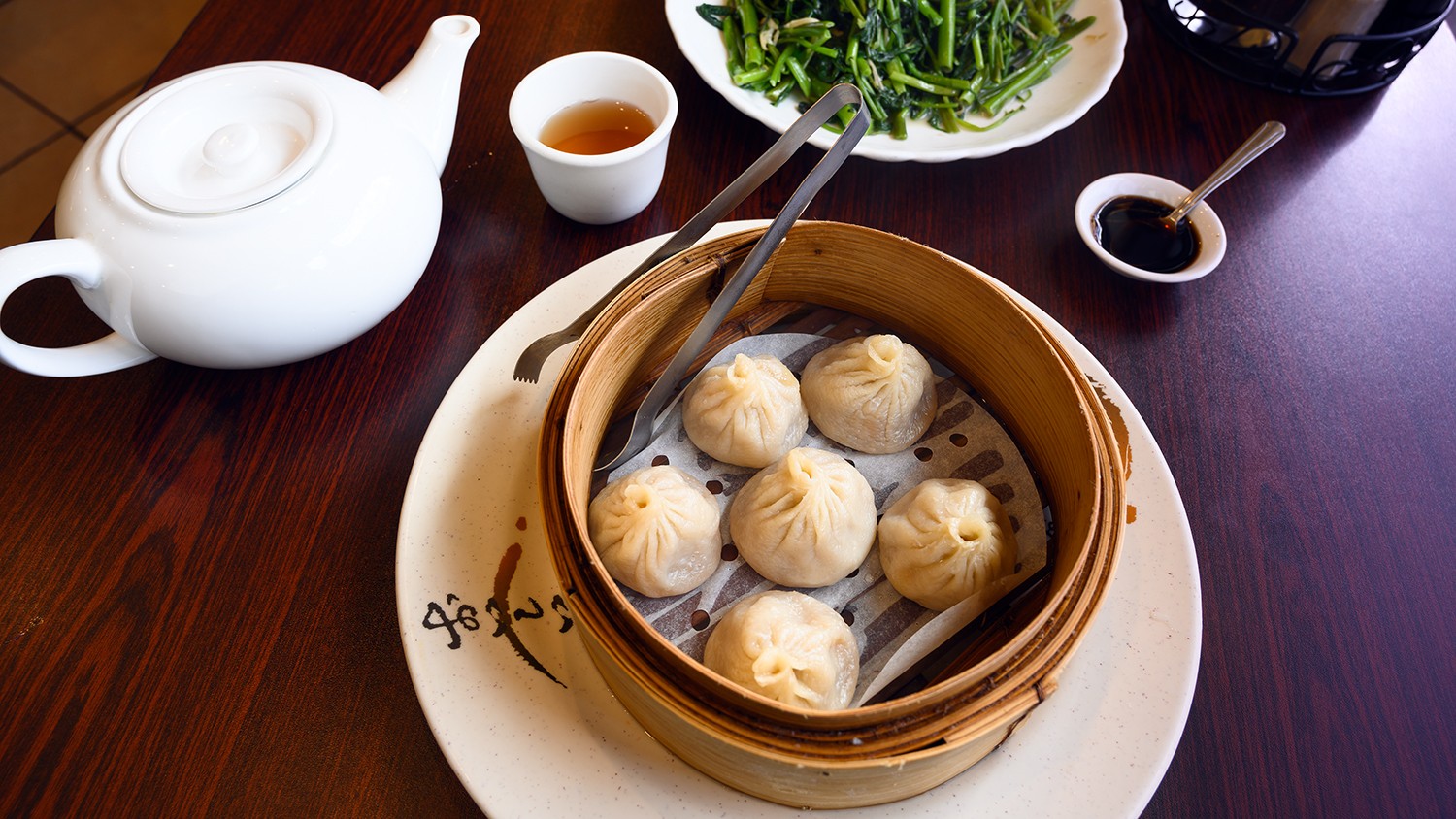 For decades, the Bay Area Chinese dumpling scene has been dominated by Cantonese-style dim sum.
But in recent years, another kind of Chinese dumpling has entered the fray: the soup dumpling, or xiao long bao, which is commonly associated with Shanghai. Xiao long bao is affectionately referred to as XLB, and some dumpling lovers have dedicated themselves to finding the soupiest, thinnest-skinned XLB they possibly can. When famous Taiwanese chain Din Tai Fung — often regarded as the gold standard of XLB — opened its one and only Northern California location in Santa Clara in 2016, lines were up to five hours long, causing the restaurant to enact a reservations-only policy. Eater SF reported that a lunch reservation was listed for as much as $50 on Craigslist.
Clearly, XLB fever has hit the Bay Area hard. But surprisingly, if you don't want to cross the Bay Bridge, there aren't a ton of restaurants within a 10-mile radius of Oakland serving soup dumplings, excluding the often middling versions served at Cantonese dim sum parlors. But about a year ago, the aptly named Xiang Yuen Xiao Long Bao opened in San Leandro — one of the few places I know of in the area that specializes in soup dumplings.
As soon as you step into the restaurant, you can see the chefs behind a glass wall showing off their xiao long bao folding skills. A spatula of filling goes into each dumpling skin, which is skillfully closed with tiny folds until the top is completely closed. As the chefs fill each bamboo steamer with soup dumplings, a stack of dumpling-filled steamers eventually accumulates, towering several feet high beside the chef.
So the first thing I ordered was, of course, the soup dumplings. There's a straightforward pork-only soup dumpling, as well as a pork dumpling topped with crab. And clearly, these are some of the most popular items on the menu. When I ordered the xiao long bao, the waitress's immediate response was, "How many?"
I started off with an order each of the pork and pork-crab soup dumplings, which arrived six to an order, along with a tiny dish of black vinegar with a few shreds of ginger. I spooned vinegar and ginger over the top of a dumpling, then bit off the top where the folds met. After cautiously letting the soup cool (as you should, too, to prevent burning your lips), I took a sip from inside the dumpling. The broth was still pleasantly hot and had a delicate flavor of green onion and ginger. I was happily surprised to find there was enough broth for a few generous sips. The pork inside was flavorful, tender, and juicy.
The dumpling skin wasn't bad, either. Although the skin wasn't too thick, the large node at the top where the folds met was slightly gummy. And while on one visit the dumpling skin was fresh, on another it was visibly dry. Still, I appreciated that I could easily pick up the dumplings without breaking the skin. For my fellow crab lovers, though, I'm sad to report that the crab version, which had an orange-colored lump of crab meat on the top of each pork-filled dumpling, delivered an imperceptible amount of crab flavor. I'd skip these and go straight for the pork-only version.
Next, I tried the pan-fried pork dumplings, or sheng jian bao. These are a common snack in Shanghai, often eaten for breakfast or lunch. And this is a breakfast I can get behind: an airy, leavened dough stuffed with a juicy, slightly soupy pork filling, pan-fried until brown and crispy on the bottom, then topped with black sesame seeds and green onions. Be sure to bite into these carefully to prevent being burned with hot dumpling juice. I loved the texture of the crunchy underside, which shattered satisfyingly with each bite without feeling heavy or greasy, and the dough on the top was pillowy and light. The flavor of the pork filling was less nuanced than the soup dumplings, but the sesame seeds and green onions on the top helped add more depth.
I'd get the pork xiao long bao and the sheng jian bao again, but I can't say the same about the Shanghai shao mai, which were wheat wrappers stuffed with sticky rice. The sticky rice was bland, and the dumplings were huge, requiring several bites to finish. I couldn't eat more than one, nor did I want to.
Next, I tried the chicken in wine sauce: a small appetizer of cold, bone-in chicken in a clear Shaoxing wine sauce, topped with red goji berries. I liked the way the cooking wine brought out the simple flavor of cold chicken. I also tried the cold cucumber with garlic, which was refreshing yet satisfying.
As for entreés, the lion's head meatball — listed on the menu as stewed meatball in brown sauce — was a dish of four gigantic pork meatballs, encircled by fresh stalks of bok choy and topped with a brown, cornstarch-thickened sauce. As I bit into one of the meatballs, I was surprised at how light, fluffy, and moist it was. The flavor of the meatballs was fairly straightforward, but I'd order the dish again just for the enjoyable texture. I also tried the sautéed crystal shrimp, which consisted of a plate full of medium-size shrimp covered in a clear, thick sauce. I liked that the shrimp were cooked to a bouncy al dente and the sauce had a savory flavor reminiscent of chicken broth, but I would have liked more seasoning. I preferred the rice cakes with pork and pickled vegetables — the round, coin-shaped rice cakes had a mochi-like chew, and I liked the earthy, tangy flavor of the pickled vegetables.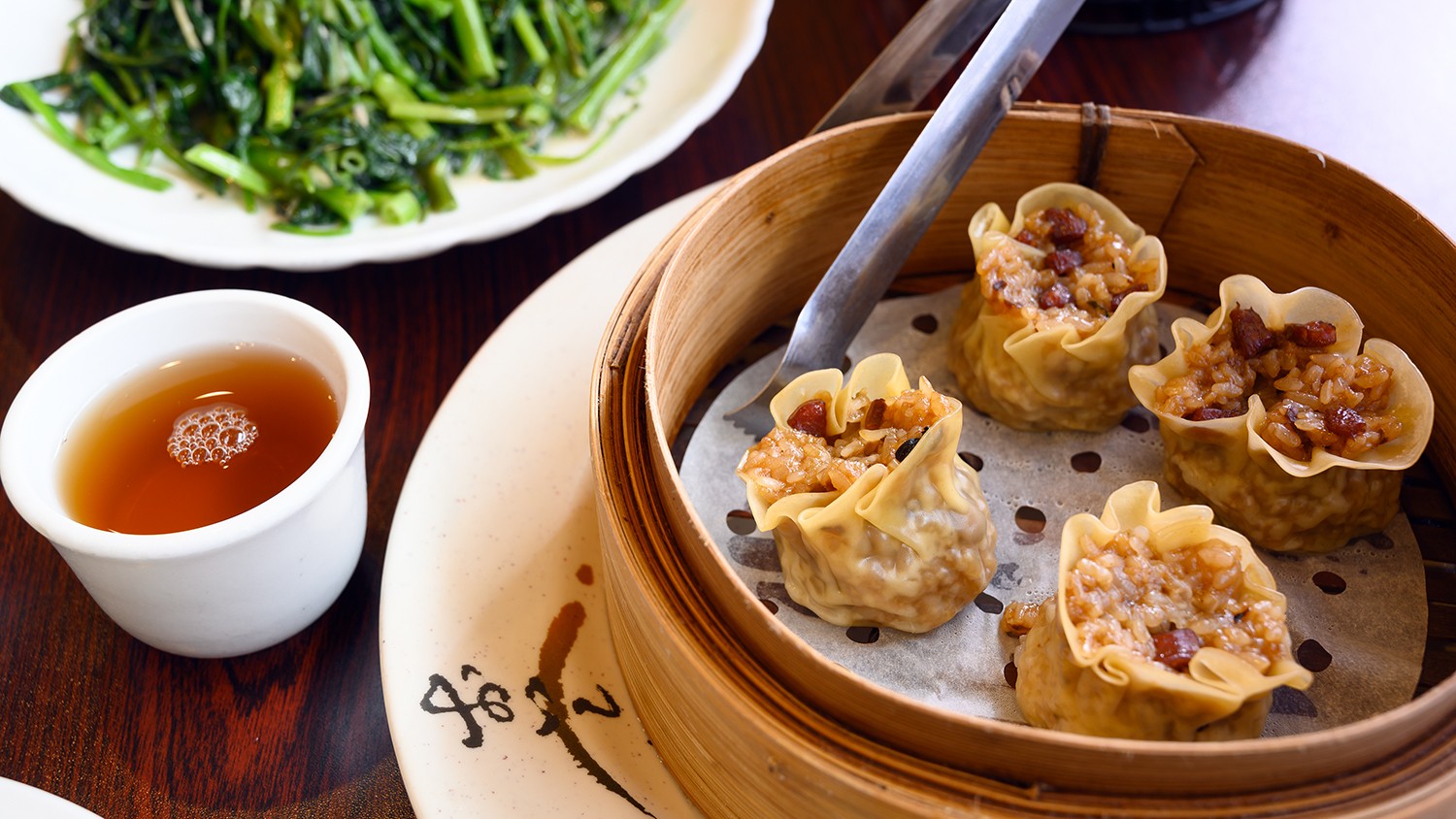 Although I didn't love everything on the menu at Xiang Yuan Xiao Long Bao, I've come back several times for the xiao long bao and sheng jian bao. There might be better xiao long bao out there if you're willing to spend an hour driving and many more hours waiting, but at Xiang Yuan Xiao Long Bao, you don't have to. It's a place where you can easily get above-average, reasonably priced dumplings any day of the week — and that in itself makes it worth a visit.
Xiang Yuan Xiao Long Bao
1668 E. 14th St., San Leandro
510-351-6698
Mon.-Sun 10:30 a.m.-9:30 p.m.
Cash, all major credit cards
Sample Menu
Pork xiao long bao (6) … $6.95
Pan-fried pork bun (6) … $9.25
Chicken with wine sauce … $7.95
Cucumber with garlic sauce … $6.95
Meatball in brown sauce … $14.95