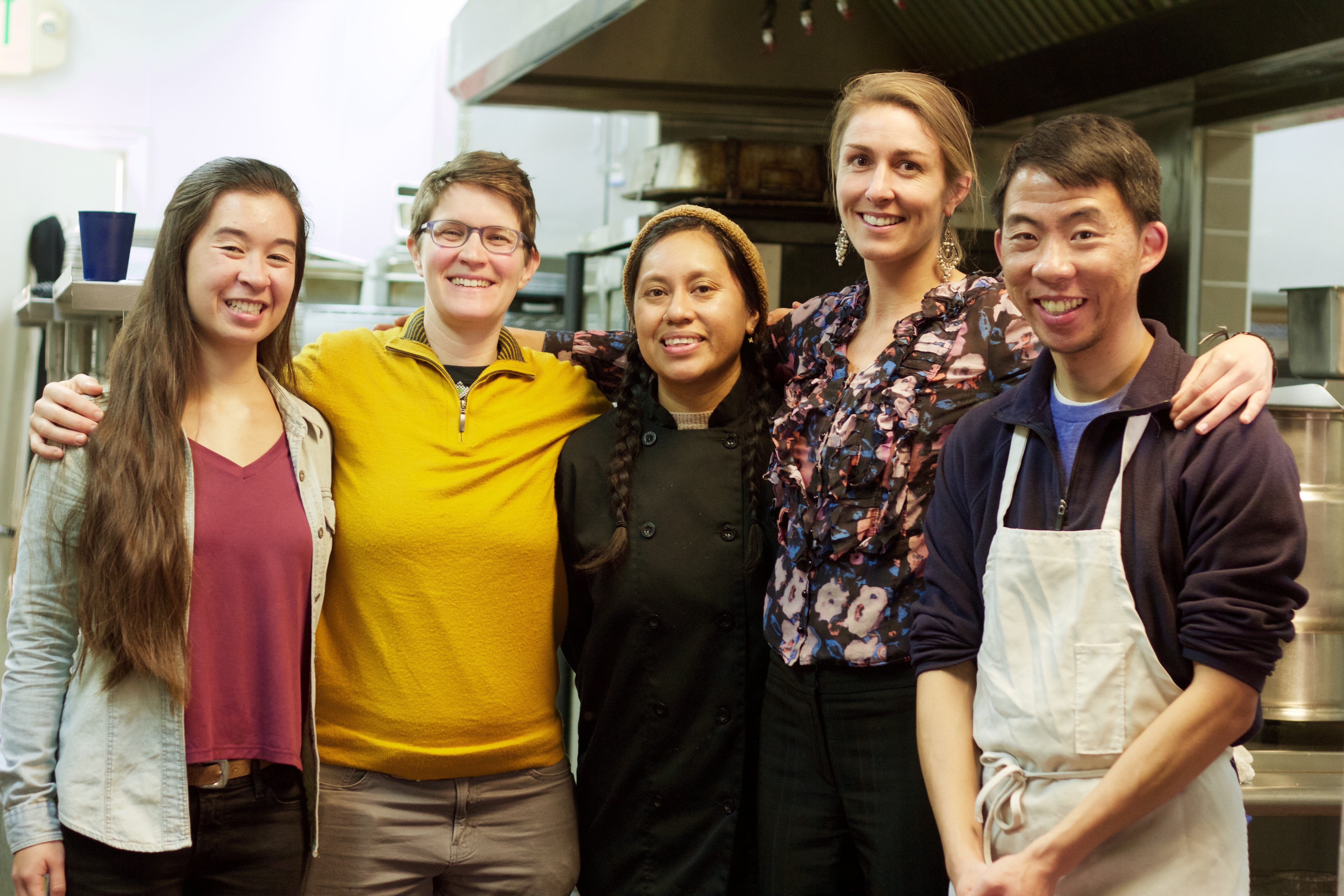 Food Shift, an Alameda nonprofit, recently celebrated its seven-year anniversary. Food Shift receives thousands of pounds of donated produce each week, from several places, including Imperfect Produce and the San Francisco Produce Market. It's become a hub for recovered produce and food, and it redistributes the produce. Half of it goes to the Alameda Food Bank, just across the street from Food Shift (677 Ranger Ave.).
"The cosmetic standards in grocery stores and markets are so high that if an apple or lemon has any blemish, it would be taken off the shelf," explained Dana Frasz, founder and executive director, referring to the donated produce that they receive.
Food Shift staffers also send food to City Ministries in downtown Oakland. Each week, hundreds of pounds also go to Earth Freedom Collective's free food stand, which takes place on Wednesdays in front of Resilient Wellness in West Oakland (2461 San Pablo Ave.).
They give away produce and some prepared foods for free (they encourage people to bring their own bags, containers, and utensils) in a neighborhood known for having few options available for fruits and vegetables.
About 40 percent of food in the United States is wasted. Frasz has been working on food recovery issues since she was 18 and has been thinking of solutions for years. She realized that recovering food alone was not enough.
What started as a waste reduction and food recovery program has now grown into a larger mission of feeding people and creating jobs. For the past two years, Food Shift has been working with Alameda Point Collaborative, hiring its tenants, who are formerly homeless or have disabilities or disabled family members, as apprentices in the Food Shift kitchen.
Frasz said 75 percent of those who graduated from their job training program are either now working or back in school. Over several months, the trainees are paid minimum wage and learn cooking and job skills.
"Saving food and feeding people with the food that would otherwise be thrown out was rewarding," said Regina Oliver, who graduated from the program in January and now works at UPS.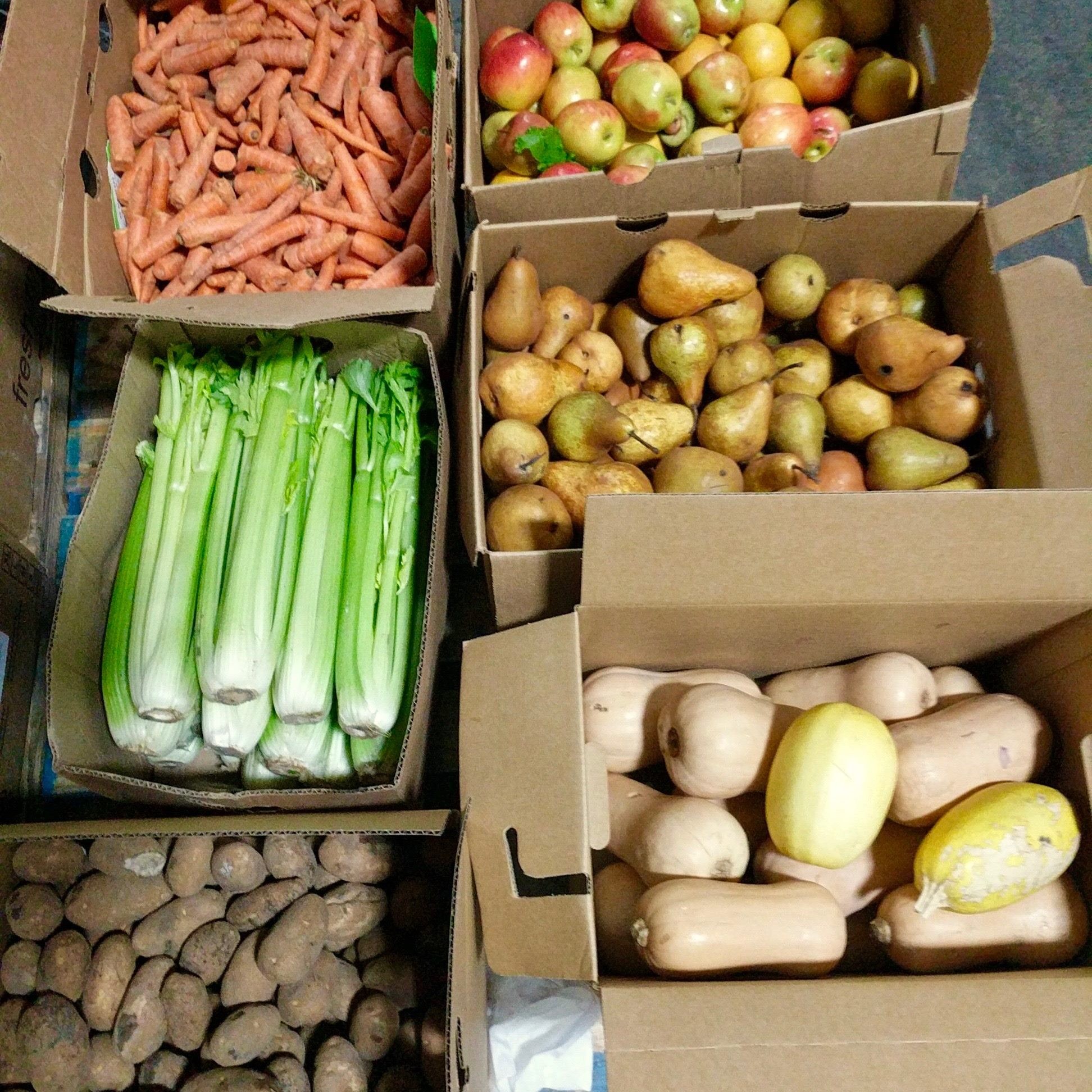 Nonprofits and corporations have been hiring the graduates for catering. Food Shift's catering menu is entirely vegetarian, and almost nothing is bought from the grocery store.
On a recent fall weekday, staff, apprentices, and a group of volunteers were cooking a red enchilada casserole made from cauliflower, zucchini, mushrooms, corn tortillas, and potatoes, along with some nutritious side dishes: sautéed bok choy and kale spiced with cumin and garlic, and pinto beans. They were cooking food for a three-day Green Peace conference.
Suzy Medios, culinary instructor and head chef of catering at Food Shift, works with whatever vegetables they get and does not seem fazed — and is, in fact, excited — by the challenge. "All the vegetables we are getting are in season and at their prime," Medios said. They also keep dry staples like beans and rice, and many of the spices and oils are also donated.
One of the main challenges in food recovery and food security, Frasz added, is finding funding. The services they provide, from buying a van and hiring a driver to picking up produce every day, costs money. Recently, Imperfect Produce started to foot a portion of the bill for transportation, and Frasz believes more food companies that are wasting food should contribute financially to food recovery efforts.
Food Shift currently is in its final stretch of a year-end fundraising campaign so it can keep programs like the food apprenticeship program going. The nonprofit has had success with catering, including clients such as Kaiser, Clif Bar, and LinkedIn, and is looking for more ongoing catering gigs such as at a senior center, school, or corporate meal service. Food Shift also offers other services that generate funding, including consulting for companies and nonprofits for waste-free events.
To find out more about Food Shift, visit
FoodShift.net
and
FoodShiftCatering.org
.