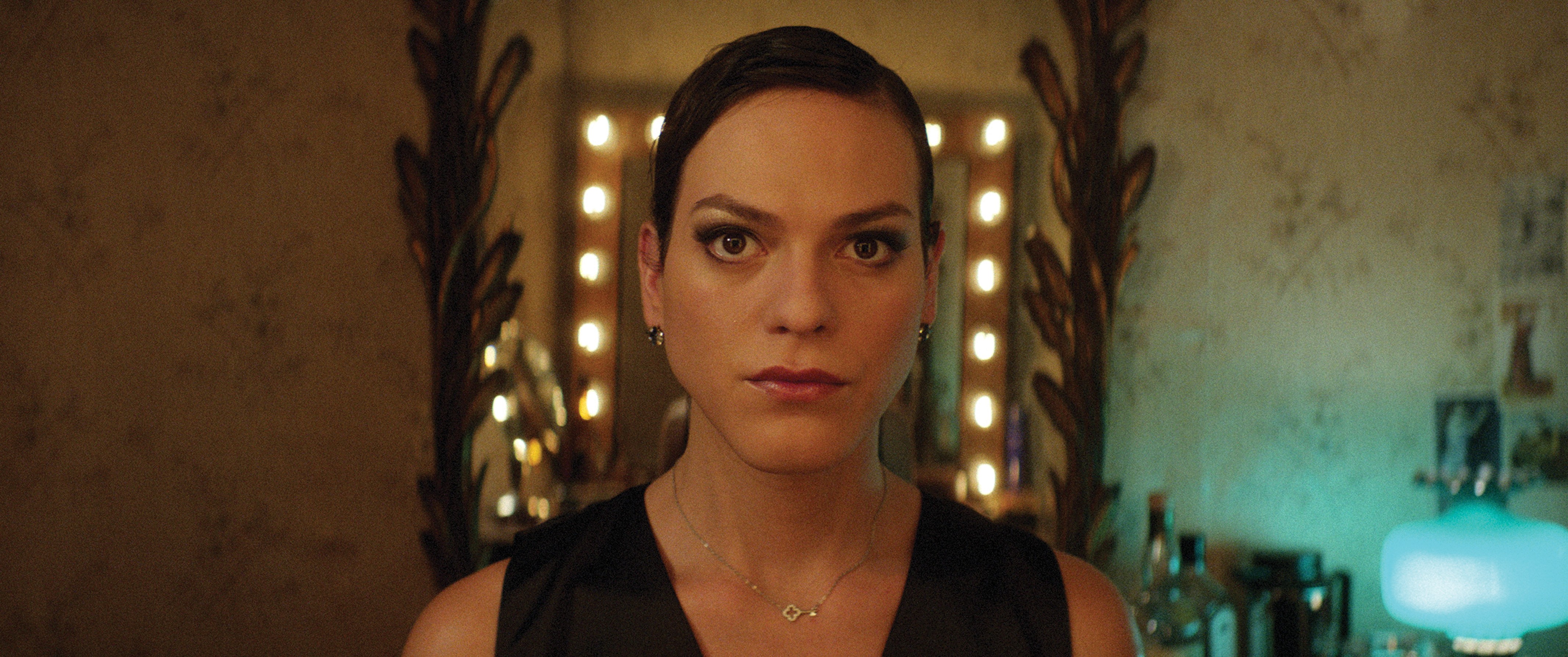 Chilean director Sebastián Lelio's Gloria took us by surprise when it showed up in East Bay theaters in 2014. Deceptively low-key at first, it took naturalism to unexpected heights in the story of a senior-citizen grandmother (unforgettably personified by actress Paulina García) navigating the dating game in contemporary Santiago. García's calm, serene performance swept us up in a warm tidal wave of confident femininity. And filmmaker Lelio became a force to reckon with.
Now Lelio is back with another portrait of assertive modern womanhood. His protagonist in A Fantastic Woman is Marina (Daniela Vega), a transgender female partnered with an older man named Orlando (Francisco Reyes). Marina has a night job as a torch singer in a Santiago club and a day job as a waitress, but her true passion is classical music and opera, for which she studies with a voice coach. One night, Orlando stops by the club, they have a few drinks, and stumble home to the flat they share. In the middle of the night, Orlando suffers an aneurysm. They rush to the hospital, he dies, and suddenly Marina is left alone.
In some other scenarios, the action would revolve around how the surviving loved one deals with grief, but in this case — the screenplay is by Lelio and frequent collaborator Gonzalo Maza — Marina has no time for leisurely heartache. Orlando's family, including his brother (Nicolás Saavedra) and his ex-wife (Aline Küppenheim), unite to bar Marina, not only from taking part in the funeral, but from any further claim to her past relationship. It's as if her very existence as a transgender woman were an insult to the family. Their rejection of Marina eventually takes a violent turn.
The basic simplicity of the story gives the director and his leading actor plenty of space, and Vega takes advantage of it. Orlando's family members clearly hate the shameless Marina because she is what she is. They're willing to fight if she tries to continue her connection, which means she loses the use of Orlando's car, gets locked out of the flat, and is essentially told to get lost. Then there's the matter of the papers Orlando left behind in the spa. When the going gets rough, she retreats into her emotional fortress of solitude with a mental visit to Iguazú Falls, and even a fantasy dance sequence à la Gloria. If that doesn't work, she shadowboxes.
The hateful ex-family is not her only tormentor — she is subjected to a degrading police physical exam, and faces endless questions from hospital people and others about her exact relationship with Orlando, as if she herself is under suspicion. We initially get the feeling that she is being set up for criminal charges by the police sexual offenses unit, but this is not that sort of film. There are a few sympathetic faces: a female police detective (Amparo Noguera), her music teacher (Sergio Hernández), and her sister and brother-in-law (Trinidad González, Néstor Cantillana).

[embed-1]
Through it all, Marina maintains an almost saintly stoicism, tinged with sad determination. In real life, actor Vega is indeed a trans woman as well as an opera singer and an activist — filmmaker Lelio evidently chose her for the lead role after interviewing her as a member of the Chilean transgender community. It's Marina's resilience that strikes us so forcefully, her emotional strength in the face of ugliness and prejudice. That, and the beauty that pours forth in her singing. Vega's performance is one the very best of this past year. The music score by Matthew Herbert and Nani García sets the mood impeccably. And once again, writer-director Lelio proves himself an empathetic teller of women's stories. A Fantastic Woman is highly recommended.



A Fantastic Woman
Directed by Sebastián Lelio. With Daniela Vega. Opens Friday.