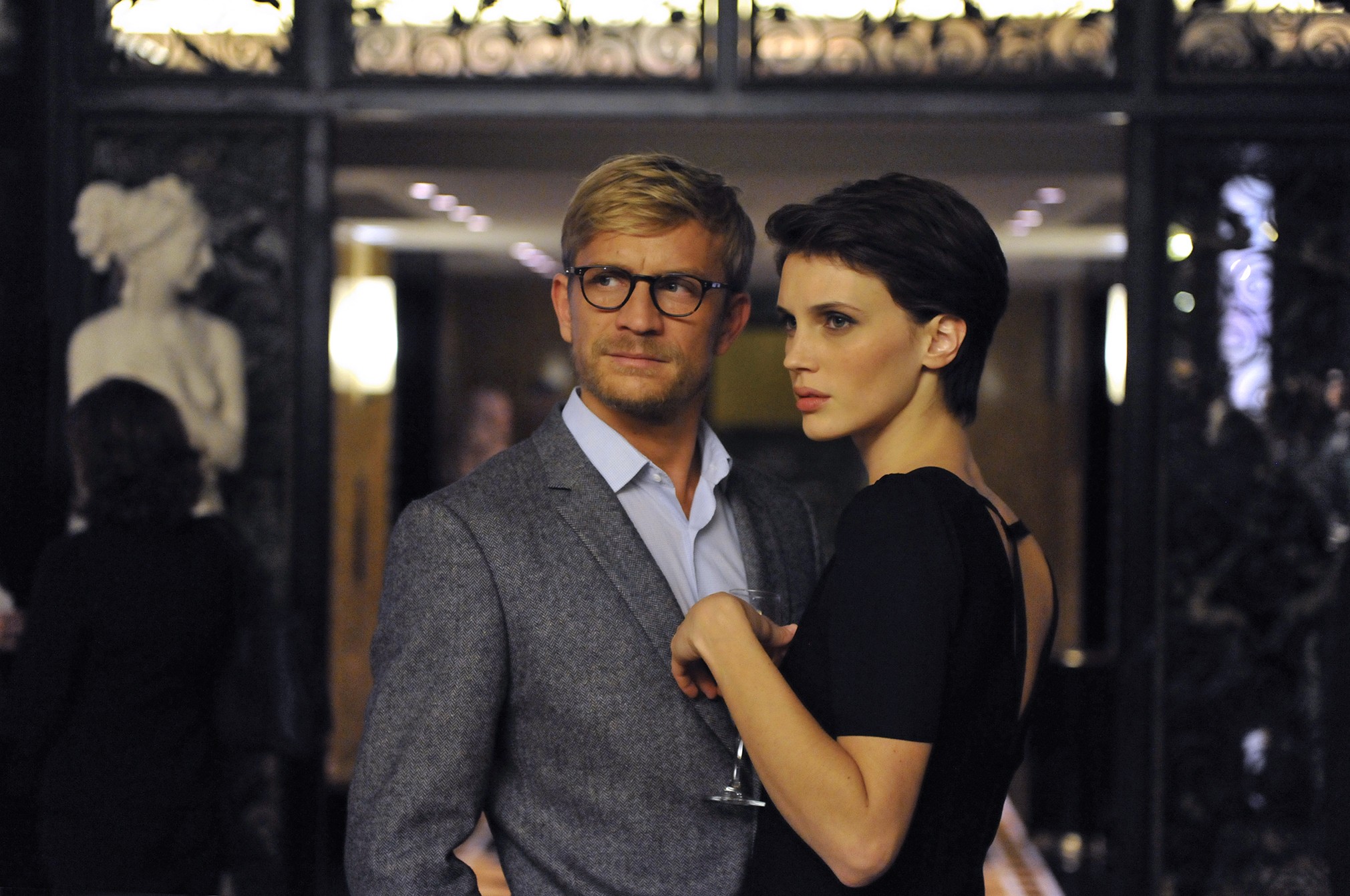 Chloé (Marine Vacth) isn't feeling well so she goes to a psychiatrist named Paul (Jérémie Renier). They fall in love and move in together, but a combination of her emotional dissatisfaction and Paul's apparent untrustworthiness leads Chloé to turn to another shrink, Louis (also played by actor Renier). Louis eerily resembles Paul, with one or two important differences. So begins François Ozon's Double Lover, as pure an example of a psychological melodrama — with sex — as we are likely to find.
Chloé has issues. A subdued, soft-spoken 25-year-old former model with regrets about her past, she works part-time as a museum attendant and complains of stomach pains and digestive problems. Her relationship with Paul is hampered from the beginning by his distaste for cats (including her own beloved pet) and her jealousy over the way he spends his time. Even before we delve into the connection between Paul and Louis, or meet the mysterious Mme. Schenker (Jacqueline Bisset), we can guess that Chloé's relationships are doomed, if not as a by-product of her unhealthy appearance — Vacth has the gaunt, frightened look of Mia Farrow in Rosemary's Baby, alongside a similarly troubled pregnancy — then because of her constant lies and deceptions. Chloé is the mother of all unreliable lead characters.

[embed-1]
We grow frustrated. French auteur Ozon, maker of Swimming Pool and Young & Beautiful, is no stranger to stories of complicated people butting up against reality and going to pieces. But Chloé wears us out. As adapted by Ozon and Philippe Piazzo from a novel by Joyce Carol Oates, the story grows increasingly spooky and dreamlike as Chloé's mental state deteriorates. She hallucinates. We suspect that everything she sees is an illusion, but her predicament doesn't inspire much sympathy. The taxidermy cats in Mme. Rose's daughter's bedroom are the last straw. The David Cronenberg sequence of Chloé's pulsating tummy only seals the deal. Double Lover, an unintentionally funny trip down the therapeutic rabbit hole, may be the clumsiest scenario Ozon has ever been connected with.



Double Lover
Directed by François Ozon. With Marine Vacth and Jérémie Renier. Now playing.