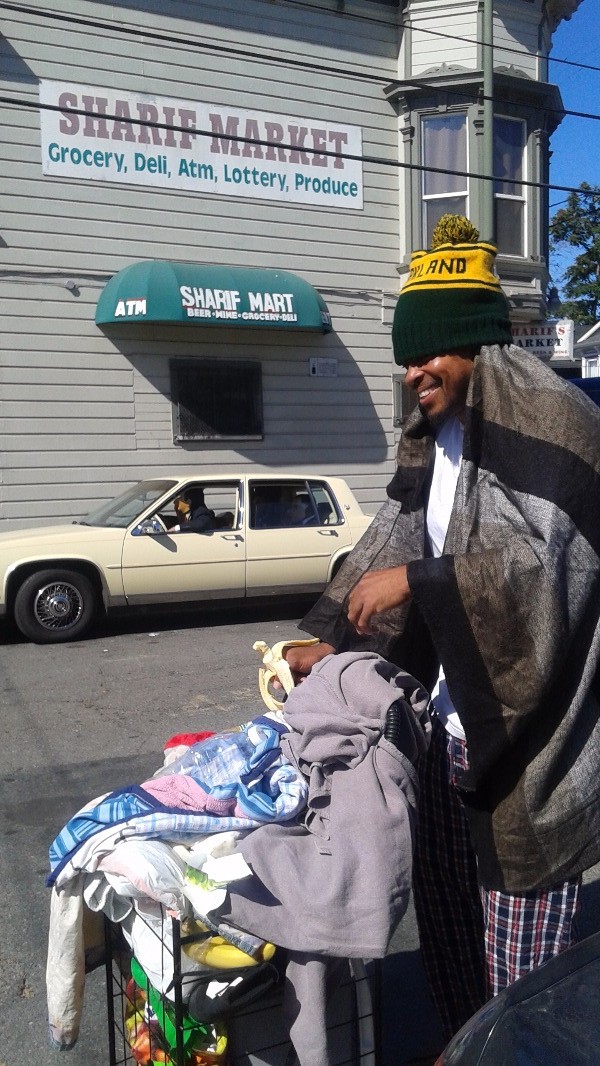 Beloved local hip-hop duo Zion I was robbed at gunpoint during a recent video shoot in West Oakland — and now the artists are asking for fans to help.
On Monday, July 10, Zion I, a crew, and extras — 12 to 15 individuals total, including young kids — were filming in the Prescott neighborhood of West Oakland near Willow and 11th streets. Baba Zumbi of Zion I said the video was about the "lack of opportunity" for Oaklanders, and scenes included characters wearing masks of GOP presidents Trump, and Reagan.
"It was more a short film than a music video, actually,"
Zumbi explained
 in a video interview
.
He said that, at around noon that day, men showed up at the shoot. "They hop out of the car, put a gun to the camera man's head, and take all the equipment," Zumbi said.
Kimu Elolia, the PR rep for Zion I, explained that three men allegedly arrived at the film shoot in a rental Gig Care Share vehicle, then pointed a gun at one of the crew members, and made off with a
Red Camera, which has an estimated value of $89,000
. Also lost was all of the video-shoot footage from that day.
"When somebody takes something that you're working on … it just kind of fucks up your day," Zumbi said.
The director,
David Telles
, is also a West Oakland resident, as were many of the crew members live on the block. Thankfully, no one was hurt and the camera was insured.
But they need to raise $7,500 to cover the insurance deductible, get the camera back, and re-shoot the video. Zion I launched a
Go Fund Me page
, and as of this afternoon it had raised just more than $2,500 of the $7,500 goal.
[embed-1]
Earlier this year, Zion I released
The Labyrinth
, and the video was for a single off that project.
(Look for more updates on this incident after the
Express
obtains a copy of the police report.)