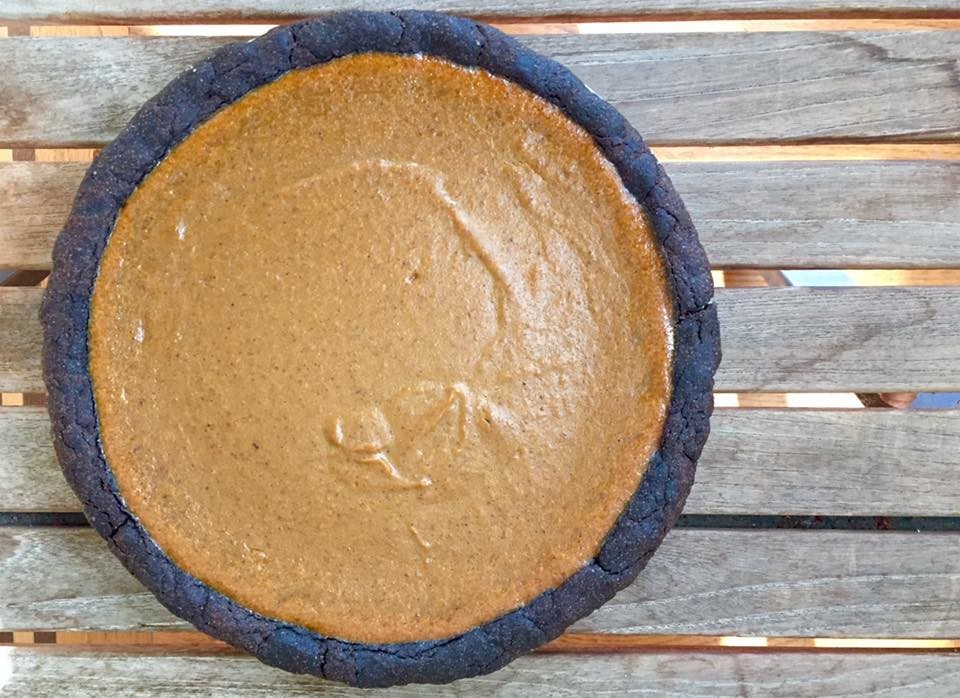 If you're the kind of home cook who prides yourself on making every damn thing on the holiday table — from dinner roll to gravy to turkey-shaped doily — 100-percent from scratch, the lead-up to Thanksgiving might be the most stressful week of the year. Allow me to offer one piece of unsolicited, borderline blasphemous advice: You don't
have
to bake that pie yourself. Given the quality of bakeries we have in the East Bay, you might even be better off if you don't.
[jump] Certainly, I don't know of too many home bakers who have the same magic touch with flour and butter as
PieTisserie
(1605 2nd Ave., Oakland), whose proprietor, Jaynelle St. Jean, probably makes the best all-butter pie crust in town — the thinnest, most delicate, and most shatteringly crisp. PieTisserie's Thanksgiving lineup this year includes slight variations on holiday classics (Pumpkin in Chocolate Crust, Spiced Apple, and Blackbottom Walnut) as well as more unorthodox options (Beet, Ginger Lemon Custard, and Brown Sugar Maple). Each 9-inch pie costs $26.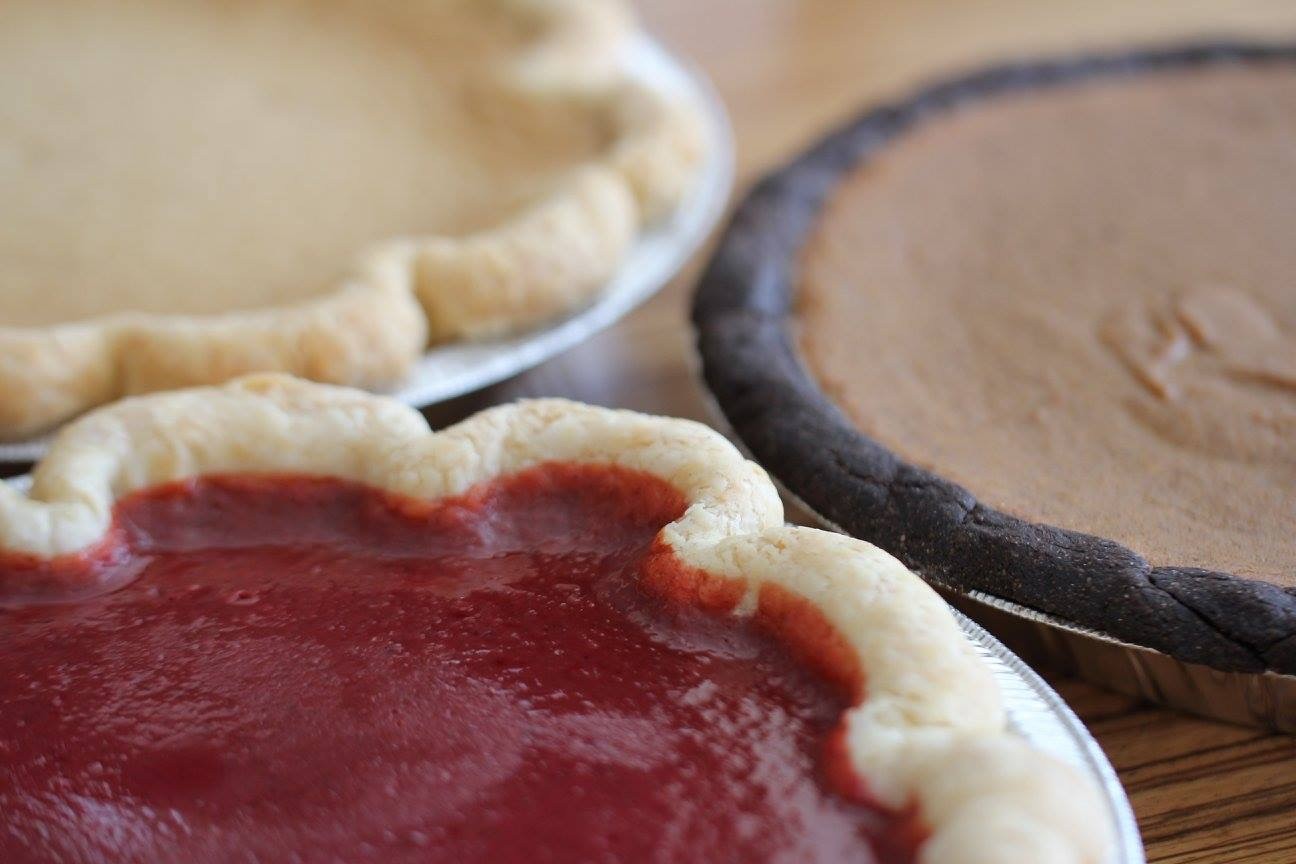 Pumpkin-pie eaters who want to go with a "semi-homemade" approach, and a more traditional crust, can order a premade lattice crust ($12) and "single-origin" pumpkin purée (your choice of Fairytale, Kabocha, or Sugar Pie pumpkin for $8). Either way, the deadline to put in your pre-order — whether online (PieTisserie.com), by phone (510-859-PIES), or in person — is Friday, November 18. Alternatively, you can get your pie delivered to your home thanks to PieTiesserie's partnership with Williams-Sonoma.com, but — fair warning — the
markup is rather steep
.
Do you remember when
Bakesale Betty
(5096 Telegraph Ave., Oakland) was a full-blown bakery — when, in addition to its famous fried chicken sandwiches, the Temescal standby tempted sweet-tooth owners with an array of scones, quick breads, and pies? Thankfully, the shop will offer at least one Thanksgiving pie option this year: a deep-dish apple pie ($27.50) that features Granny Smith and Golden Delicious apples, and co-owner Alison Barakat's crackly, well-burnished all-butter crust. The pie will be available for pickup on Wednesday, November 23 if you pre-order (
[email protected]
or 510-985-1213) by November 18. It should serve as a reminder that Bakesale Betty was a damn good bakeshop before it ever became a sandwich shop.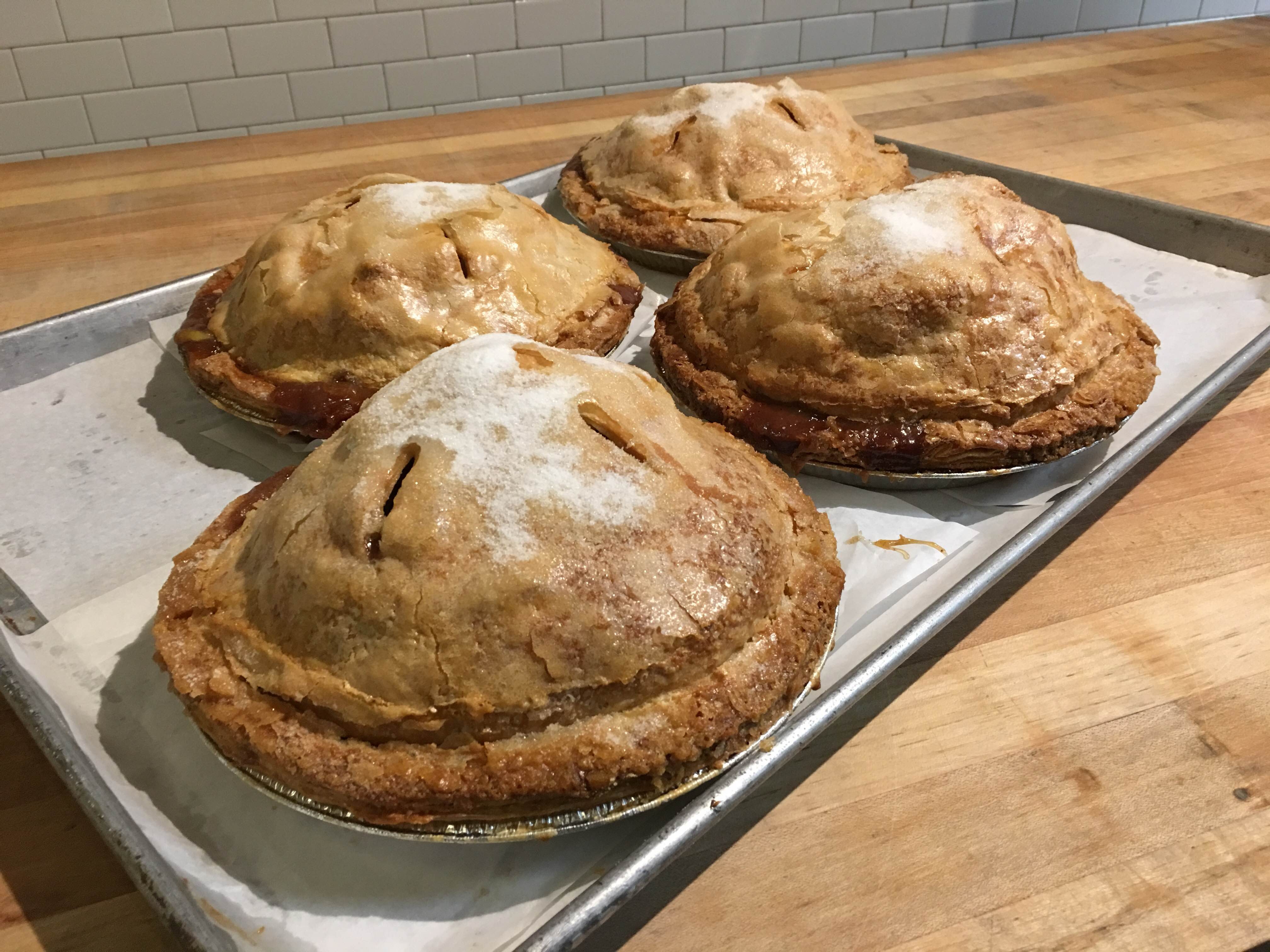 Berkeley's
Crixa Cakes
(2748 Adeline St., Berkeley) specializes in Eastern European cakes and pastries, but regular customers plan their schedules around the American-style pies, which come out of the oven a 1 p.m. sharp and invariably sell out in short order. The bakery's
Thanksgiving advance order menu
includes a cranberry walnut pie and various seasonally appropriate cakes, but let's be real: In my family, there is no Thanksgiving dessert apart from Crixa's deep-dish pumpkin pie ($24), with its luxuriously creamy, just-sweet-enough pumpkin filling and its abundance of soft, tender crust.
Crixa's pumpkin pie has graced our holiday table for about six years running, and of course I would not pass on the message that — RED ALERT — the bakery expects to sell out of pumpkin pies for Thanksgiving
any day now
without having first secured my own order.