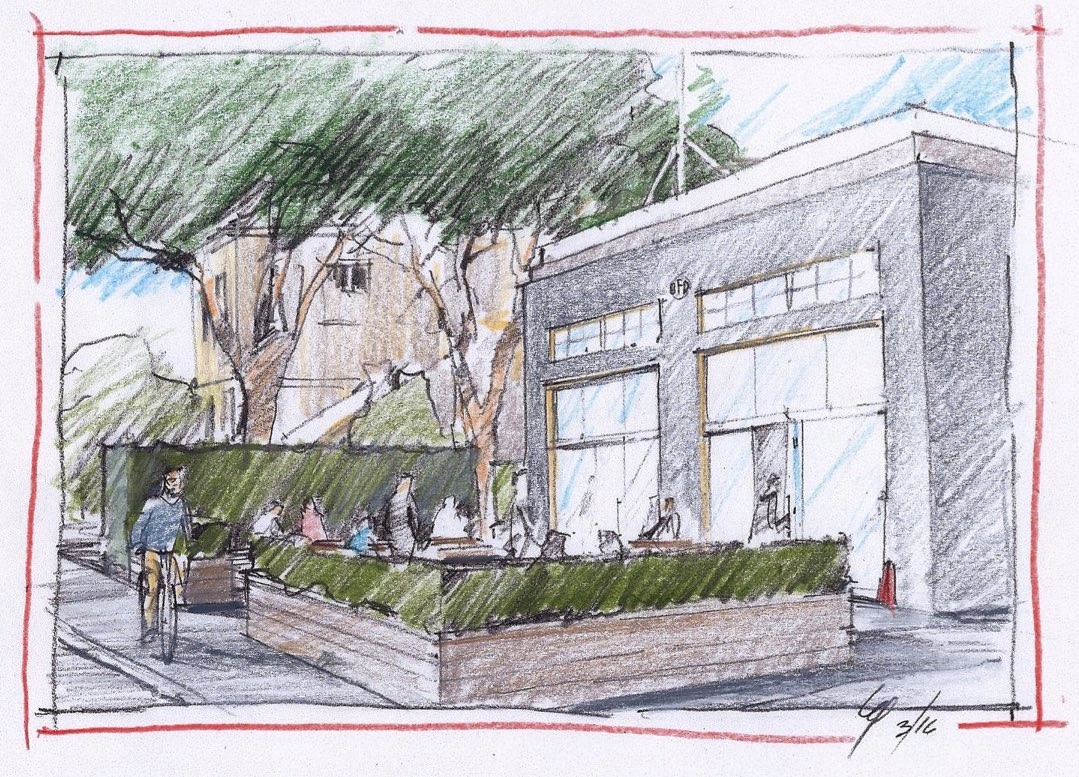 For several years, residents of Oakland's Dimond District have been asking the city to turn the neighborhood's abandoned firehouse into a restaurant. Now, it appears that the old
Dimond Firehouse
(3455 Champion St.) will be home to a second location for one of the city's most prominent Mexican eateries.
[jump] Cosecha, the popular Cal-Mexican cafe and taqueria in Swan's Market, has reached an agreement to purchase the building from the city, co-owner Dominica Rice-Cisneros told What the Fork.
The City of Oakland chose Rice-Cisneros and her husband Carlos Solomon's proposal for the space from among the six bids it received, and City Council approved the sale last week. The restaurateurs are currently in escrow with the city, and Rice-Cisneros expects it will take about three weeks to sort out all of the financial details. Of course, there are no guarantees: Oakland has been trying to sell the firehouse since 2011, and the space has at various points been attached to several prominent local restaurateurs. Most recently, the
Mercury News
reported in October of 2014 that the city had agreed to sell the building to the owner of Aunt Mary's Cafe, who had planned to turn it into a Tex-Mex restaurant. That deal eventually fell through.
"We're going to try our hardest," Rice-Cisneros said. "Everything is looking really good right now."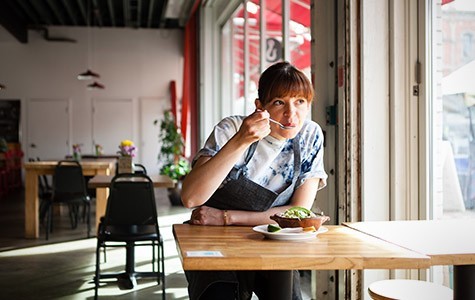 The chef said she was drawn to the Dimond in part because she lived there for several years during the mid-Aughts and felt inspired by the neighborhood's resurgence, which was spurred, in part, by a handful of locally owned, community-oriented businesses that opened around that time — La Farine Bakery and Farmer Joe's Marketplace most prominent among them. These days, Rice-Cisneros said she sees the area as a burgeoning "mini Temescal" — one with its fair share of notable dining establishments. For instance, Southern Cafe (soul food), Borinquen Soul (Puerto Rican), and Flavor Brigade (Italian ice and frozen custard) rank among this critic's favorite spots in Oakland.
But Rice-Cisneros said many residents have told her that they wished the Dimond had another full-service, special occasion-worthy restaurant — a place where they could bring Mom or Dad out for a birthday dinner without having to drive to a different neighborhood.
If all goes according to plan, Rice-Cisneros hopes the new Cosecha will be that place. The chef said she expects to serve a similar menu to the one at her Swan's Market stall, which is known for such dishes as its pork belly tacos and its weekend-brunch
chilaquiles
. Custom items specific to the Dimond location might include mesquite-grilled rotisserie chicken.