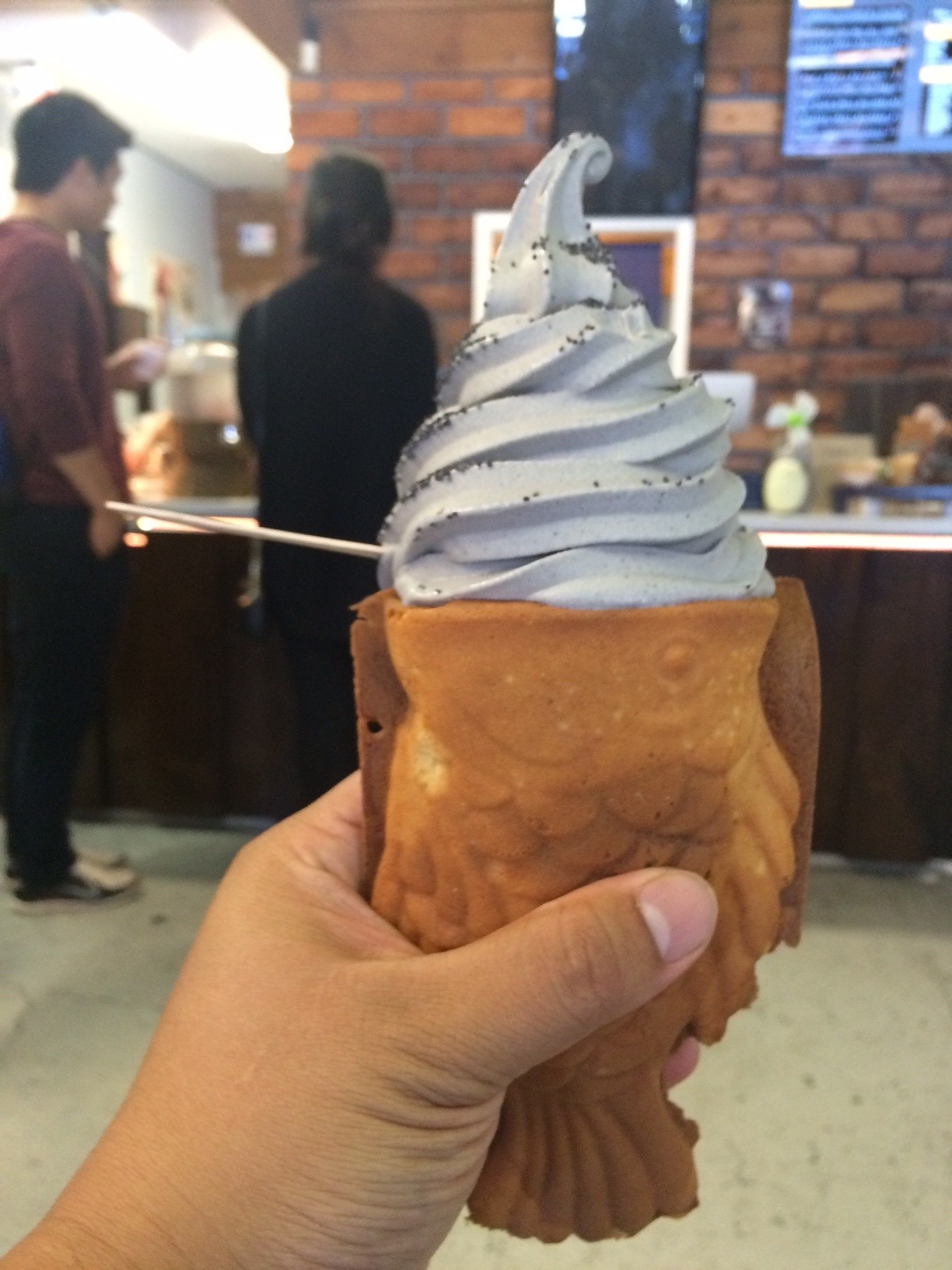 I'm somewhat late to the game when it comes to the
Instagram phenomenon
and dessert trend
du jour
that is the fish-shaped taiyaki ice cream cone. The treat is available at
Uji Time Dessert
(2575 Telegraph Ave.), a newish Japanese dessert shop in Berkeley that shares a space with the shaved snow shop Vampire Penguin. But if you've been thinking about giving it a try, here's what you need to know:
See also:
How to Eat Dessert All Day in the East Bay
[jump] 1. First off, the line is fairly bananas — a half-hour wait on a recent Saturday afternoon, despite the fact that I arrived just minutes after opening. You can tell which side of the room is occupied by Uji Time (the left) by the long, slow-moving queue that stretches along one wall.
2. A
taiyaki
is a kind of fish-shaped cake popular in Japan (tai means "sea bream"). The cakes are baked to order in a cast-iron mold, and are often filled with red bean paste. The
taiyaki
ice cream cones are basically a super-sized version of these cakes, with an opening at the mouth end that gets filled with soft-serve ice cream — quite exceptional soft-serve ice cream, in the case of Uji Time, especially if you opt for the black sesame flavor. The warm, just-baked "cone" has some of the exterior crispness of a waffle cone, but also the softness of pancake. And once you finish all of the ice cream and bite into the body of the fish — surprise! — you'll discover some of that red bean paste filling inside. In that way, it is like two desserts in one.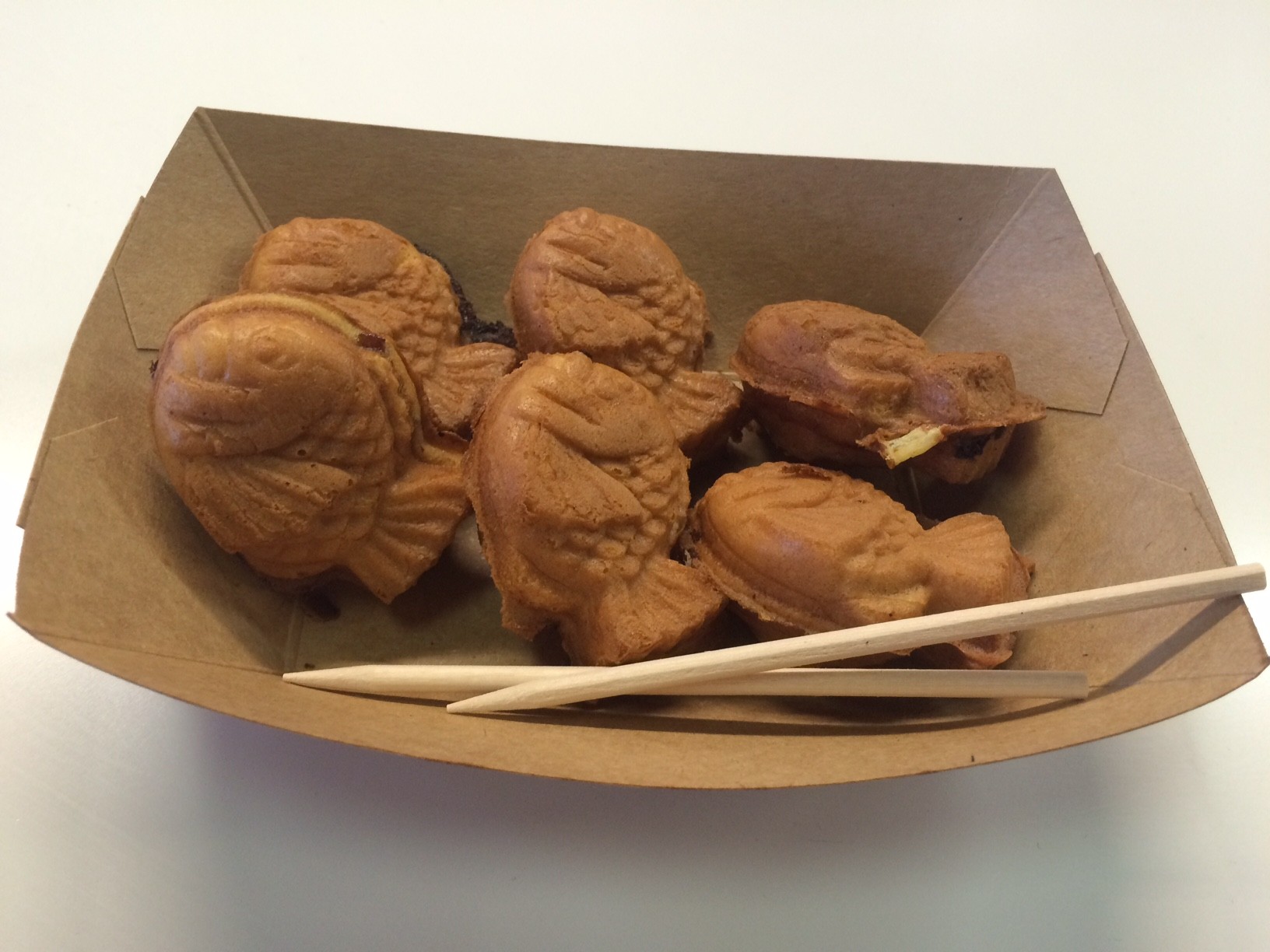 3. I actually preferred the regular, non-ice-cream-filled mini
taiyaki
, which come filled with either red bean paste or Nutella. The proportion of crisp exterior to soft, fluffy interior was just better. Eat them right away while they're still warm, before the outside loses its crispness.
Whether it's worth the wait is up to you to decide.