What do you know? It's the weekend once more. These past few days probably flew by as you sat at your desk and pretended to work while actually reading endless articles on the politics of stolen nudes. Or maybe it was just another long, hard work week. Either way, this weekend is packed with more enjoyable things for you to do! And, just a reminder, don't wear white from here on out. Or something like that.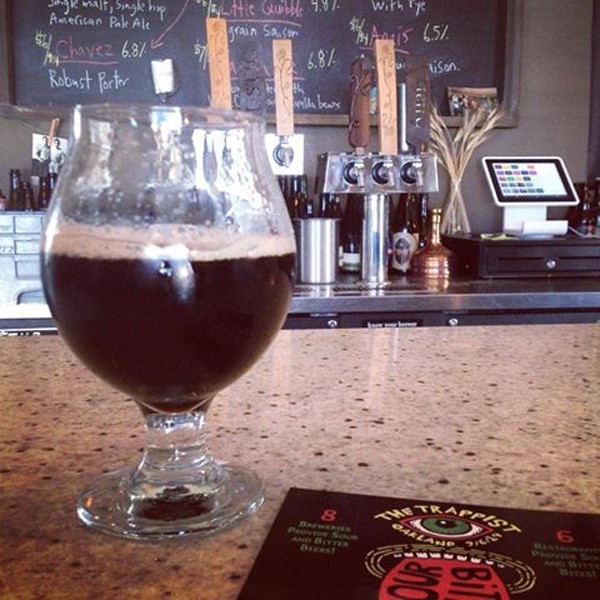 Mission Creek Oakland Music and Art Festival

First Friday will be a little louder than a murmur this month, because the Mission Creek Oakland Music and Arts Festival has hijacked the programming to kick off another year of (mostly) local musical performances. (Disclosure: the Express co-presents the festival). First, French Cassettes, Emily Mouldy, and Yassou Benedict will be performing in the midst of the monthly block party (at 23rd and Telegraph) from 5–8 p.m. Then, everyone has one hour to make their art-exhibit rounds (or, more likely, grab a beer or burrito), before galleries close and the MCO Opening Party begins at
the Uptown Nightclub
, where performers such as Sam Chase and Rin Tin Tiger will be headlining a free show. If you're drawn to mountain music, MCO will also be hosting a special edition of the monthly First Friday Square Dance Party at the
Niebyl-Proctor Marxist Library
with The Squirrelly Stringband (8-10 p.m.). But that's just the beginning: Showcases will be popping up at various locations throughout the rest of the week. On Saturday, Makeunder, Bill Baird, and Frontiers will be playing at
Awaken Café
for the Experimental Orchestral Pop event. Then on Sunday, you can find more mountain music at
Pacific Coast Brewing
with the Lazy Sunday Americana lineup. Other showcases include Garage Psychrock night at
The Legionnaire
with Electric Strawberry on Thursday. The festival caps off on Saturday, with a closing party at
the Night Light
, featuring Whiskerman, Bonnie and the Bang Bang, and Royal Jelly. It's a prime opportunity to enjoy emerging talent without the epic lines and discomfort of a typical music festival. 
— Sarah Burke
Friday, Sept. 5, 8 p.m. free. MCOFest.org
[jump]
Sensations' Fix: Sensations Fix, Holy Shit, Melted Toys and DJ set Scott Travis Johnston 
Stranded Music and Aquarius Records have combined their discerning and specialized tastes to co-present a high-quality lineup at the recently launched
Leo's Music Club
. The evening begins with San Francisco's Melted Toys, whose recent debut album combines hazy hooks with the tone and timbre of 1980s pop. Following Melted Toys is Holy Shit, the vessel of the eclectic and clever songwriter Matt Fishbeck. Finally, the show presents the first-ever local performance from Sensations' Fix, an outlet for the Italian songwriter Franco Falsini's prog-inflected psychedelia. Falsini's records — hard-to-find, straddling stylistic lines, uniquely produced — are the sort of obscurities that young songwriters today cherish, internalize, and let color their own work. But discovery goes both ways — will Falsini let Holy Shit into his heart? 
— Sam Lefebvre
Saturday, Sept. 6, 8 p.m. $18, $20. BrickAndMortarMusic.com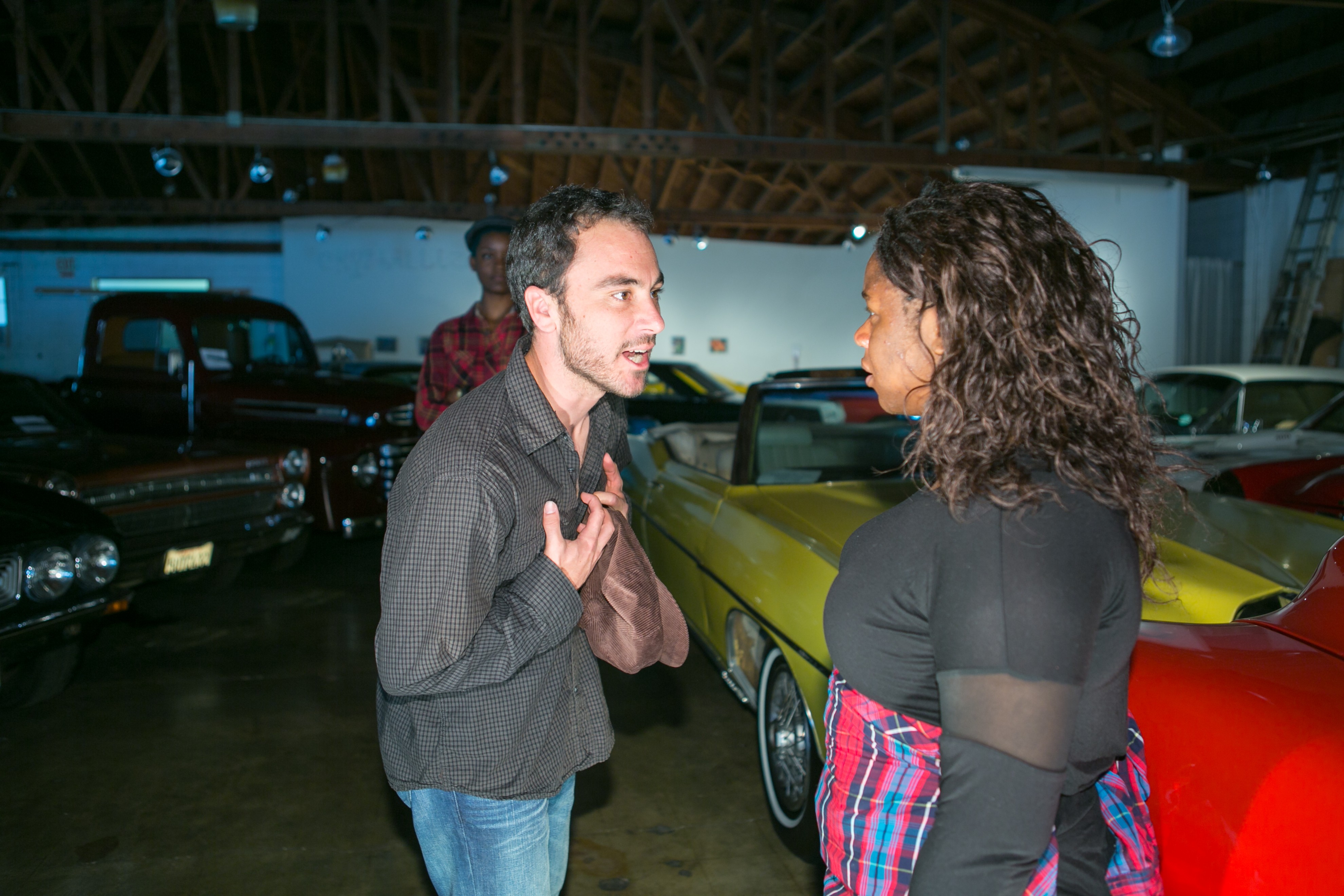 The Cruising Diaries Book Launch 

Entitled
The Cruising Diaries
, the first book from Brontez Purnell (local musician, dancer, and writer, frontman for Gravy Train!!!! and leader of The Younger Lovers) compiles 21 brazenly honest accounts of sexual escapades and misadventures. Originally self-published in the early 2000s as a zine dubbed Fag School, each one is now accompanied by artist Janelle Hessig's candid and unflinching illustrations. Purnell recalls sex with ghosts, cops, and various other lovers in Berkeley bathhouses, West Oakland warehouses, co-op strip clubs, East Oakland taco trucks, and ballet class, too. The writing is playful, hilarious, and incisive, embedding commentary on class and power dynamics within the sordid details. The content is unrestrained, expressing nuanced connoisseurship of bodily functions and fetishistic proclivities, but Purnell's work is best distinguished by his unfiltered, direct tone. The release event for
Cruising Diaries
— a free BBQ, dance party, and reading held at
1-2-3-4 Go! Records
 this Saturday, September 6 — will keep things cute. "I'm making an interactive painting that's like a carnival cut-out, so you can put your face in it and be on your own date with [Purnell]," explained Hessig. "There will be a glory hole, too. I'm not sure who'll use it — but I'm sanding it just in case."
— S. L. 
Saturday, Sept. 6, 7 p.m. free. 1234GoRecords.com
Sour/Bitter Beer Fest at The Trappist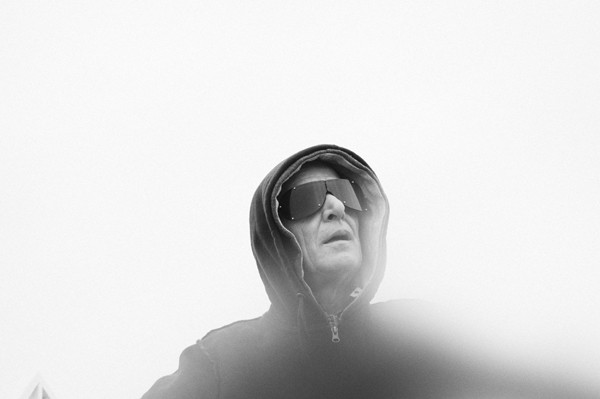 Sour beers are all the rage this summer, and bitter beers have maintained their steady, faithful following — but rarely do these two taste extremes come together in the way they will at Saturday's Sour/Bitter Fest, which will take place in the parking lot of
The Trappist.
Eight esteemed breweries (including The Rare Barrel, Tahoe Mountain, and Craftsman Brewing) will bring two beers each — for a total of eight sours and eight bitters. Meanwhile, six local restaurants will prepare sour and bitter bites to pair with those beers. So, for instance, Berkeley's Perdition Smokehouse, the subject of last week's restaurant review, will serve pulled pork with vinegar sauce (sour!) and brisket burnt ends with a coffee-based barbecue sauce (bitter!). The idea is to keep the tasting free-form, so that guests can pair each bite with whichever beer they like. Other participating restaurants include Homestead, Ramen Shop, Tamarindo, Miss Ollie's, and Hog's Apothecary.
— Luke Tsai
Saturday, Sept. 6, 2-5 p.m. $62. TheTrappist.com
Breaking Chains Summer Festival 
The Ubuntu Theater Project is founded on the Zulu proverb "I am, because we are." The phrase is a source of inspiration for a number of organizations around the world that aim to invigorate the collective human experience by connecting people. The emerging local theater company is aiming to do this with their summer theater festival, Breaking Chains, which features affordable, heart-pounding performances on socially engaged topics in community spaces. The festival consists of six plays put on at five different venues. Tim Price's
The Radicalization of Bradley Manning
and George Brant's
Grounded
both involve military narratives, and will be performed back-to-back in the
Oakland Aviation Museum
hangar, with planes providing the backdrop for the stories. Another double feature will begin with N'Jameh Camara's
Marguerite to Maya Angelou: A Moment in Prose
at art gallery
Warehouse 416
, and end with Clifford Odets's
Waiting for Lefty
at the automobile shop and gallery
Classic Cars West
— a fitting location for a play about cab drivers. In addition, the company is working with local playwright Marcus Gardley (whose last play,
The House That Will Not Stand
, premiered at Berkeley Rep) to specially tailor his latest work,
Dance of the Holy Ghost,
for Ubuntu's ensemble. They will perform it at
Envision Academy
with a large chorus of local community members. Ubuntu is also co-producing
Campo Maldito
by Bennett Fisher for the San Francisco Fringe Festival at
Exit Theater
. This weekend marks the start of the festival, with three performances of
Dance of the Holy Ghost
and one performance of
Campo Maldito
.
— S.B.
Tickets are sliding scale. UbuntuTheaterProject.com for schedule and tickets.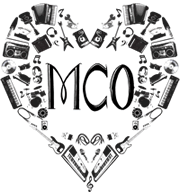 Also, Art Murmur! Openings to catch include
Something Completely Different at City Limits
, 
Amen at Betti Ono
,
Collage Party 2 at Creative Growth
,
Perched at Loakal
, and 
Formation at Krowswork
. Go get 'em. 
If your pockets are feelin' light and you're still yearning for more suggestions, we've got a ton, and these ones are all
FREE!
We're Hungry: Got any East Bay news, events, video, or miscellany we should know about? Feed us at
[email protected]