Even though all of your friends will be packing up their furry loincloths and jumping into their art cars this weekend to head off to Burning Man, don't feel left in the dust! Actually, they're gonna be the dusty ones. And, meanwhile, you get to stay with your shower in the wonderful East Bay, and enjoy all of these exciting events that are happening in celebration of the good ol' weekend.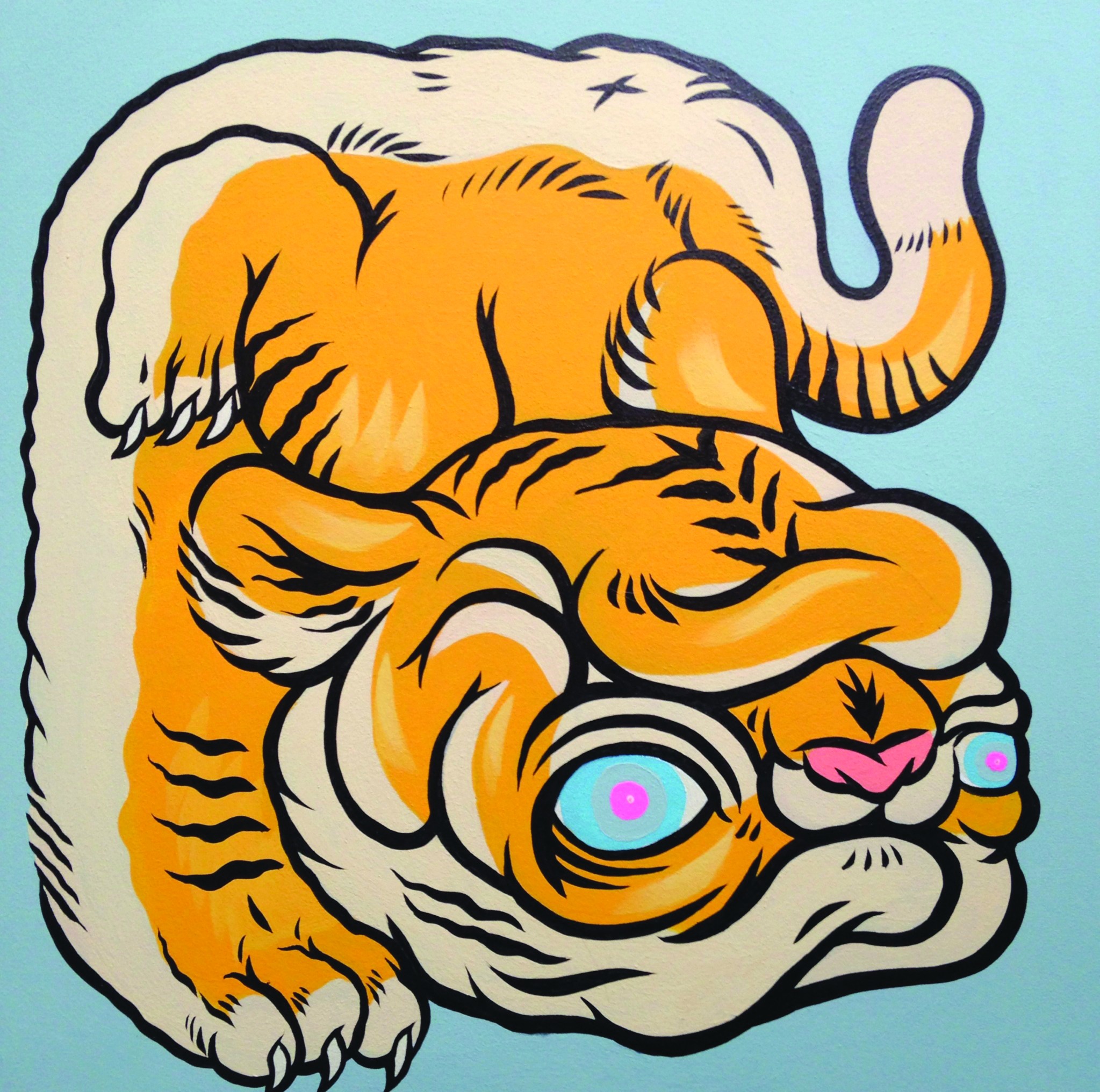 Fragglefest
This Sunday, the Bay Area's craft beer and punk rock communities will gather at the
Linden Street Brewery
to celebrate the life of one of their own. Fraggle, the Beer Revolution cofounder who passed away suddenly last month after suffering a stroke, was a punk rock diehard, a noted vegan, and a craft-beer evangelist who worked to make good brews accessible to everyone. As Mike Brinkman, Linden Street employee, longtime Fraggle acolyte, and the event's organizer put it: "He brought craft beer to the people." For FraggleFest, a $10 concert ticket (the proceeds of which will benefit Rocket Dog Rescue) gets you in the door for a show featuring local punk acts such as Fracas, No Limbs, and Kicker. More than twenty West Coast breweries will be on hand to pour their beers, and a vegan-friendly food lineup includes Souley Vegan, Hella Vegan Eats, and Fist of Flour Pizza. A portion of the beer and food proceeds will be donated to Fraggle's family to help cover medical and funeral expenses.
— Luke Tsai
Sunday, Aug. 24, 12-5 p.m. $10. FraggleFest.com
[jump]
Bay Area Derby Girls Championship Game

There are a number of irresistible ingredients that go into a Bay Area Derby Girls match. The base is a mixture of sheer skating skill and loads of lady aggression. Then that gets dressed in bad-ass outfits and sprinkled with unabashedly punny nicknames (e.g. Abominatrix, Imelda Snarkos, and Kristi Yamagotcha). This weekend, there is a double header cooking up at
Craneway Pavilion
for the last match of the season. First, San Francisco ShEvil Dead will go against Berkeley Resistance for the third place honor. Then, BAD's winningest home team, the Richmond Wrecking Belles, will face off against last year's champions, the Oakland Outlaws, for this year's title. There will be sweat and spit and spandex. On top of that, the event promises a herd of food trucks, a full bar, plenty of local retailers, and merch, so you can drunkenly buy T-shirts while you root for your home team. Remember, this is no Hoodslam performance. This is a legitimate sport that just happens to be more fun than other sports, so be ready for some serious athleticism.
— Sarah Burke
Saturday, Aug. 23, 5-11 p.m. $25-$45. 
BayAreaDerbyGirls.com

Murder City Devils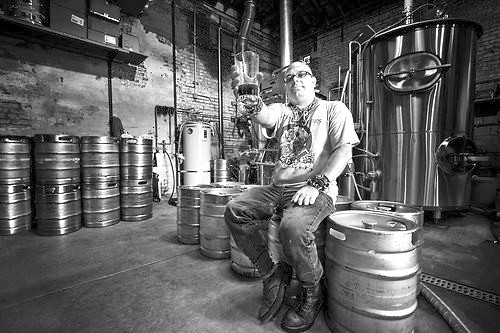 The Murder City Devils work from a rock 'n' roll template that isn't bound to any particular era. For years, the band has been making lumbering and dour ballads that grapple with violence, anguish, and the dregs of society. In that way, the newest album from the Seattle outfit, The White Ghost Has Blood on Its Hands Again — which plays
Great American Music Hall
this week — is not only similar to its classic late-1990s output, but it taps into a grander tradition of vice and gloom in American singsong. It's also really heavy, from the spiteful and unhinged opener "I Don't Wanna Work for Scum Anymore" through the unnerving emotional weight of "Hey Playboy." This is a comeback album — that most frightening endeavor — and The Murder City Devils' snare drum still cracks loud, and its riffs still cut deep. The total result is still a deranged thrill. 
— Sam Lefebvre
Thursday, Aug. 21, 8 p.m. and Fri., Aug. 22, 8 p.m. $25.
Buy Tickets. 


Process of Purpose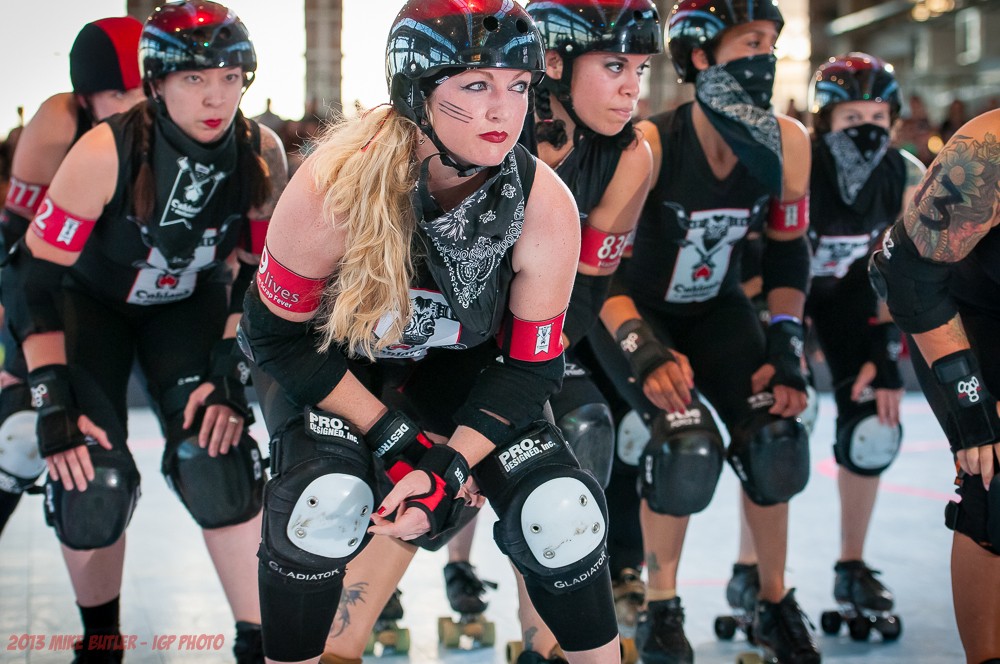 There's a little gathering going on right now at
LeQuiVive Gallery
. It's an all-boys show of works by six artists who were all invited because of their similar tendency to get lost in the process of creation. Each artist ultimately produces a style that is idiosyncratic enough to stand on its own, yet not so jarringly distinct that the conversation between participants is awkward. Each artist — Max Kauffman, Anthony Hurd, Scott Greenwalt, Justin Lovato, Santos Shelton, and Boy Kong — has a limited section of wall space dedicated to their work, a dynamic organization of small pieces that collectively form a succinct yet nuanced statement. While the show's local artists represent an array of East Bay aesthetics, including Kauffman's romantic watercolors and Greenwalt's electric line work, the out-of-town artists offer up some less familiar work with impressive execution. Austin's Anthony Hurd employs a wide variety of brushwork styles to bring together a mixture of silky and crackled textures that create looming windows into dark, otherworldly landscapes. Meanwhile, Orlando's Boy Kong is showing a relatively simple series of square paintings that each depict an animal twisted into a boxy space. With calligraphy-like brushwork that harks back to Chinese ink painting, Kong's simplified creatures pop with symbolic character and infectious charm. Overall, this is a collection of artists that you want to get to know.
 — S. B. 
Through Sept. 6. Free. LeQuiViveGallery.com


Peanut Butter Wolf
The hip-hop polymath known as Peanut Butter Wolf first emerged from San Jose as the beat-maker behind Charizma's raps. Tragedy cut the partnership short when Charizma was shot and killed at the age of twenty. The incident galvanized Peanut Butter Wolf to start a record label, Stones Throw, which became a platform for more legendary creative collaborations with game-changing rappers such as Madlib and MF Doom. In 1999, Peanut Butter Wolf released My Vinyl Weighs a Ton, which cemented his reputation as a singular producer. Earlier this year, a documentary of the same name chronicled the rise of Stones Throw, depicting an unyielding, iconoclastic symbol of underground and experimental hip-hop around the world. Now based in Los Angeles, Peanut Butter Wolf's live sets feature video, as well as disc, jockeying; this weekend, he'll bring it to
The Monarch
. 
— S. L. 
Saturday, Aug. 23, 9 p.m. $10-$20. 
MonarchSF.com

Bonus Round: Misako Inaoka's
Fractured Fauna
is opening at Johansson Projects this Saturday, and it will surely be fantastic. As well as the opening for
Make Space
at the Berkeley Art Center. And on Sunday, the Oakland Museum of California is hosting the world premier of a
new documentary about Dorothea Lange
with a post-film Q&A with her granddaughter, the director. 
If your pockets are feelin' light and you're still yearning for more suggestions, we've got tons more, and these ones are all
FREE!
Feed Us: Got any East Bay news, events, video, or miscellany we should know about? Holler at us at
[email protected]