Woo hoo, long weekend! Here are the five best ways to celebrate:
Rich Medina
Few hip-hop DJs have a résumé as stacked as Rich Medina's. He played his first party when he was just twelve; by his mid-twenties, he had a bachelor's degree from Cornell and was holding down residencies in New York City. Lil' Ricky's Rib Shack — his weekly Meatpacking District party in the 2000s — was so popular it lasted for nine years. (And according to Medina, the likes of Mos Def, Talib Kweli, and Prince could be seen getting down there regularly.) In 2007, he and hip-hop legend Q-Tip joined forces to create the weekly party Open in New York City. Today, Medina regularly performs all over the world in addition to doing spoken word and writing music stories. In short, he's an absolute fiend and hugely accomplished. At 
The New Parish
, he'll be spinning his signature blend of hip-hop, house, soul, Afrobeat, old-school funk, breaks, and feel-good dance classics. Take advantage of the opportunity to catch him at such an intimate venue, on a holiday no less! Friday, July 4. 9 p.m., $10. 
TheNewParish.com
 —
Madeleine Key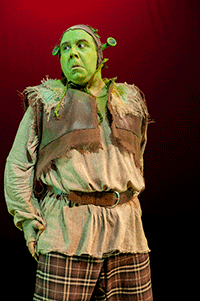 Fourth of July at the Berkeley Marina
For a holiday with very revolutionary roots, the Fourth of July has become decidedly apolitical, generally synonymous with BBQ, fireworks, and parades. But if you're interested in putting the politics back into the celebration, head to the festivities at the 
Berkeley Marina
 where Ben & Jerry's co-founder Ben Cohen will be showcasing his "Amend-O-Matic StampMobile," an art car that stamps messages like 'Not to Be Used for Bribing Politicians,' on dollar bills, and that he is taking on a national tour in support of his political campaign to "stamp" the money out of politics. In addition to the political activism on display, the festivities at the Marina will include food trucks, crafts, and musical entertainment by Bang Data, The Boston Boys, the Lady Crooners, The Blondies, and the Allman Stepbrothers. For kids, there will be juggling and magic acts, an inflatable bouncy area, and giant slides. And of course, the night will be capped off with an incredible display of fireworks off of the pier. Friday, July 4. Noon-10 p.m., free. 
AnotherBullwinkelShow.com
 —
Zaineb Mohammed
[jump]
The Fourth of July and World Cup at Adesso
Finally, a food-centric event that combines the (mostly) friendly jingoism of World Cup spectatorship with the patriotic party atmosphere of Independence Day: This Friday, 
Adesso
 will host an all-day Fourth of July celebration and World Cup viewing party that manager Chad Downs calls an "Italian-American takeover" of the Italian-Italian salumeria. For the 9 a.m. game, soccer fanatics can feast on semolina pancakes with blueberries and house-made sausage, egg, and cornetto sandwiches. During the 1 p.m. game, the restaurant will serve "Sloppy Giuseppes," pulled-pork pizzas, and peach cobbler. All of the food will be sold a la carte, and $3 Pabst Blue Ribbon beer will flow freely all day long — just the thing to put you in high spirits before you head off to your fireworks-viewing spot of choice. What could be more American than that? Friday, July 4. 9 a.m.-5 p.m. 
DopoAdesso.com
 —
Luke Tsai


11th Annual Temescal Street Fair
When the Temescal Street Fair was founded in 2004, it took up four blocks and drew a crowd of about four thousand people. Ten years later, the festival has expanded to span eleven blocks and annually draws about 15,000 people, so it's safe to say it's become one of the neighborhood's most popular events. This year, Bike East Bay will demonstrate a proposed protected bike lane on the block between 40th and 41st Streets, and on 41 Street, and the East Bay Church of Religious Science will showcase live music and arts and crafts vendors on 41st Street. As always, the festival will feature the very best Temescal has to offer. Food vendors will include Cholita Linda, Bowl'd, Pyeong Chang Tofu House, Tara's Organic Ice Cream, and Curbside Creamery, and a music stage hosted by new venue Leo's will feature local bands like the SF Medicine Band, Lagos Roots, MJ Brass Boppers, Fantastic Negrito, and Emeryville Taiko. Sunday, July 6. Noon-6 p.m., free. 
TemescalDistrict.org
 —
Z.M.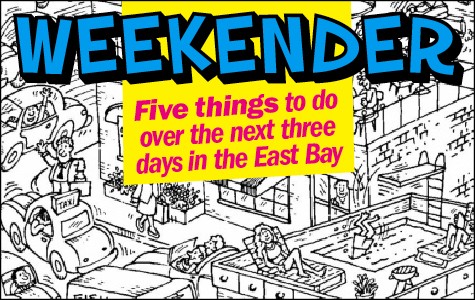 Shrek the Musical 
Typical fairy tales are often snoozers, full of froufrou princesses that sing to rodents and white-bread princes whose only "charms" seem to be providing last-minute lip service to their comatose girlfriends. We know who the bad guy is because he or she always wears some kind of cape. What's great about
Shrek the Musical
, the latest production from 
Berkeley Playhouse
, is that it mocks those conventions at the same time that it revels in them, with spirited dance numbers and infectious glee. The songs are as uplifting as they are sly and clever, with book and lyrics by Pulitzer Prize-winner David Lindsay-Abaire, and music by Jeanine Tesori. It's a show full of substance, and despite its goal of subverting the fairy tale genre, of course, love prevails, good triumphs over evil, and the ending is sure to leave you living happily ever after — or at least for the next several hours. Through Aug. 3. $17-$60. 
BerkeleyPlayhouse.org
 —
Anna Pulley


Plus… Get your cheapskate on: This is how much we love you guys: Here are our searchable listings of 
every single free event
 happening in the East Bay this weekend.
Feed Us: Got any East Bay news, events, video, or miscellany we should know about? Holler at us at
[email protected]