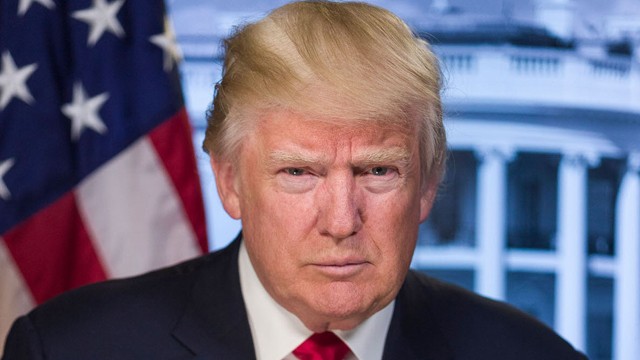 Stories you shouldn't miss for Oct. 25, 2017:
1. In a surprise move, the Trump administration
said it now opposes Gov. Jerry Brown's plan to build two giant water tunnels underneath the Sacramento-San Joaquin River Delta
, reports Ellen Knickmeyer of the Associated Press. Trump had voiced support for California water-delivery projects during last year's presidential campaign, but Interior Department officials now say the administration opposes the tunnels project. The announcement marks another big setback for Brown's plan.
2. Trump's Interior Secretary Ryan Zinke announced
a huge rate hike on admission fees at the country's most popular national parks — to $70 per vehicle at Yosemite, Grand Canyon, and Yellowstone
, up from the current $20 to $30, reports Paul Rogers of the
Mercury News
$. Zinke said the large fee increase, which is already drawing outrage because it could make public parks too expensive for many people, is needed to pay for maintenance.
3. California Supreme Court Chief Justice Tani Cantil-Sakauye
is calling for an overhaul of the state's bail system
, which critics say unfairly punishes low-income defendants who can't afford to post bail, reports Dominic Fracassa of the
San Francisco Chronicle
.
4. Homeless campers
won a temporary court injunction that blocks BART from evicting their encampment
on the Oakland-Berkeley border next to the "Here, There" signs on Martin Luther King Jr. Way, reports Chantelle Lee of the
Daily Cal
.
5. The young woman who went by the name Celeste Guap
dropped her lawsuit against Contra Costa County
after charges against a sheriff's deputy who was accused of sexually assaulting her when she was a minor were dismissed, reports David DeBolt of the
East Bay Times
$. Guap, however, plans to continue her suit against the Richmond Police Department.
6. And cities throughout the Bay Area
set temperature records during yesterday's heat wave
, including Oakland, where it reached 92 degrees at the airport, breaking the previous record of 88 for that date in 1959, reports Mark Gomez of the
Mercury News
$.
$ = news stories that may require payment to read.