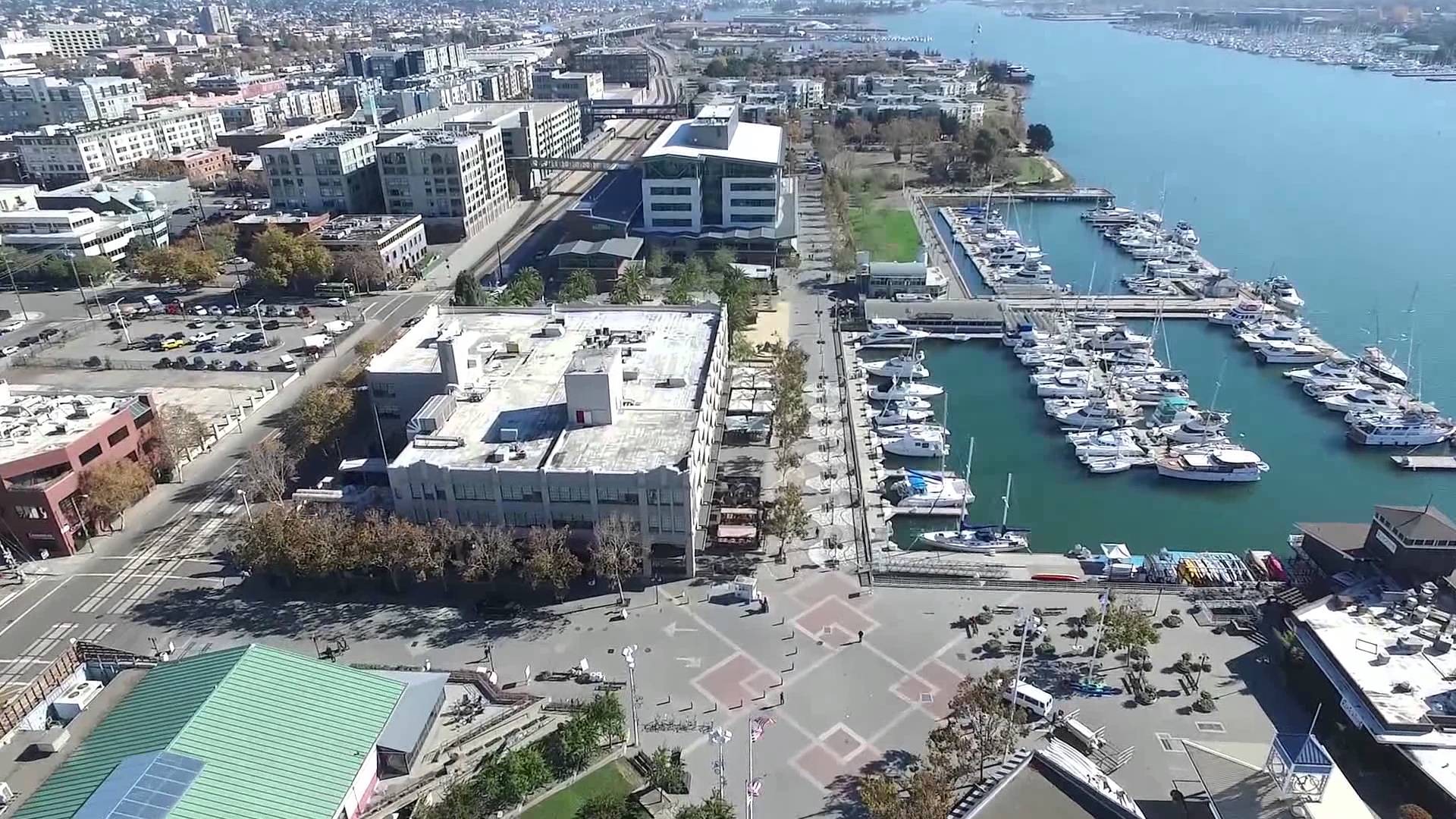 Stories you shouldn't miss for Oct. 26, 2017:
1. Oakland's Jack London Square
is slated to get a 155-room hotel
under a plan by developer CIM Group, reports Katie Burke of the
San Francisco Business Times
$. The Los Angeles-based developer is proposing to build the six-story hotel on vacant land next to the waterfront. CIM also has approvals for two apartment buildings at Jack London, one with 121 units and the other with 326 units.
2. The Trump administration backtracked on an unexpected announcement yesterday that it had withdrawn support for the Gov. Jerry Brown's massive water tunnels plan, saying that
it meant to say it had no intention of helping fund or build the project
, reports Carolyn Lochhead of the
San Francisco Chronicle
$. Brown wants to build two giant water tunnels underneath the Sacramento-San Joaquin River Delta.
3. A Russian propaganda outfit that operated a Twitter account with 100,000 followers, repeatedly
went after UC Berkeley earlier this year with tweets criticizing the university after right-wing firebrand Ann Coulter canceled her speech on campus
, reports Sam Levin of the
Daily Cal
. The now defunct @TEN_GOP account was run by the Internet Research Agency, a pro-Kremlin "troll farm."
4. A federal judge in San Francisco
refused to block President Trump's decision to cut off subsidies to insurance companies
, rebuffing legal action brought by California Attorney General Xavier Beccera and 16 other state attorneys general, the
LA Times
$ reports. The subsidies are designed to help fund health insurance for low-income Americans, but U.S. District Judge Vince Chhabria indicated that Trump has the legal authority to shut them off.
5. And the GOP-controlled House of Representatives narrowly approved a budget plan that disregards concerns over budget deficits and
could pave the way for large tax cuts to the wealthy and to corporations
,
The New York Times
$ reports.
$ = news stories that may require payment to read.