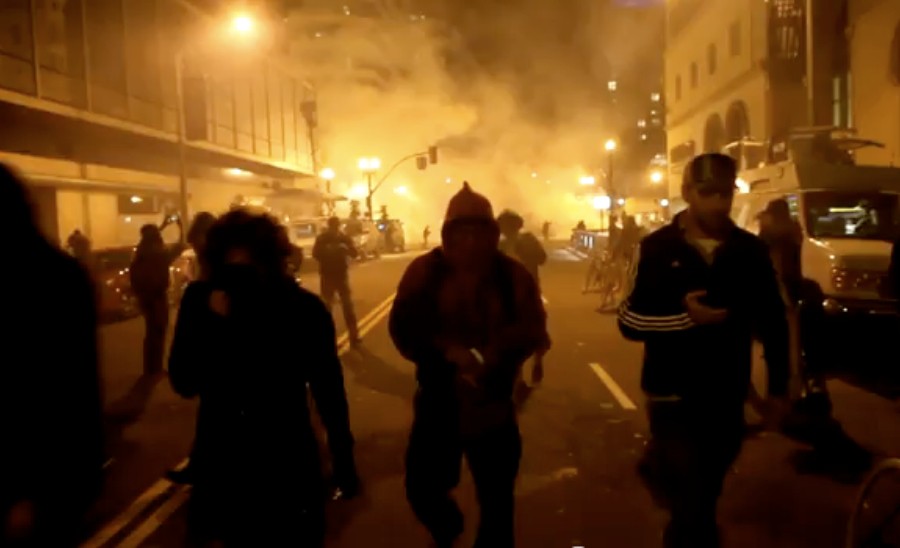 News you don't want to miss for June 3:
1.
Oakland Councilmembers Nikki Fortunato Bas, Rebecca Kaplan, and Sheng Thao sent a joint letter to the mayor and interim police chief calling for the use of tear gas on protesters to be immediately discontinued
, KTVU reports. Among many concerns, the use of teargas may exacerbate covid-19 symptoms for those who inhale the gas.
2.
A man who fired a rifle at Oakland Police early Wednesday morning is holding two young children hostages inside a house
, ABC7 reports. The incident is on the 5700 block of Harmon Avenue.
3.
"Hundreds of health care workers from Kaiser Permanente hospitals in the East Bay staged concurrent walkouts on Wednesday afternoon to stand in solidarity with George Floyd,"
the
San Francisco Chronicle
reports. $$
4.
Alameda is thinking about pursuing litigation against Alameda County Sheriff Gregory Ahern's countywide curfew order
, the
East Bay Citizen
reports. The county's curfew is do to end on Friday, 5 a.m. Alameda's curfew ended this morning. Meanwhile, San Leandro modified its one-week order, pushing up the time from 6 p.m. to 8 p.m., starting tonight.
5.
Burma Superstar, which has restaurants in Oakland and Alameda, was ordered to pay $1.3 million to settle a class-action lawsuit filed by employees who said "the restaurant was paying workers less than minimum wage, withholding overtime pay and denying breaks and sick leave,"
the
San Francisco Chronicle
reports. $$
6.
If the NBA season is to resume, it won't include the Warriors,
the
San Francisco Chronicle
reports. A proposed plan to restart the season, includes a 22-team, eight-game regular season, and playoffs. With the worst record in the NBA, the Warriors will be staying home.
7.
Yosemite is reopening on Friday, but only for hikers who already have wilderness permits and Half Dome permits
,
SFGate
reports.
$$ = Stories you may have to pay to read.