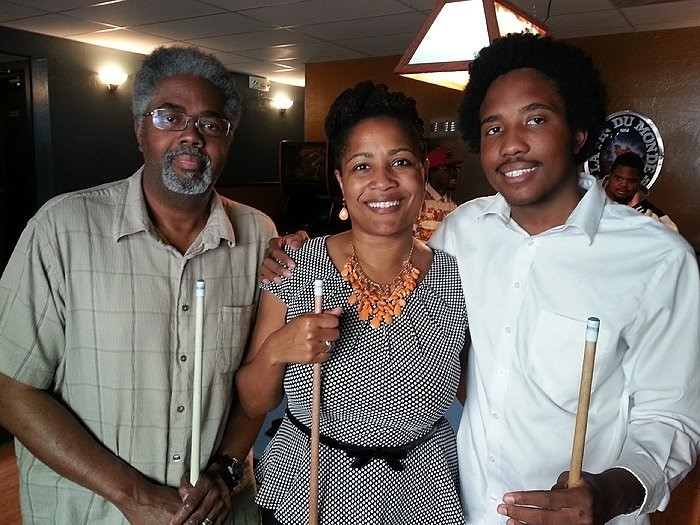 News you don't want to miss for July 3:
1.
A Southern California man was charged Tuesday for the murder of Victor McElhaney, the son of Oakland Councilmember Lynette Gibson McElhaney
, the
San Francisco Chronicle
reports. Ivan Hernandez was charged in Los Angeles County with murder and attempted robbery in the incident that occurred at a convenience store in Los Angeles. $$
2.
A citizenship question did not make it to the U.S. Census as it went to the printer Tuesday
,
Politico
reports. Alameda County stood to lose an estimated $2 billion in federal funding over the next decade because of fears of an undercount of roughly 247,000 immigrants in the county.
Work remains for quelling fears of immigrants still wary of participating in the Census
, the
East Bay Citizen
reports.
3. Sen. Kamala Harris paid the people.
Harris's presidential campaign finally paid the remaining $122,327 of its bill to the City of Oakland for last January's campaign kickoff event at City Hall
, the
San Francisco Chronicle
reports. The campaign made a partial $65,000 payment, while the remainder was due last April. $$
4. With Square, the payment tech company, slated to arrive at the Uptown Station building once envisioned for Uber, Sam Levin in the
The Guardian
reports that
Oakland's housing activists are bracing for the housing crisis to worsen with the influx of more techies
.
5.
Oakland officials begin tackling transportation issues that may surround the Oakland A's intention to build a 35,000-seat ballpark at Howard Terminal
, Rachel Swan reports in the
San Francisco Chronicle
. $$
6.
A U.S. District Court of Appeals ruled a Berkeley city ordinance approved in 2016 requiring cell phone companies to warn customers that their product can expose them to radiation is valid
, the
San Francisco Chronicle
reports. $$
$$ = Stories you may have to pay to read.