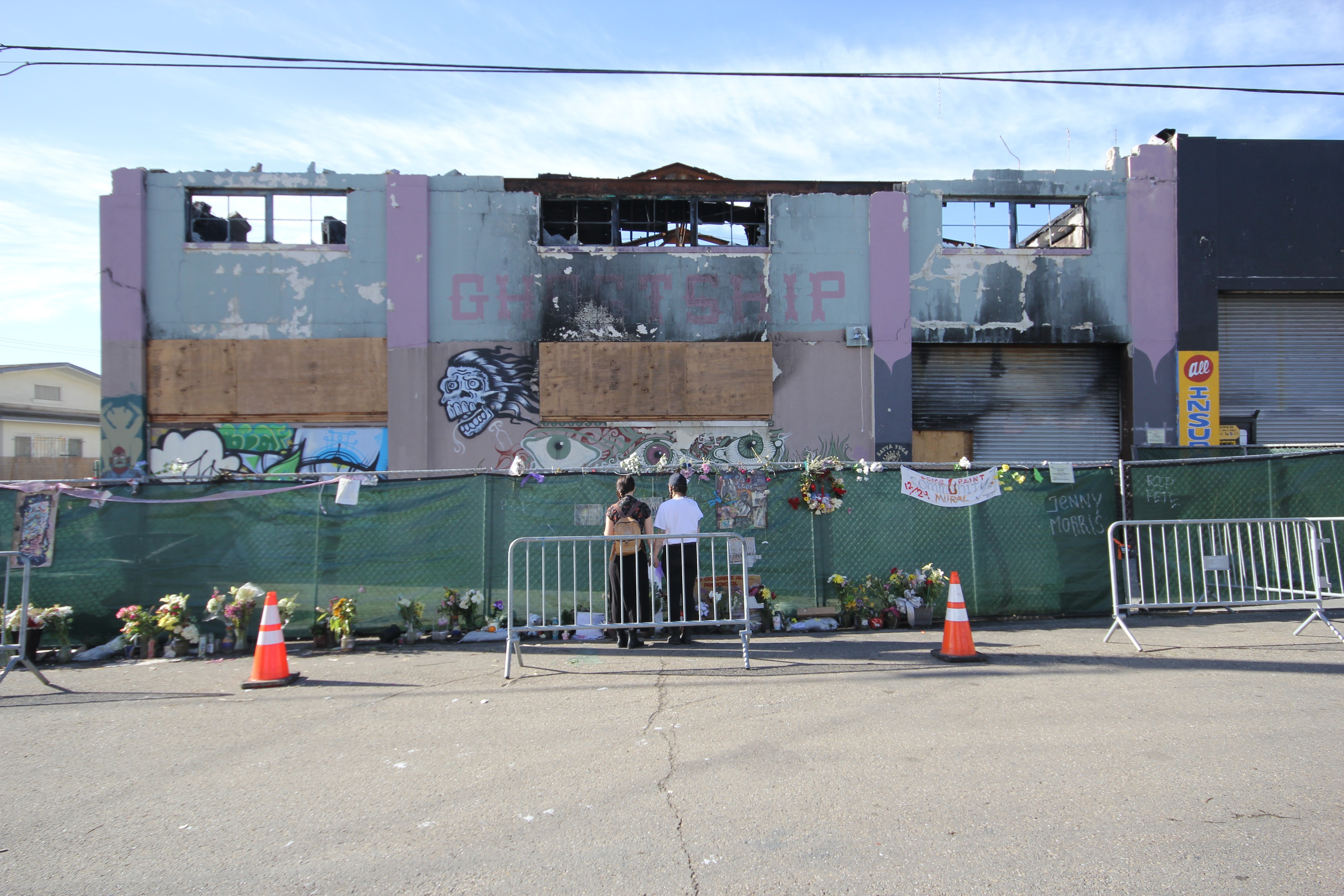 News you don't want to miss for Nov. 11:
1.
The Oakland City Council agreed to pay the last remaining lawsuit associated with the 2016 Ghost Ship warehouse fire tragedy on Tuesday night
, the
Associated Press
reports. The council settled for $399,000. The payout follows the $32.7 million settlement approved by the council last July.
2.
A poll commissioned by the Oakland Chamber of Commerce found a majority of residents believe more police officers will help solve the recent rise in crime
, the
San Francisco Chronicle
reports. In addition, a vast majority of Black residents support adding officers to the ranks. The poll underscores Oakland's incongruent views on policing. Last week, voters overwhelmingly approved new powers for the Oakland Police Commission to monitor the beleaguered police department. $$
3.
Gov. Gavin Newsom issued 35 pardons that includes Danny Thongsy, an Oakland resident who entered the U.S. legally as a baby, and was facing deportation to Laos
, the
Associated Press
reports. Thongsy was sentenced to 27 years in prison after killing one and injuring two others in 1997. He since has been a community activist in the East Bay.
4.
There were new developments in a few election nail-biters in the East Bay on Tuesday
, the
East Bay Citizen
reports. Alameda County's Measure W, a half-cent sales tax increase that is estimated to add $150 million a year in new revenues, is now failing by a razor-thin 0.07 percent. In Alameda, former Mayor Trish Herrera Spencer extended her slim lead for a seat on the Alameda City Council to just 68 votes over Amos White.
5.
Proposition 15, which would have chipped away at restrictions for increasing property taxes in California, was defeated at the ballot box
, the
Associated Press
reports. If approved, the proposition would have added millions to the coffers of cities like Oakland that were already facing budget shortfalls even before the covid-induced recession hit last spring.
6.
"Tanya's Kitchen Table," a new cooking show hosted by Tanya Holland, the owner of Oakland's Brown Sugar Kitchen, will debut this Saturday on OWN, the channel founded by Oprah Winfrey
,
SFGate
reports.
$$ = Stories you may have to pay to read.