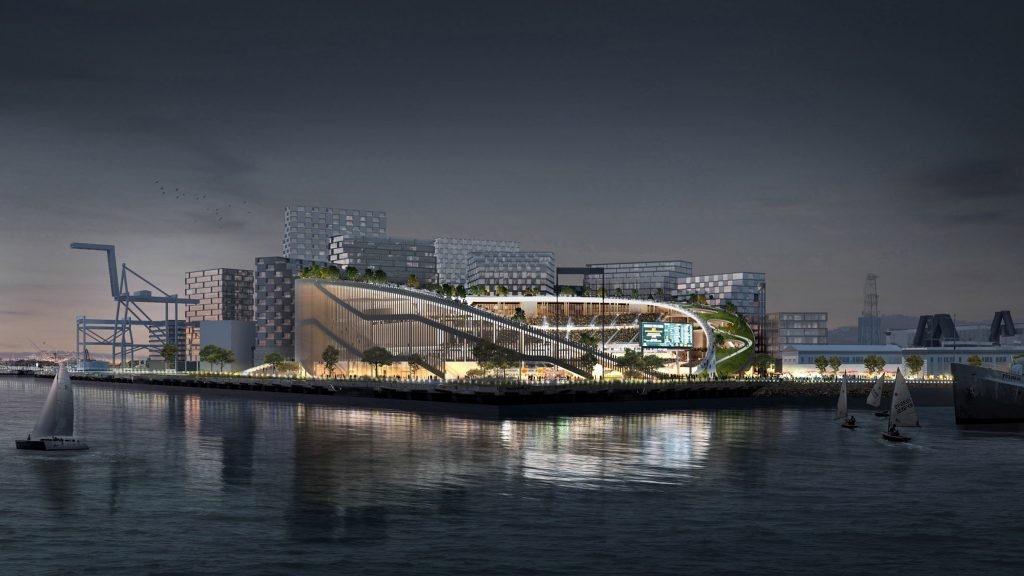 News you don't want to miss for Jan. 22:
1.
Oakland became the first city in the state to prohibit landlords from conducting criminal background checks on prospective tenants
, the
San Francisco Chronicle
reports. The Oakland City Council unanimously voted Tuesday to approve the ordinance, which was praised by advocates of the previously incarcerated. Berkeley will take up a similar items next month.$$
2.
The Oakland City Council also moved slightly closer to a new ballpark for the A's at Howard Terminal on Tuesday night
, KCBS reports. The council and Port of Oakland, owners of the land at Howard Terminal, agreed to release the proposed ballpark's environmental review plan.
3. A new state law that streamlines the process for building Accessory Dwelling Units had received push back in Piedmont.
But the Piedmont City Council relented, despite lamenting the loss of local control in its zoning process, and approved changes to its ordinances in order to the comply with the state law
, the
East Bay Times
reports.
4. Is Hayward the next millennial haven?
A survey found the self-proclaimed "Heart of the Bay" is one of the most popular cities for millennial homebuyers in the country
,
Curbed SF
reports. The median home price in Hayward is under $650,000, but that's a pretty good deal in the Bay Area.
5. No. Your other left!
A BART train from San Francisco heading toward Pleasant Hill inexplicably made a right turn and ended up at the Lake Merritt station on Tuesday
,
SFGate
reports. BART officials said the mistake is system-related and not driver error.
6.
Former "Tonight Show" host Jay Leno borrowed Oakland Mayor Libby Schaaf's favorite snail car for an episode of his CNBC program
,
SFGate
reports. You may recall Schaaf famously rode the fire-breathing metal snail car during the Warriors' championship parades in Oakland.
$$ = Stories you may have to pay to read.