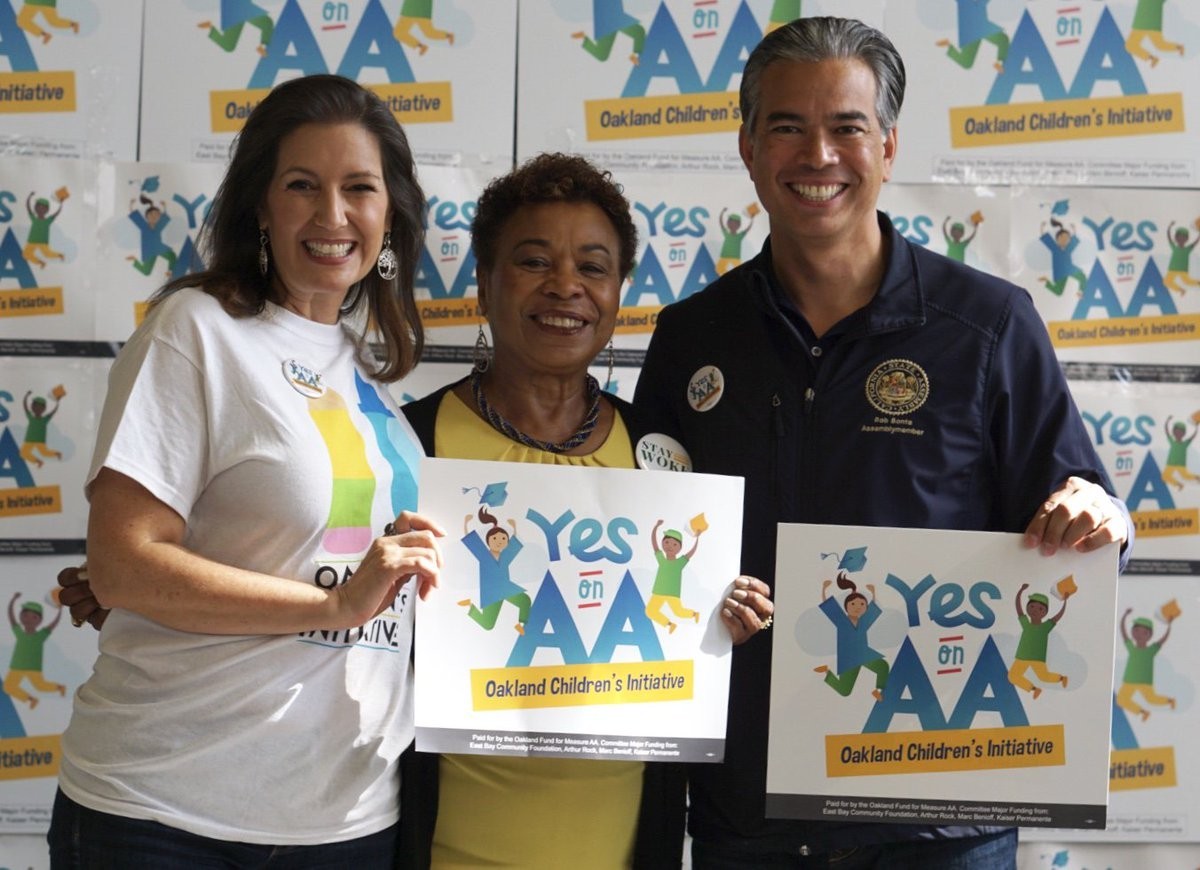 News you don't want to miss for Oct.16:
1.
An Alameda County judge determined that Oakland's Measure AA, the November 2018 parcel tax measure to fund early education, was not successful at the ballot box
, the
East Bay Times
reports. Oakland administrators, including Mayor Libby Schaaf, believed Measure AA, which fell short of a two-thirds majority, required just a simple majority for passage.
2. Two tanks at the NuStar Energy plant in Crockett containing 250,000 gallons of ethanol exploded Tuesday afternoon, causing a fire that closed Interstate 80 for hours, KGO-TV reports.
Now investigators are exploring whether Monday night's magnitude 4.5 earthquake may have been a cause of the accident
.
3. Less than 24 hours after Monday's 4.5 quake, another moderately-sized temblor again hit Pleasant Hill, KRON reports.
Tuesday night's shaker measured 3.4 on the Richter Scale
.
4.
Gov. Gavin Newsom vetoed a bill that would have allowed more cities and other jurisdictions to use ranked-choice voting
, the
San Francisco Chronicle
reports. The voting method allows voters to pick their top three choice. In the East Bay, ranked-choice is used only in Oakland, Berkeley, and San Leandro mayoral and city council races.
5.
Actress Felicity Huffman began her two-week sentence in a Dublin women's prison on Tuesday
, the
San Francisco Chronicle
reports. Huffman pleaded guilty last month to one count of conspiracy and fraud in the wide-ranging college admissions scandal. $$
6.
Actor and playwright Sam Shepard's final play, "A Particle of Dread: Oedipus Variations," will debut at the Old Finnish Hall in Berkeley
, starting this Friday, the
East Bay Times
reports. The play will run from Oct. 18 to Nov. 10. $$
7.
A lawsuit was filed last week in Alameda County Superior Court accusing Oakland Raiders offensive lineman Trent Brown of domestic violence against his girlfriend
, ESPN reports.
$$ = Stories you may have to pay to read.