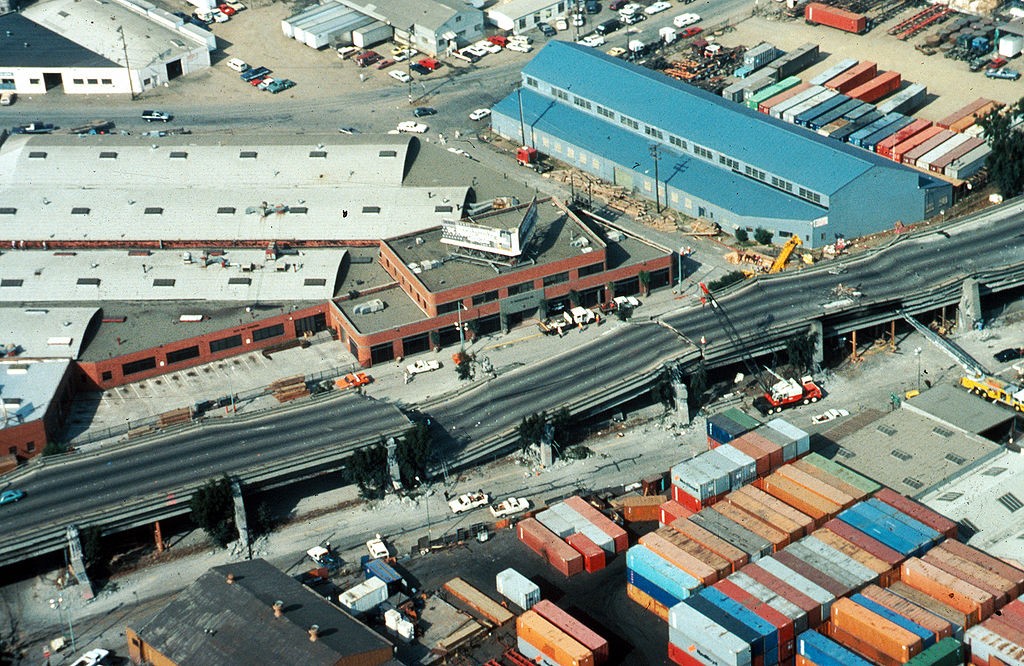 News you don't want to miss for Oct. 17:
1. Three victims who were molested as children in the 1950s and 1960s by a Fremont priest are
suing the Oakland Catholic Diocese, alleging church leaders were aware of the priest's actions, but did nothing to stop him
, the
East Bay Times
reports. $$
2.
The number of people living in vehicles in Oakland has risen considerably in just two years to 1,430
, the
San Francisco Chronicle
reports, a 131 percent increase. $$
3.
Meanwhile, someone is placing heavy logs on Poplar Street in Oakland in an attempt to stop vehicles from parking there
, KRON reports. One witness said they have seen a forklift moving the logs into place.
4. Thirty years ago today the Bay Area was hit with a devastating magnitude 6.9 earthquake. A
YouTube video of KGO-TV's coverage
of the immediate aftermath of the Loma Prieta quake highlights the trickle of news that culminates with the collapse of a section of the Bay Bridge, the Cypress Freeway, and the realization Bay Area residents had just lived through a major catastrophe.
5.
The Governor's Office of Emergency Services will officially unveil an app Thursday that will alert residents of an impending earthquake of a magnitude 4.5 or greater on the Richter Scale just it starts
,
NBC Bay Area
reports. The "MyShake" app was created at U.C. Berkeley and uses the same system that creates Amber Alerts.
6.
Six student housing developments in Berkeley were sold for $180 million to a Texas-based corporation
,
Berkeleyside
reports. The properties include 343 units.
7. In a move that could possibly reverberate to the Bay Area,
Los Angeles will study the feasibility of paying Uber and Lyft drivers a minimum wage of $30 an hour
, the
Los Angeles Times
reports. The move comes on the heels of the passage of AB5. $$
$$ = Stories you may have to pay to read.