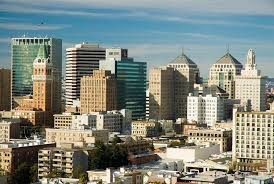 Stories you shouldn't miss for Aug. 16, 2017:
1. Some downtown Oakland retailers
are struggling despite the hype that the area is undergoing an economic resurgence
, reports Will Callan of Hoodline Oakland. Some merchants say they're on the verge of going out of business, including Luan Strauss, owner of Laurel Bookstore in downtown, who recently sent an email to customers, pleading for help. Merchants say the downtown area lacks the foot traffic needed to sustain retailers.
2. About 83 percent of San Francisco Bay Area renters
say they plan to leave the region
, with 63 percent of renters blaming the extremely high cost of housing as their main reason for wanting to move elsewhere, reports Riley McDermid of the
San Francisco Business Times
$, citing a new study from the real estate firm Apartment List. The extreme housing shortage in the region has been causing rents to soar.
3. BART
is considering a plan to delay service each weekday by one hour to 5 a.m.
, reports Michael Cabanatuan of the
San Francisco Chronicle
$. Transit agency officials say they need the extra time each night to complete $3.5 billion of modernization projects approved by the region's voters last year.
4. Two whistleblowers have sued the Bay Area Air Quality Management District, alleging that they were fired because they
spoke out about the destruction of thousands of pages of air pollution records
, including from East Bay refineries, reports Angela Ruggiero of the
East Bay Times
$.
5. San Francisco politicians are trying
to block a planned white supremacist rally at the Presidio
, scheduled for Aug. 26, reports Matier and Ross of the
San Francisco Chronicle
$. Mayor Ed Lee, along with House Minority Leader Nancy Pelosi and U.S. Sen. Dianne Feinstein, expressed outrage that the National Park Service granted a permit for the rally at Crissy Field. Meanwhile, Berkeley officials say white supremacists have yet to request a permit for a planned rally there for Aug. 27.
6. President Trump reversed himself and once again
blamed "both sides" for the deadly neo-Nazi rally
in Charlottesville, Virginia. The president also called some of the white supremacist demonstrators "very fine people." White supremacists hailed Trump's remarks.
7. And the president's unexpected remarks on Charlottesville overshadowed an executive order he signed,
overturning an Obama-era rule that required public agencies to take sea-level rise into account when building infrastructure
,
The New York Times
$ reports.
$ = news stories that may require payment to read.